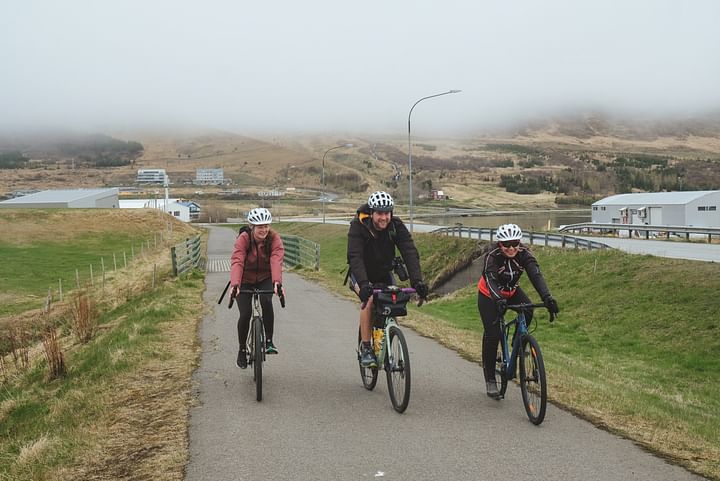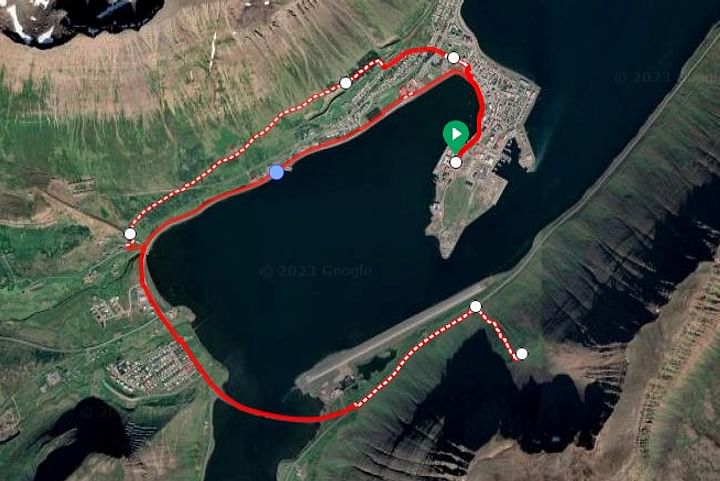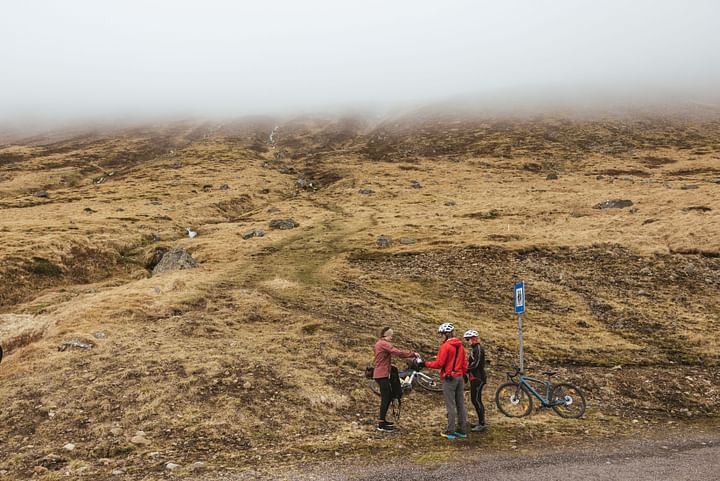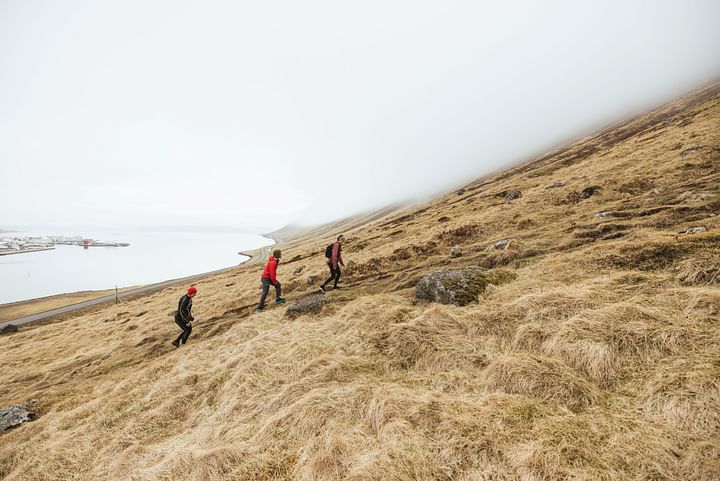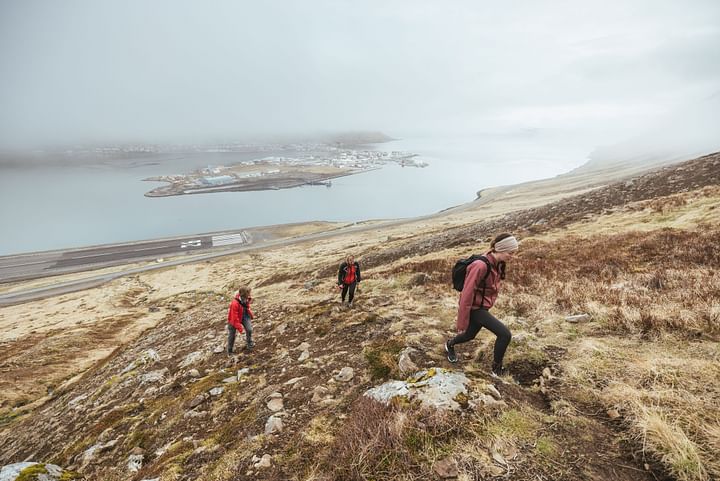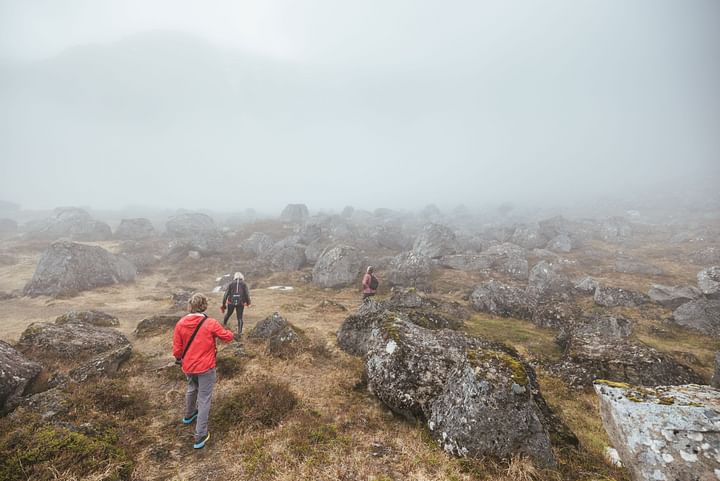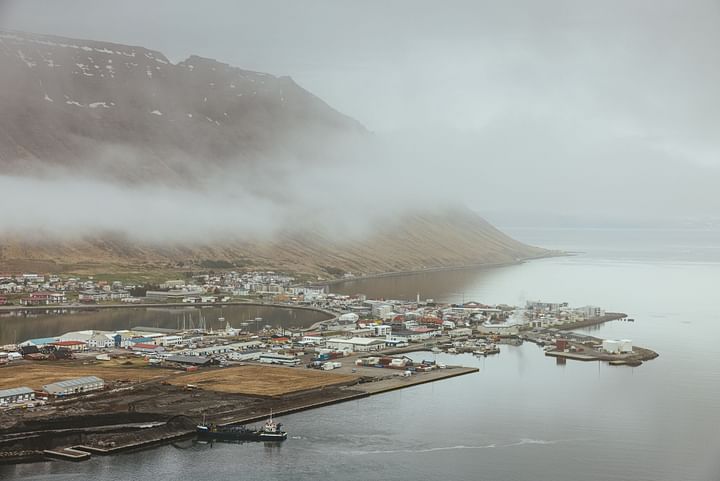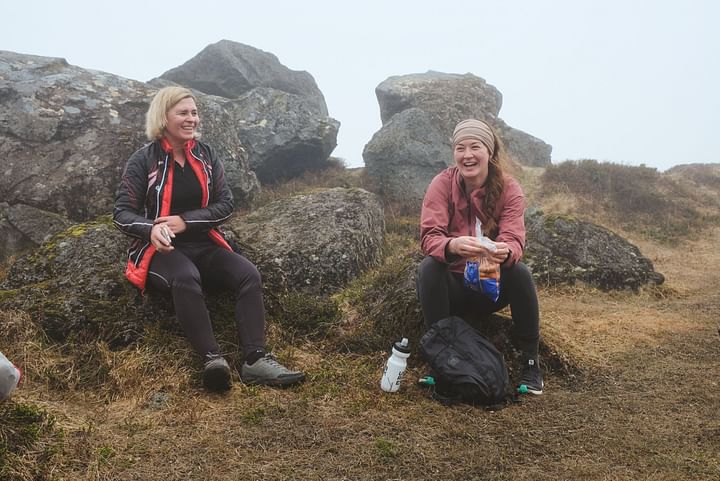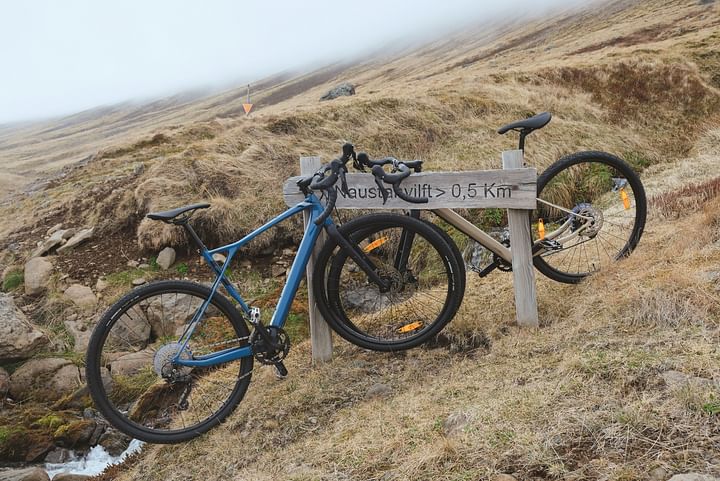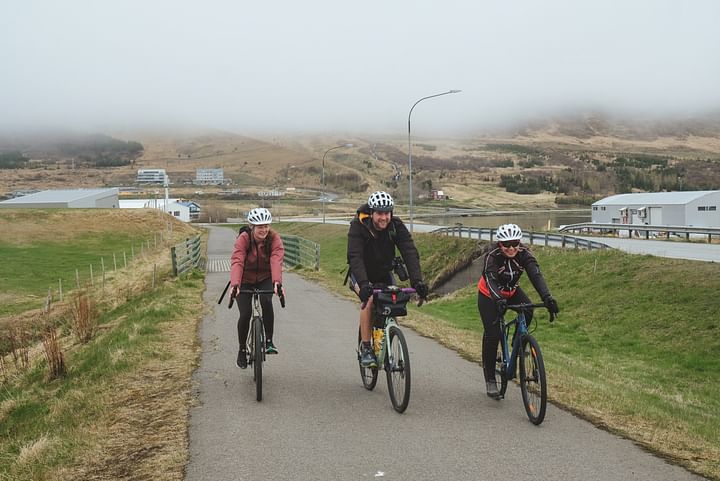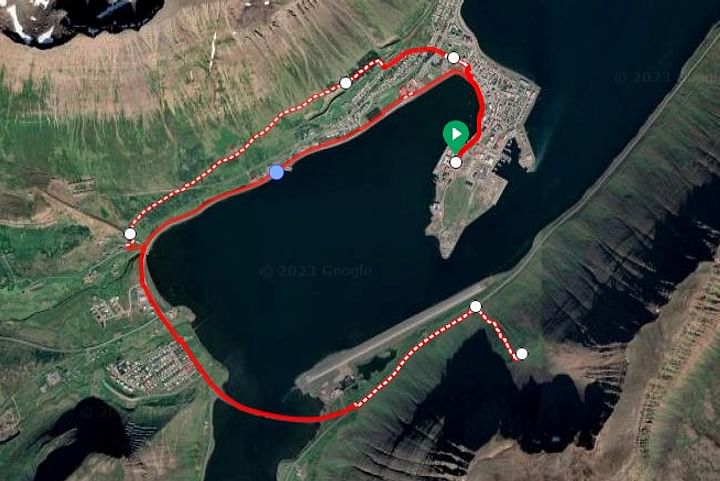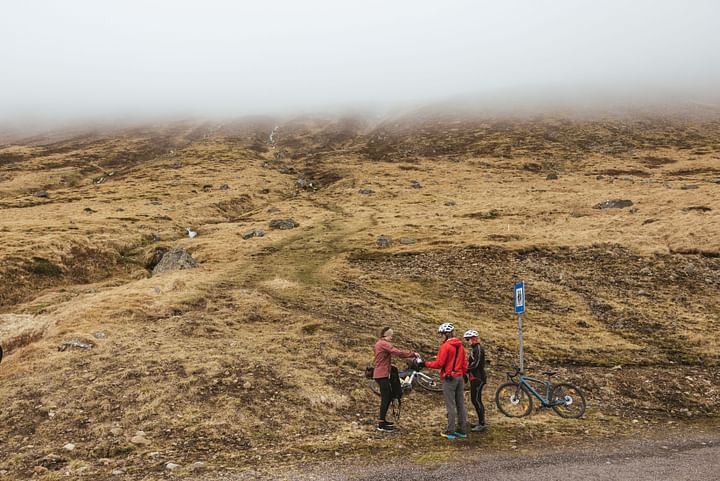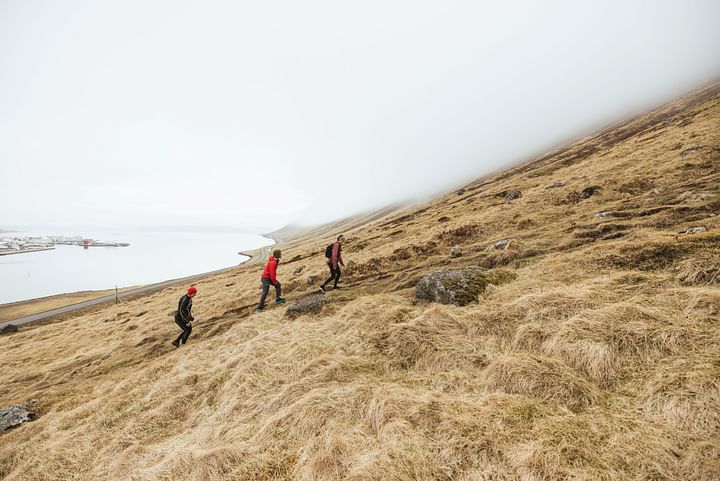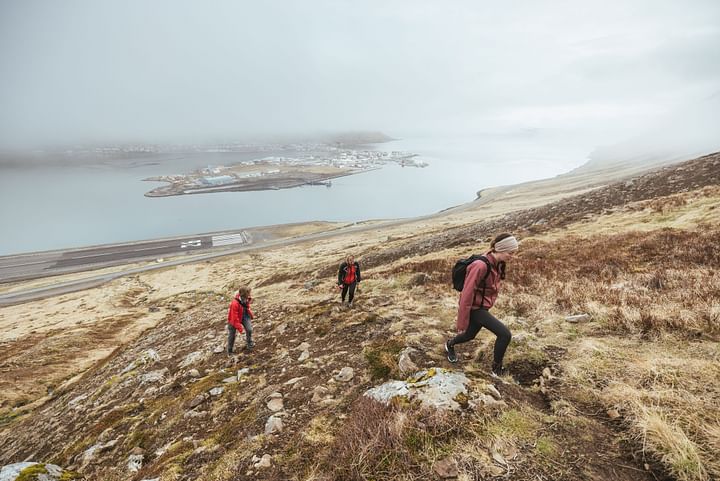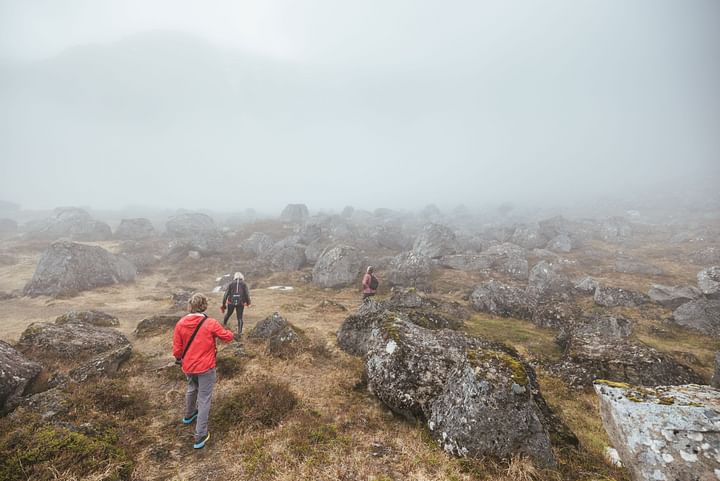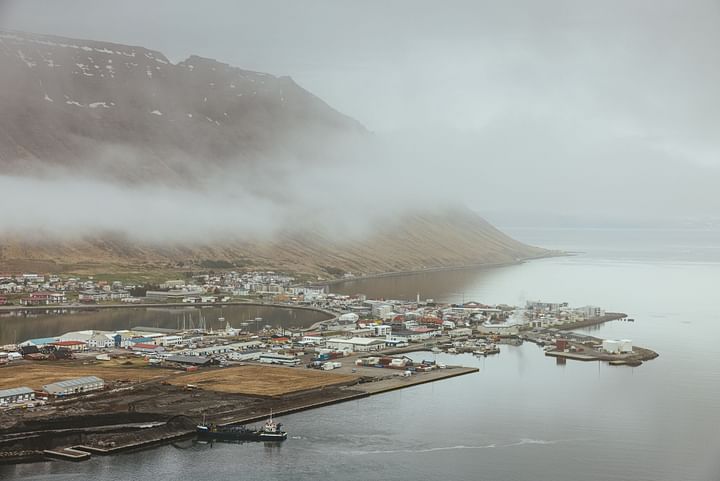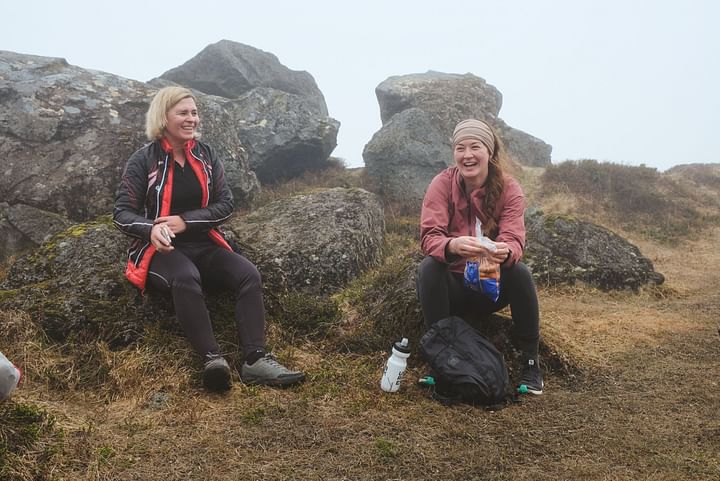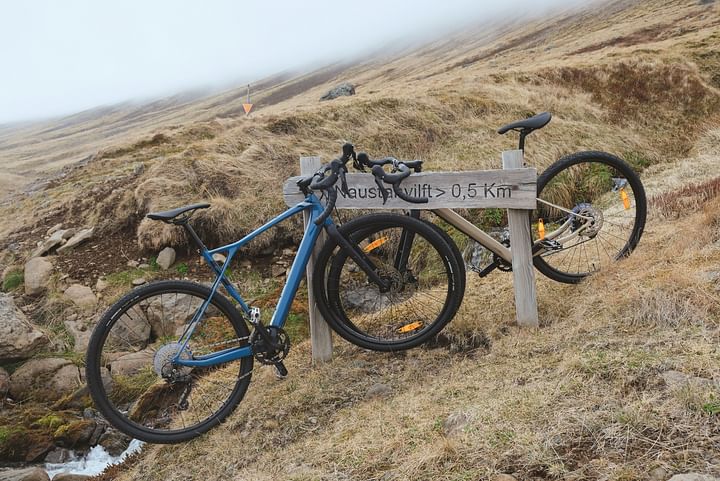 Our journey begins at the Fjord Hub, located just a few blocks from the dock, where we will gather to collect our bikes and embark on a pleasant cycling tour around the fjord. Take in the serene surroundings and enjoy the tranquility of nature as we ride along.
When we reach the base of the mountain, we leave the bikes behind and start our 45 minute hike, depending on fitness level) along a steep trail leading to Naustahvilft, also known as 'the troll seat.' From this vantage point, we can admire the panoramic view and appreciate the grandeur of the fjord. At the top, we will take some time to explore the boulders, soak in the scenery, and enjoy a cup of coffee and a traditional Icelandic pastry called kleinurs.
After descending from the mountaintop, we will continue our cycling journey back to town, following a different route that takes us through gravel roads in a charming forested area. This final part of the trip adds a touch of charm to the experience, providing a pleasant conclusion to our adventure.
Please note that this excursion is suitable for individuals in good physical condition, as it falls under the moderate difficulty level. The total cycling distance is approximately 14 kilometers (9 miles), occasionally on gravel roads. The hike itself is short but challenging, with an elevation gain of about 230 meters (750 feet) over a distance of 0.8 kilometers (0.5 miles).