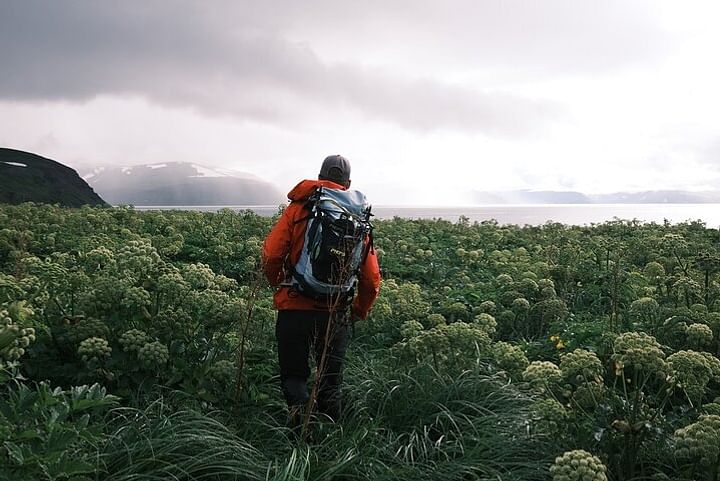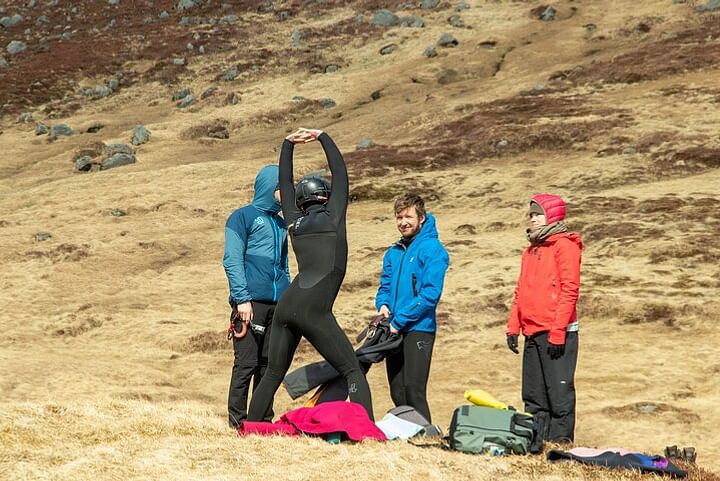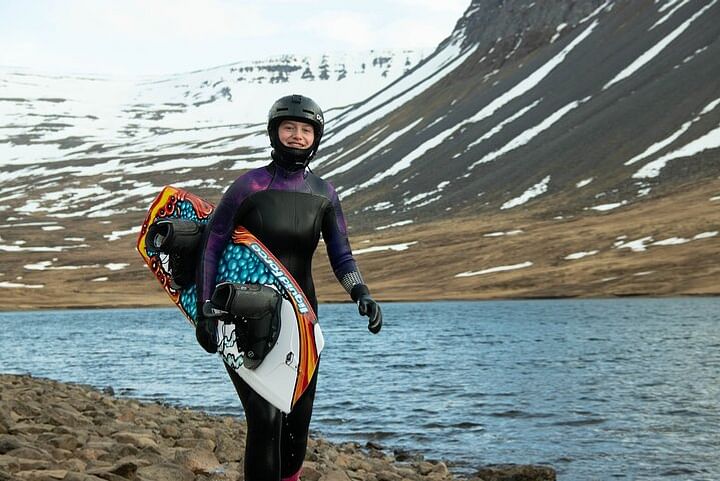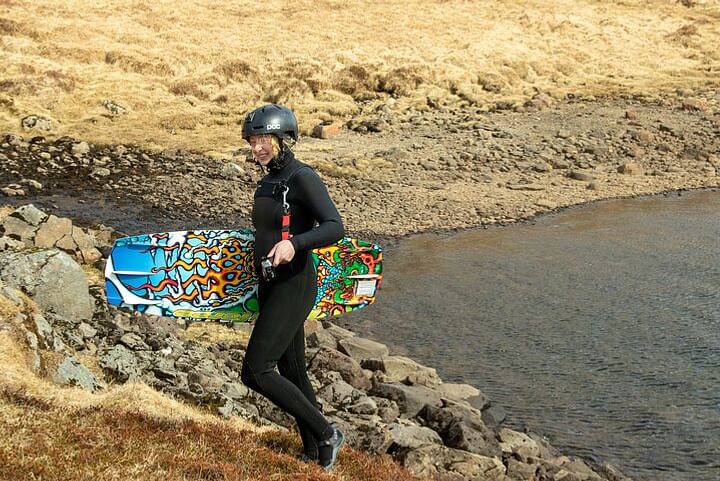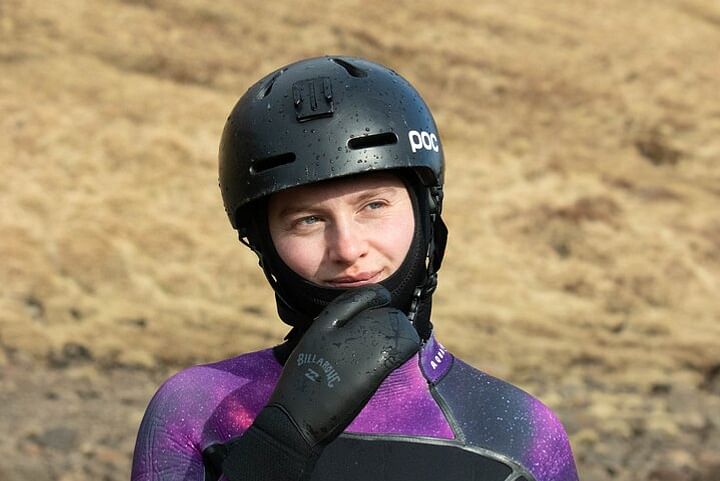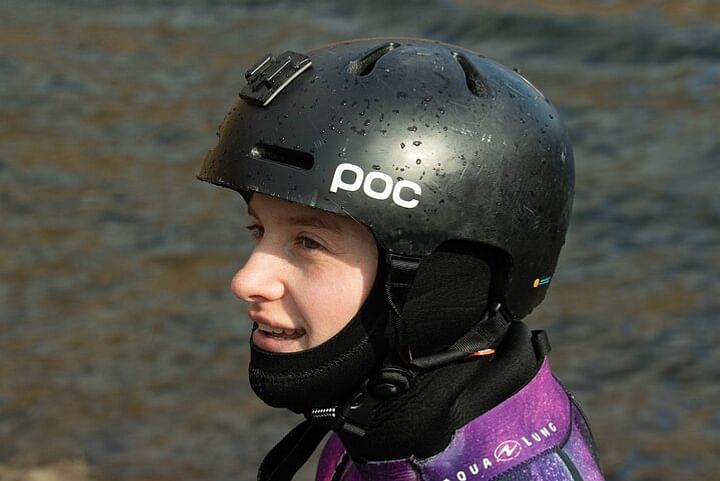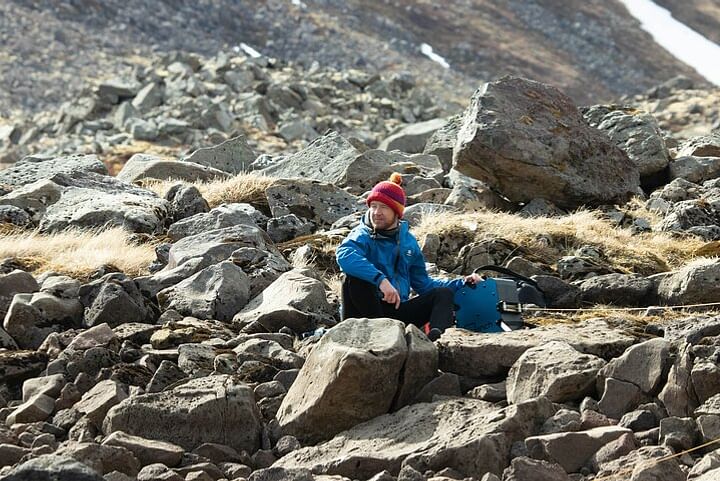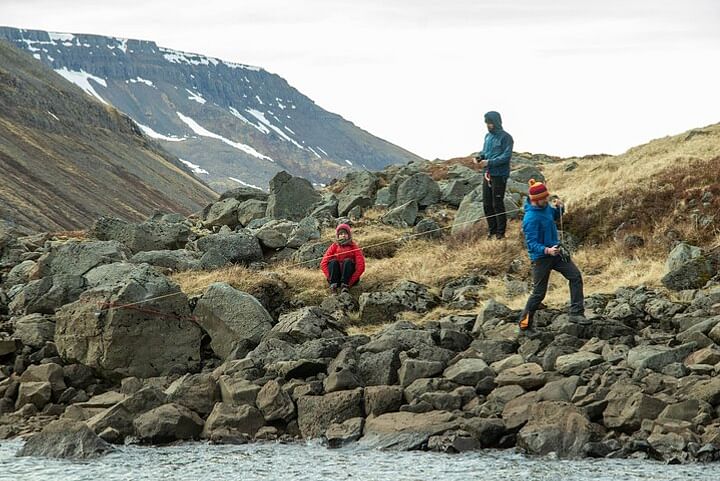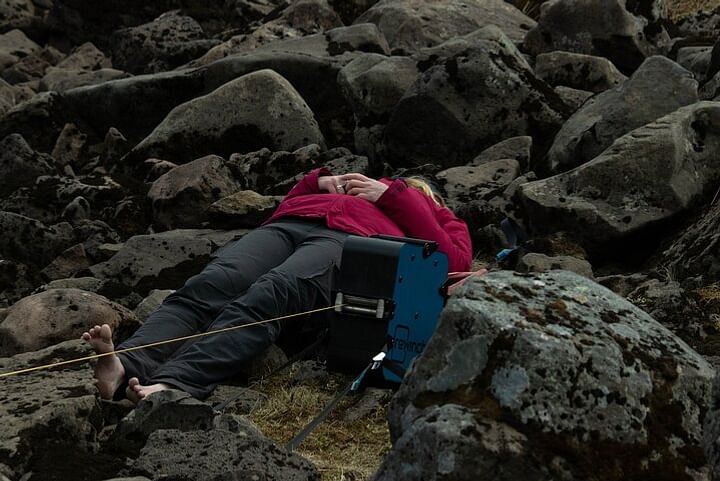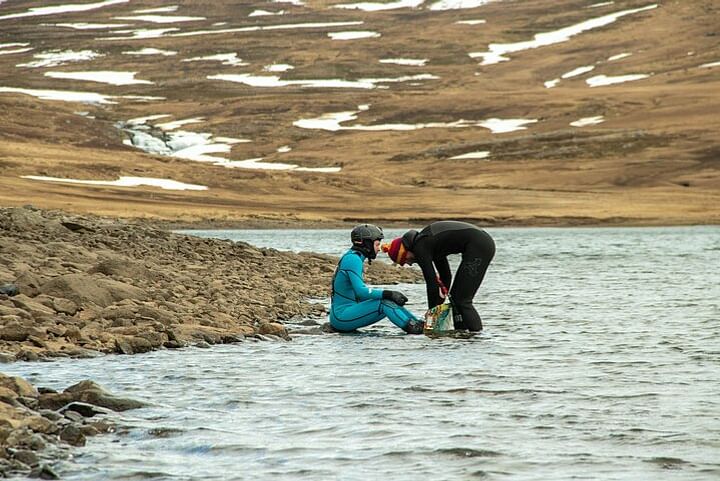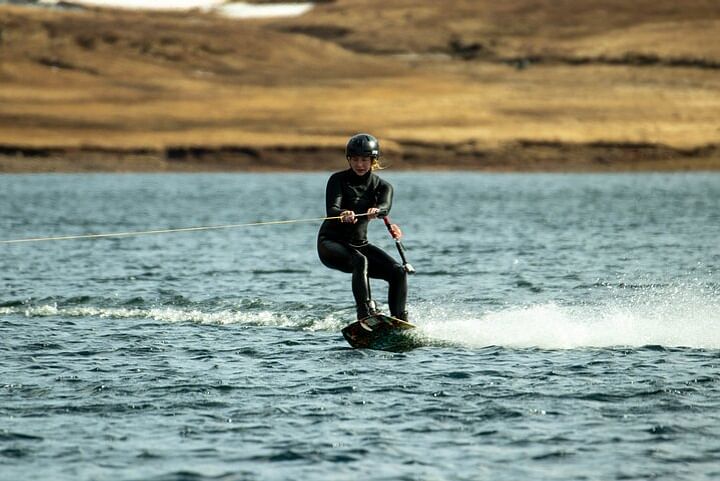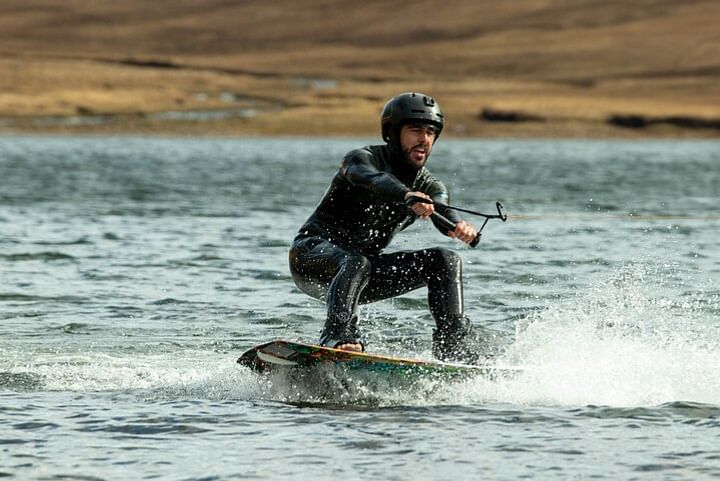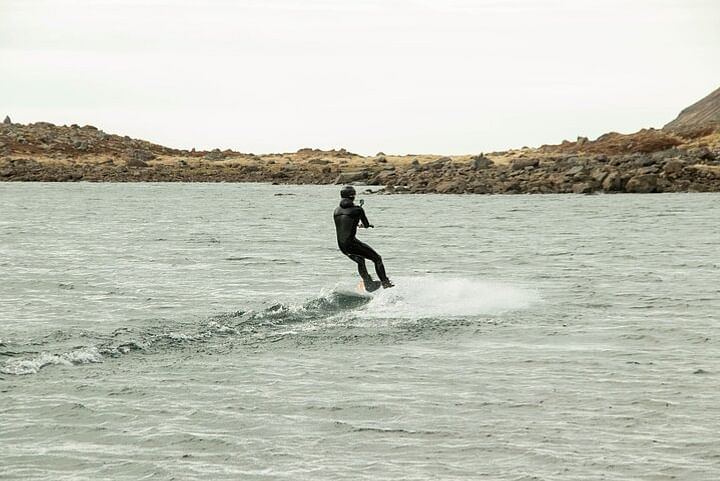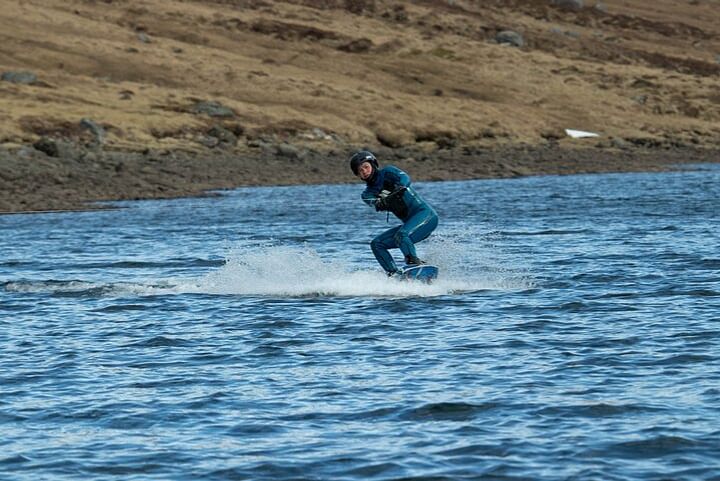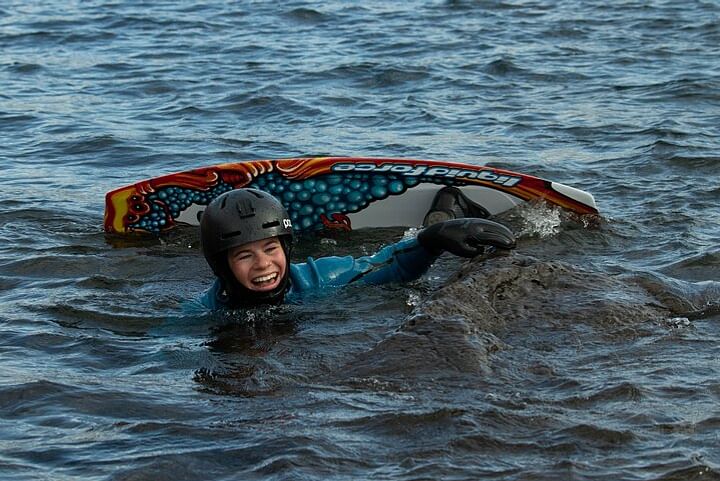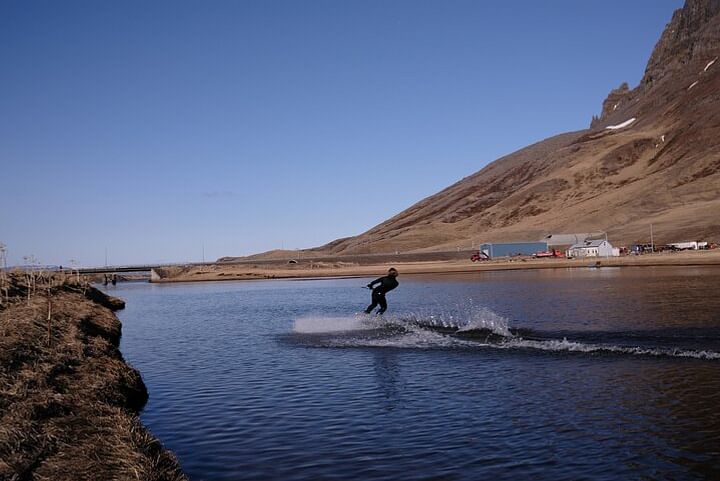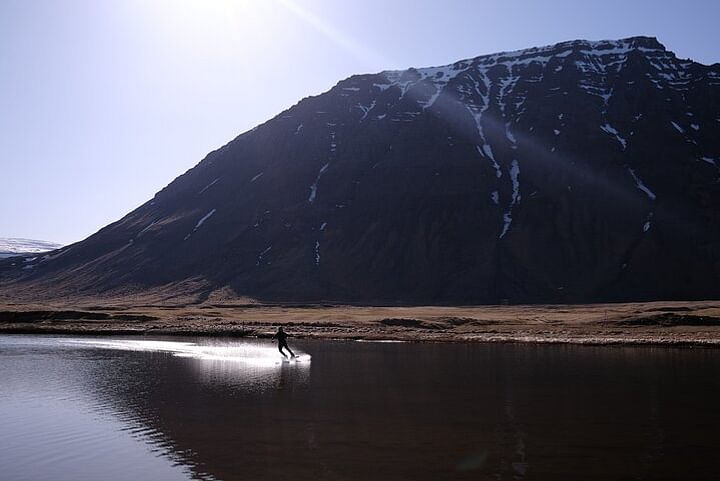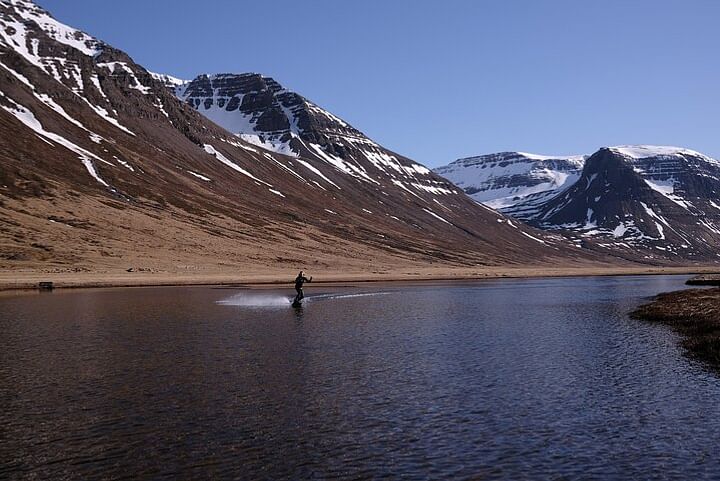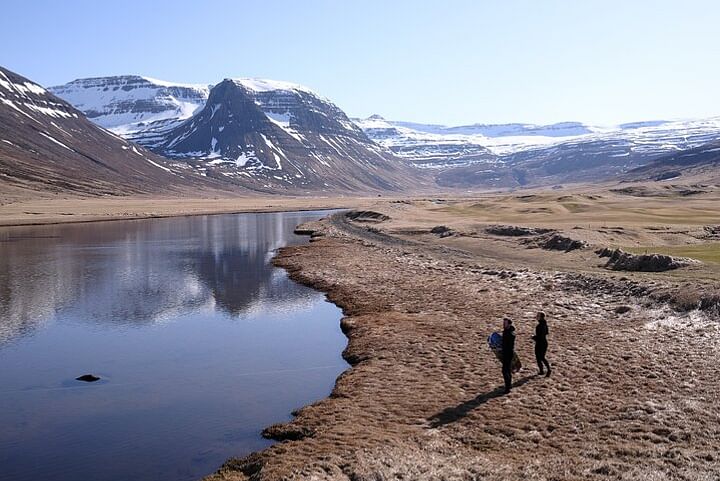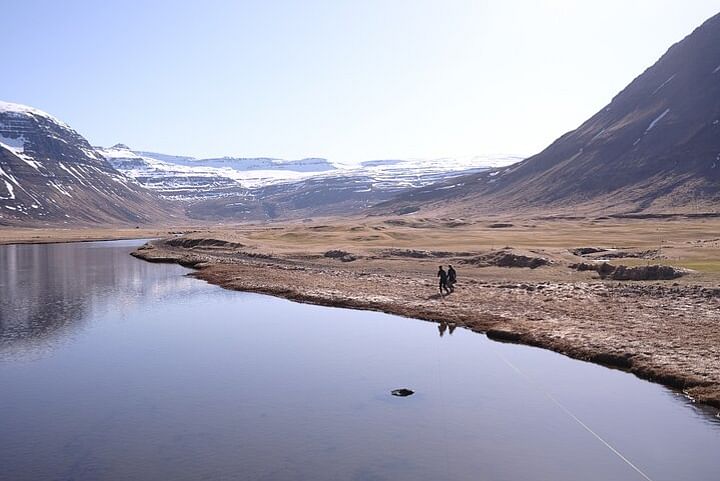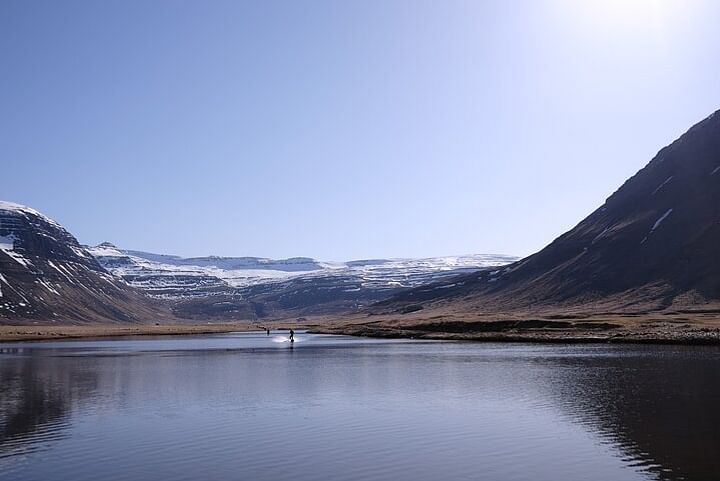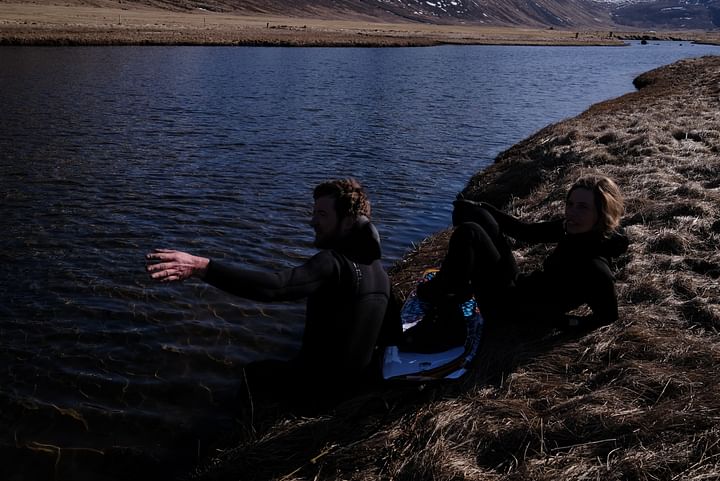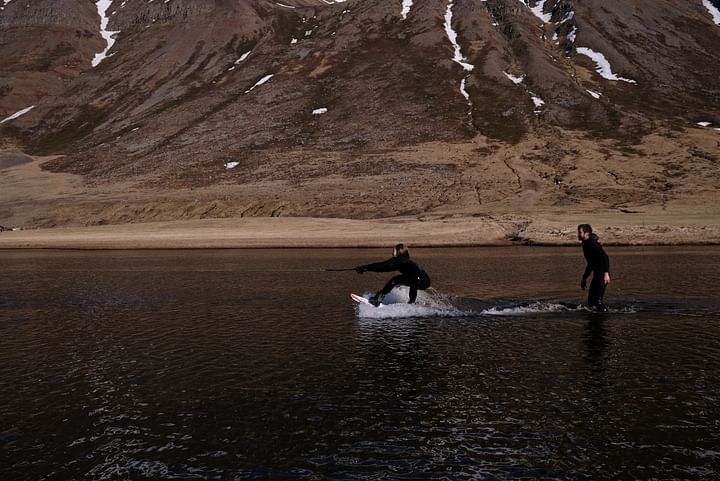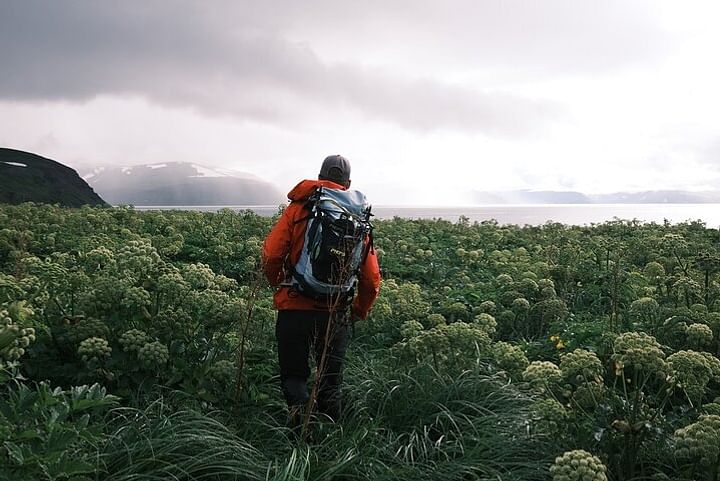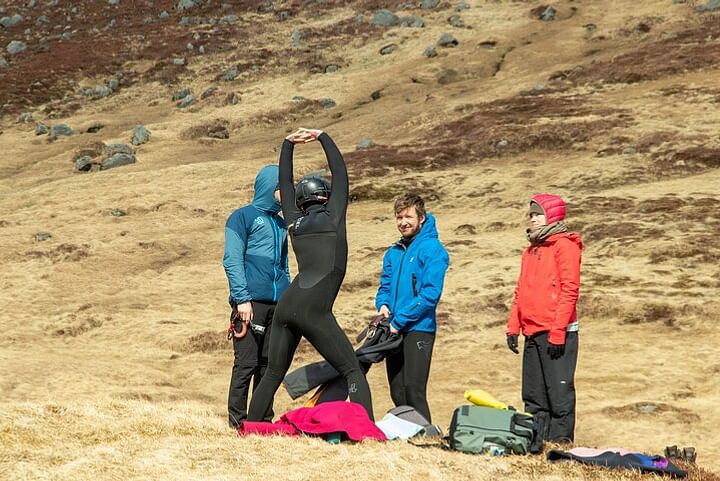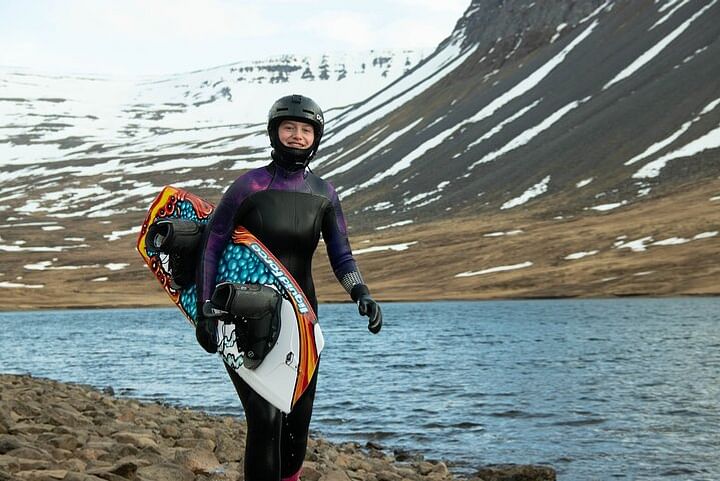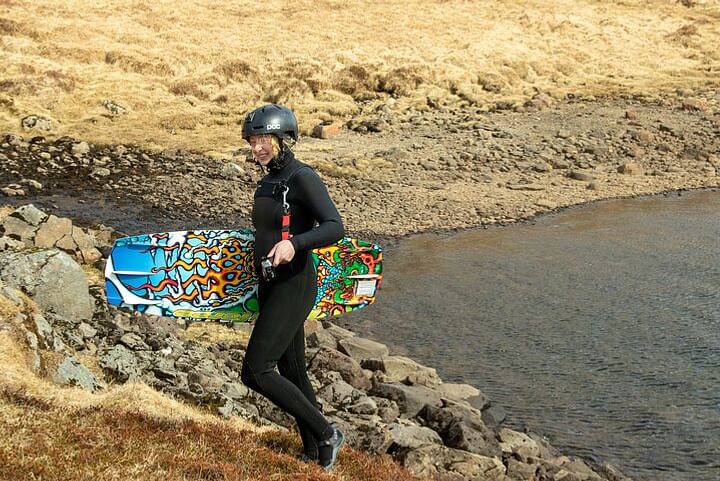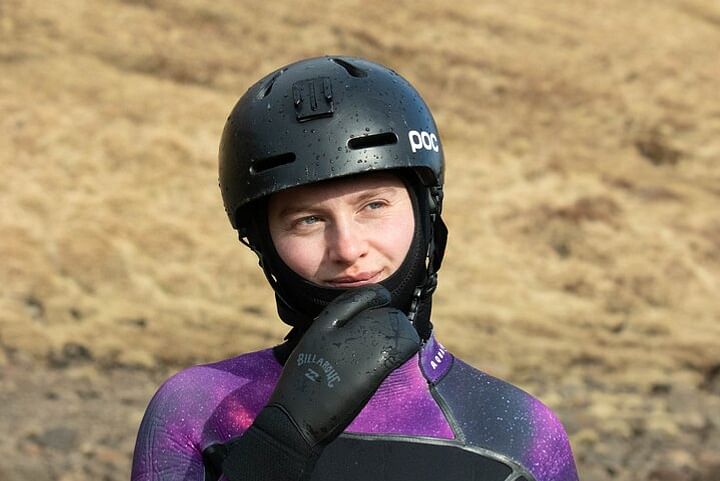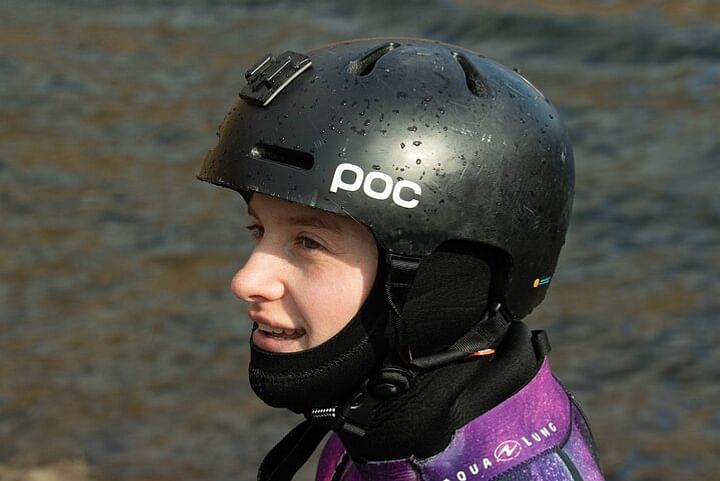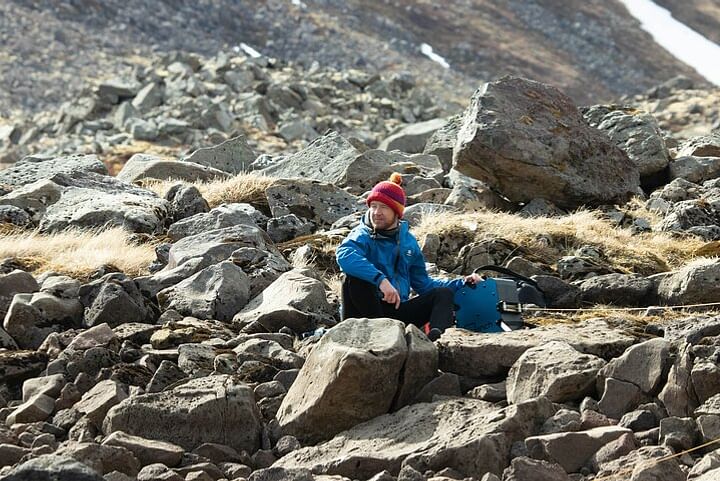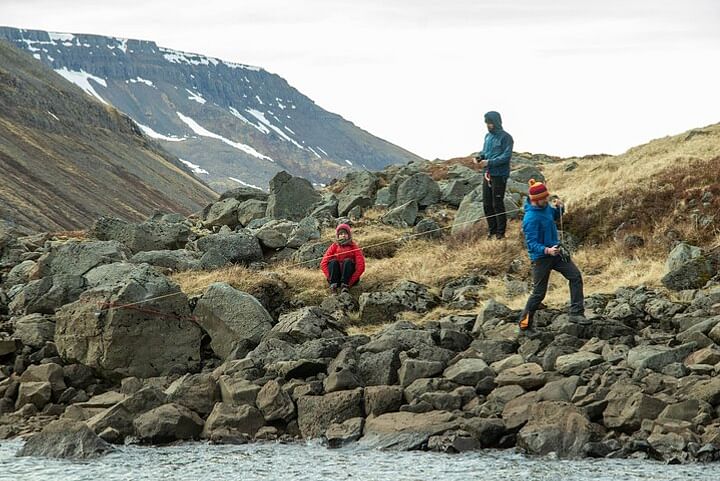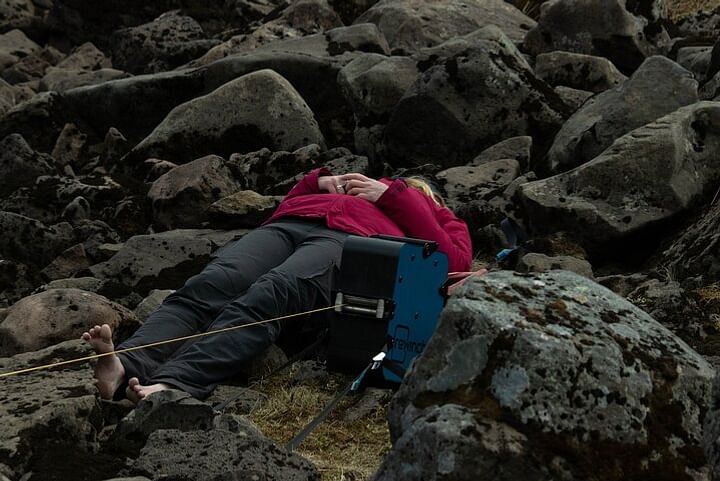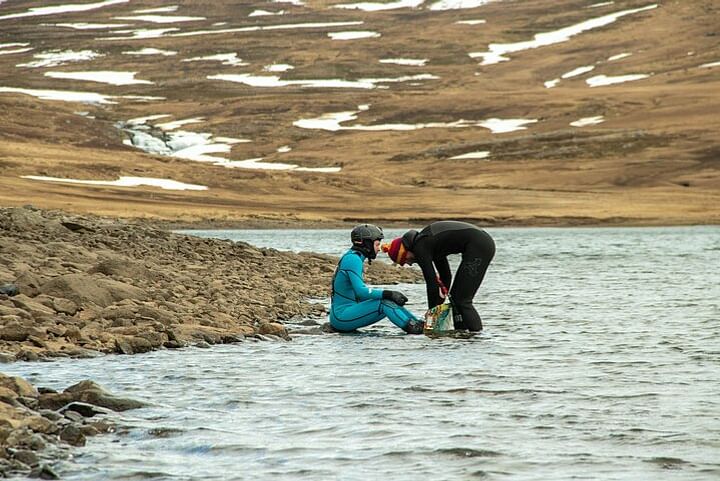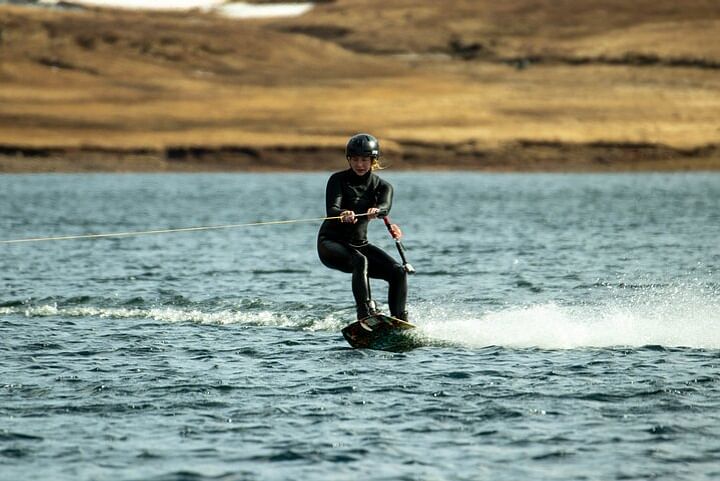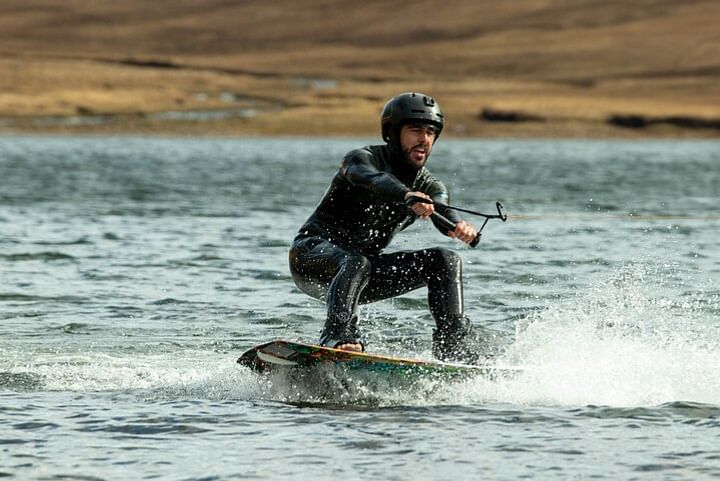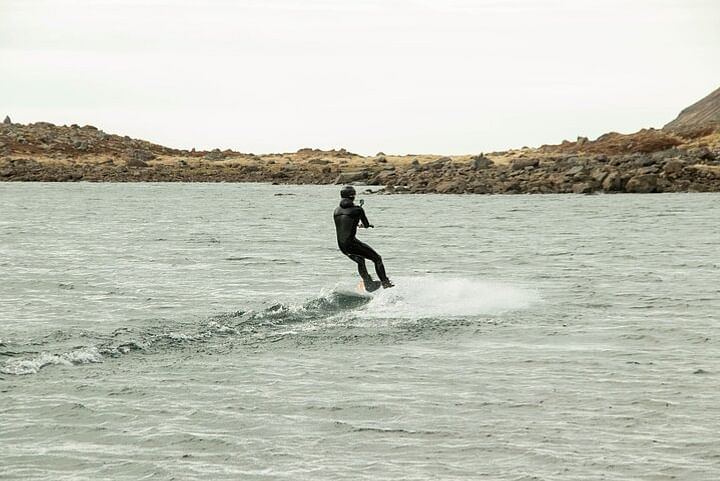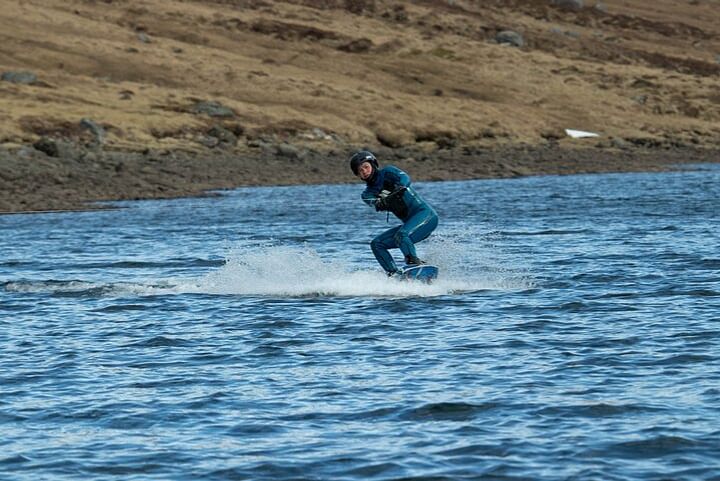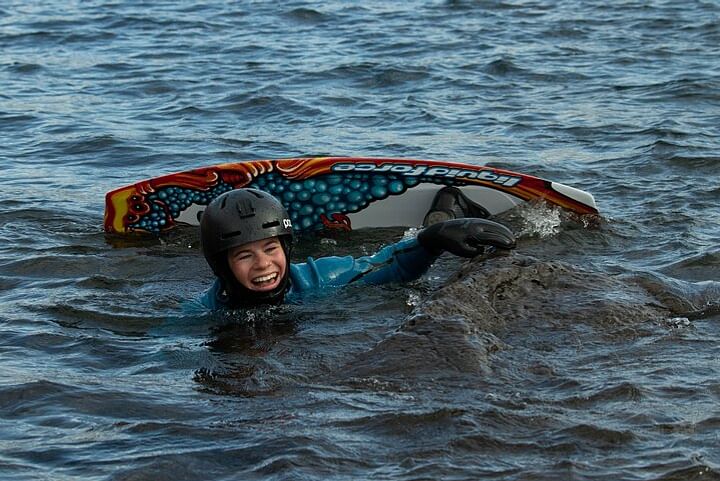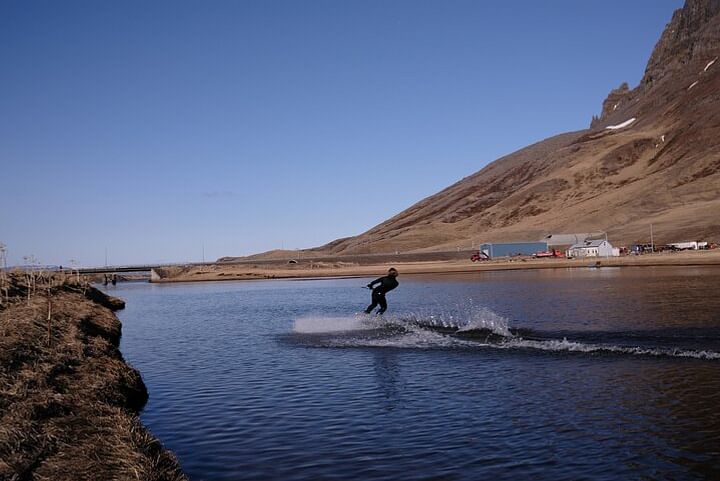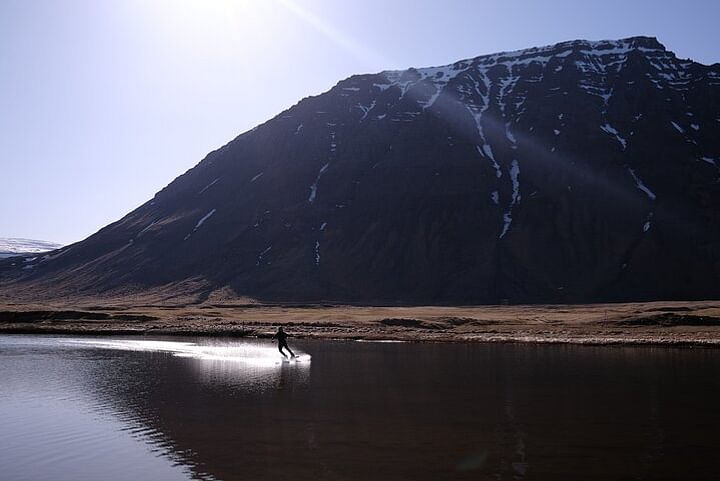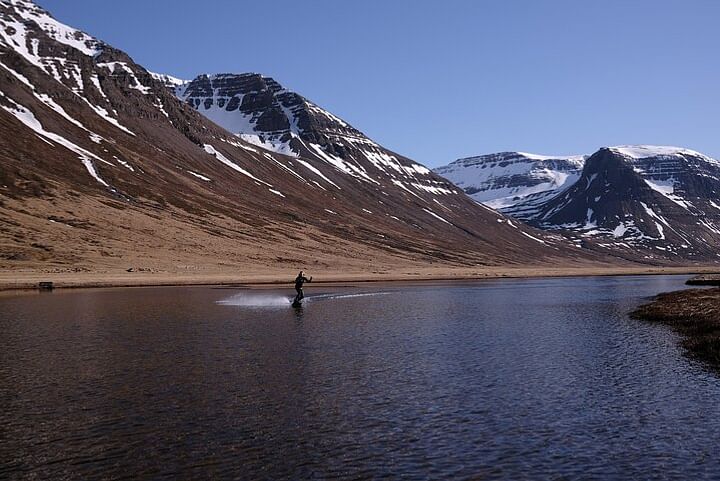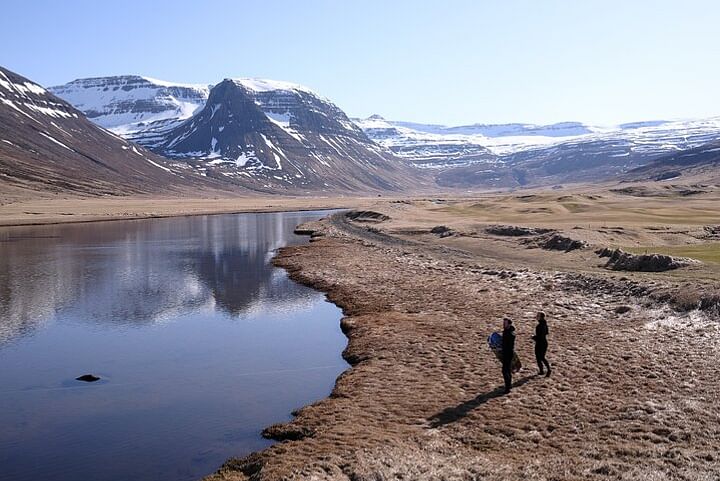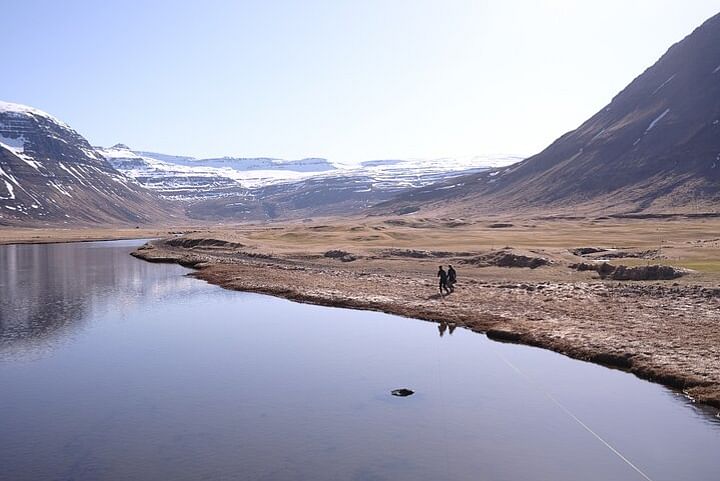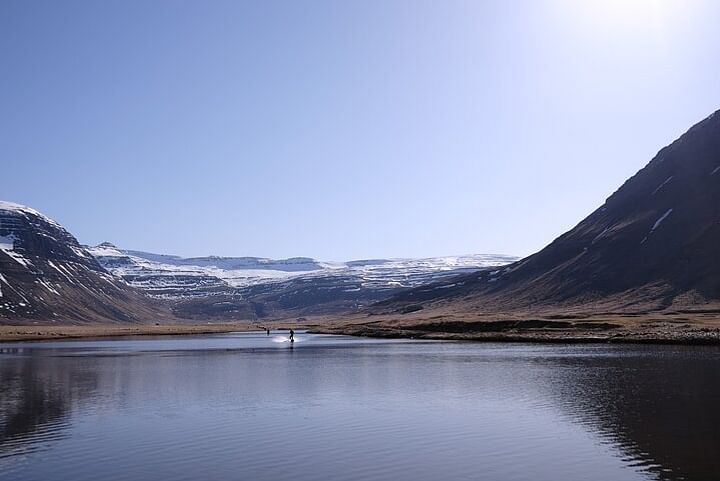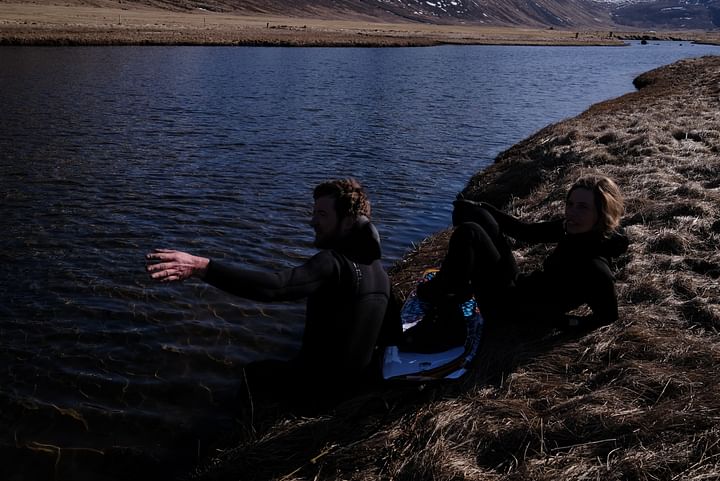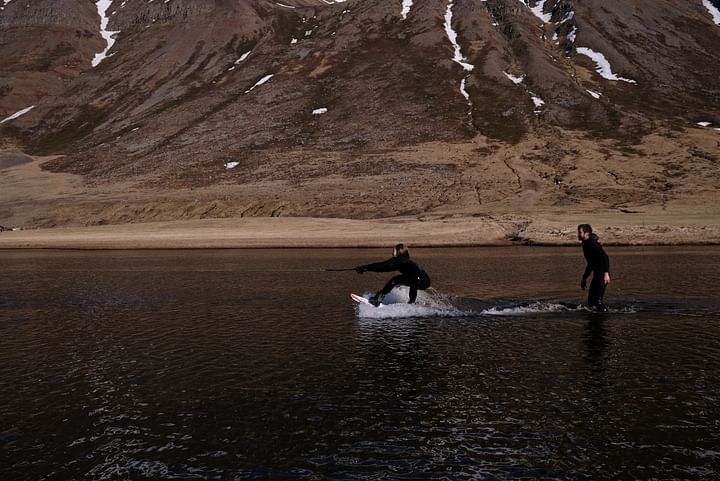 Would like to go for a full day adventure? We are offering unforgettable wakeboarding and hiking experience for beginners and experienced riders. This tour takes you riding in magnificent alpine lake next to a small fishing village called Suðureyri. We will be able to provide snorkeling gear to experience crystal clear water of Vatnadalsvatn too.
Duration of the trip: 7 hours. We meet up in Isafjordur 09:00. The guide will provide required information and gear for the guests. We pack our gear and lunch in our backpacks. Afterwards, we will jump in our camper van and drive at the beginning of the hike. The hike will be around 1 hour long one way. When reaching the lake your guide will set up towing gear for wakeboarding. We will ride in teams of 2. Your guide will give a lesson on the shore and instructions how to assist each other in the water. Guide will control towing device, observe guests who are riding, give tips for improvement, will assist in the water if needed. If group is bigger then 2 guests, it is a great opportunity for others to hike around this wonderful lake or use your snorkel and mask!
Minimum age: 14 years.
Wildlife: While hiking we can expect to meet rock ptarmigan, common snipe, whooper swan, several species of geese, golden plover, several species of gulls, arctic tern.
Group size: We need a minimum number of 2 participants to operate the tour. Maximum  group size is 4.
Trip difficulty: Moderate.