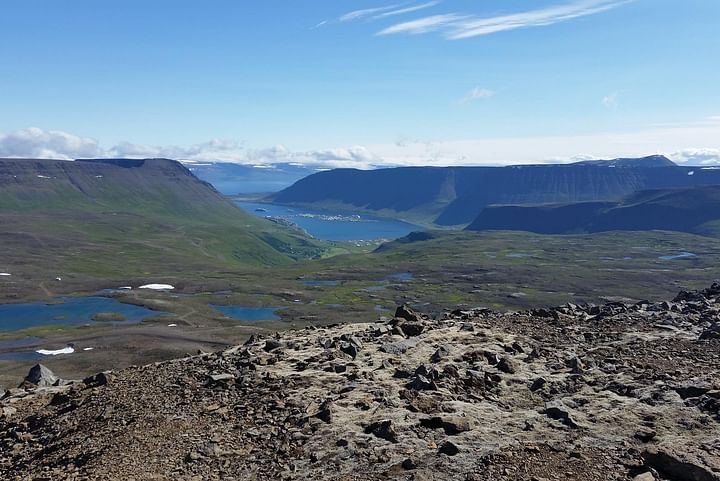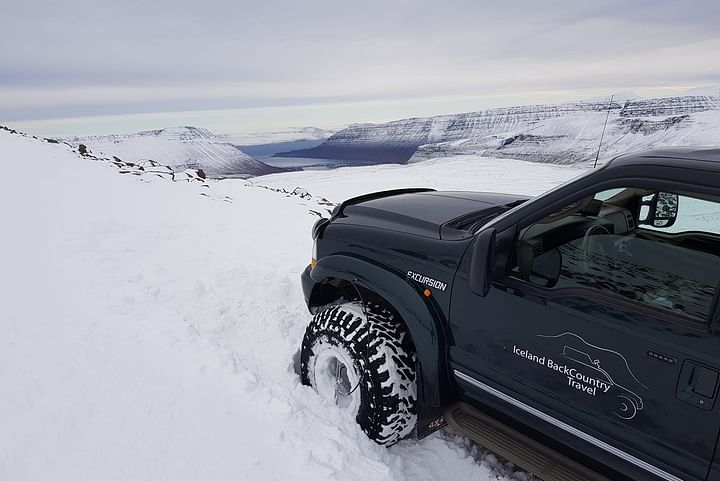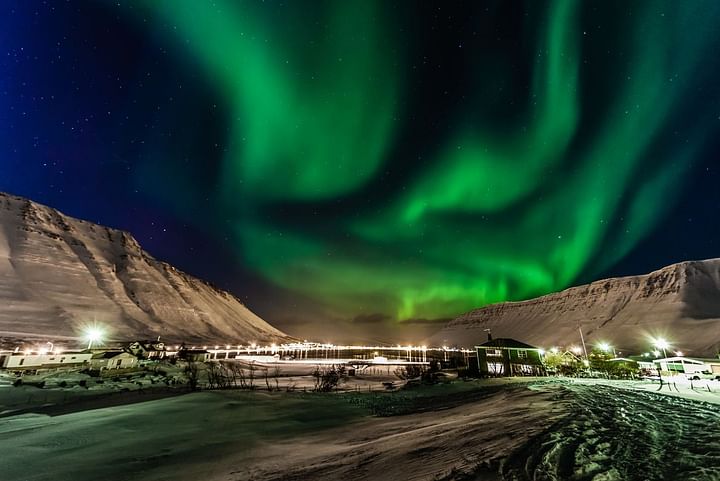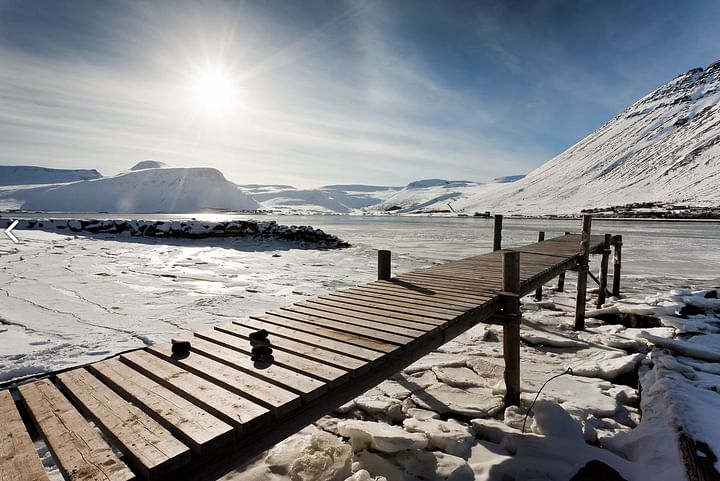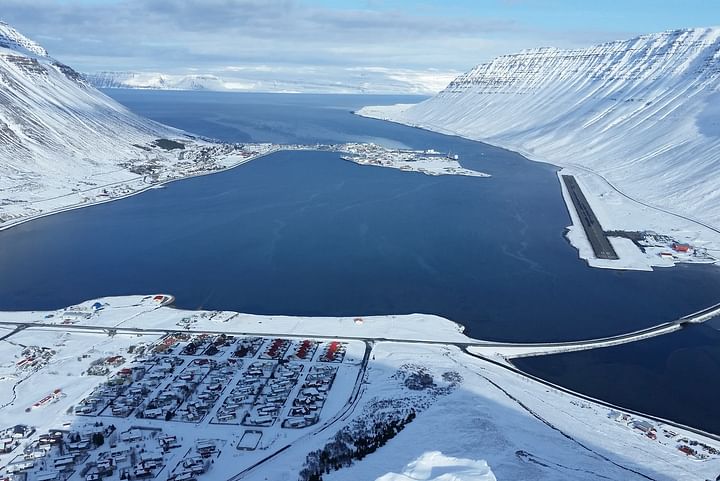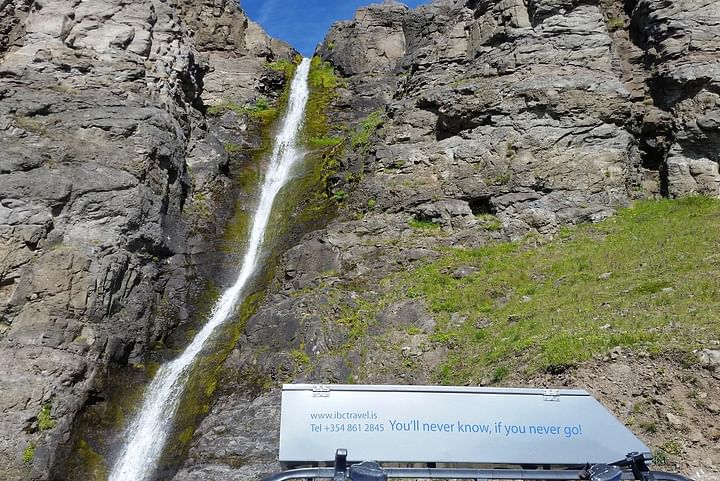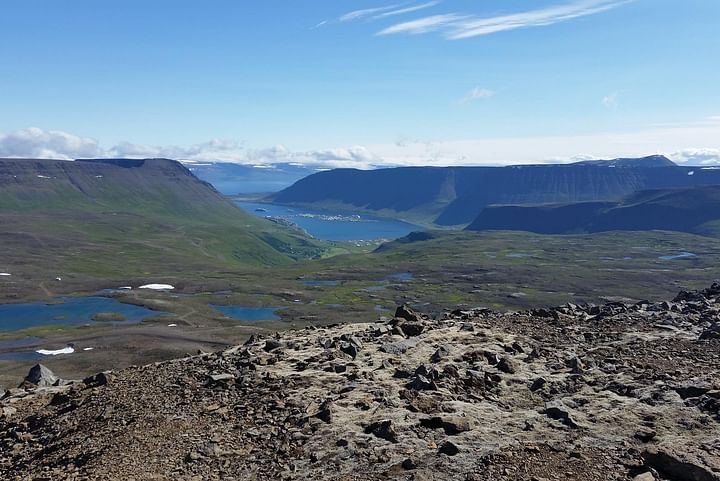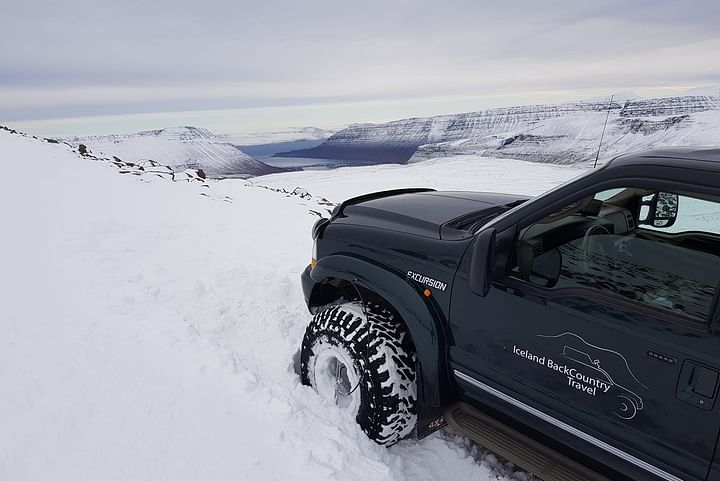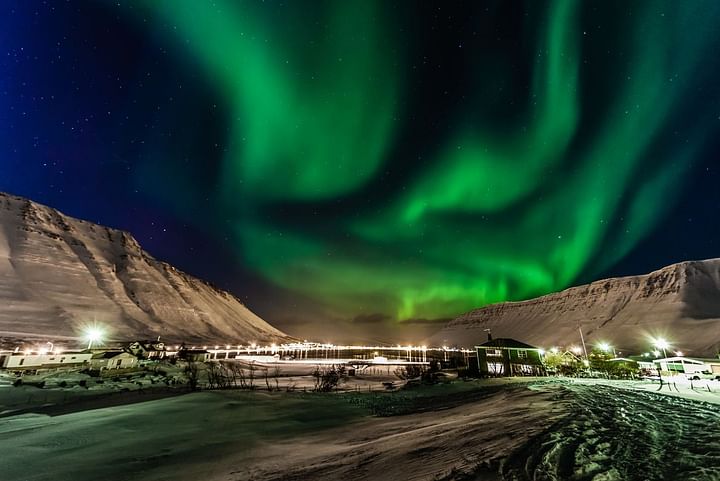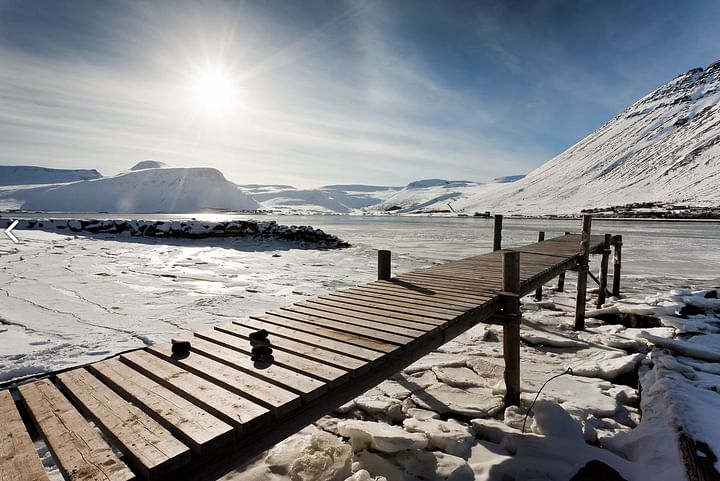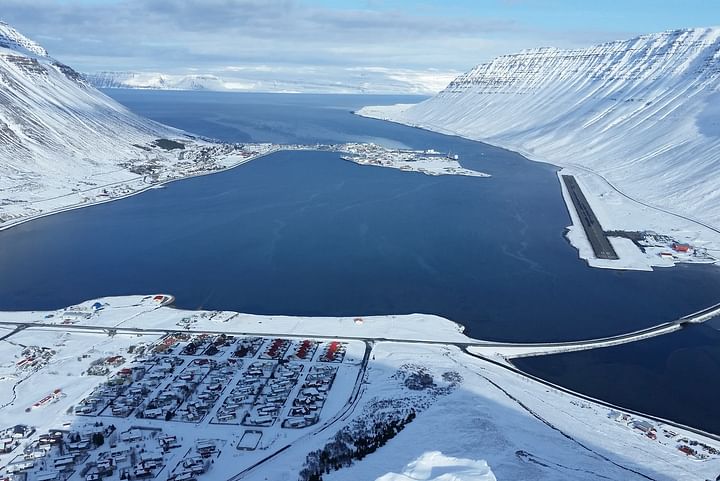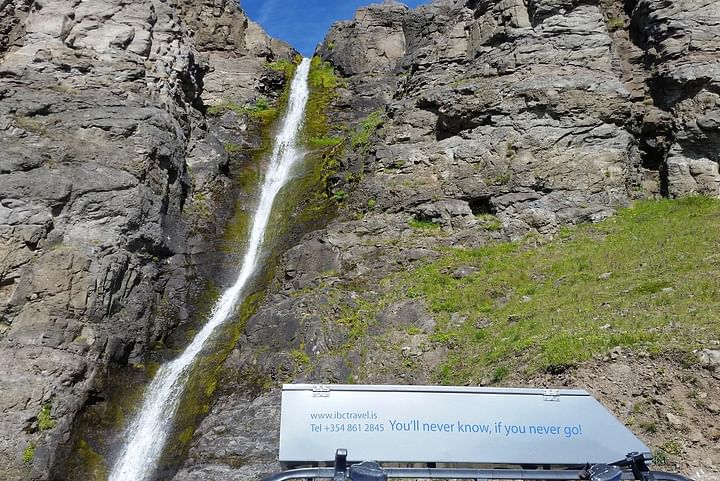 Explore the mountain area surrounding Ísafjörður town in a Super Jeep. We will take you off the beaten track and to the most scenic points.
We will start with a visit to the cape Arnarnes, the outermost point in the fjord where Ísafjörður town lies. On a clear day, it is possible to see most of Ísafjarðardjúp from Arnarnes, and even the Drangajökull glacier. We will then make our way up the old Breiðadalsheiði heath road to get to a good vantage point for a spectacular view over the town of Ísafjörður and its vicinity. The road up there can be bumpy, but the Super Jeep will make it a smooth and easy drive allowing you to enjoy the scenery to the fullest while we drive.  
This tour is a great experience during all seasons.