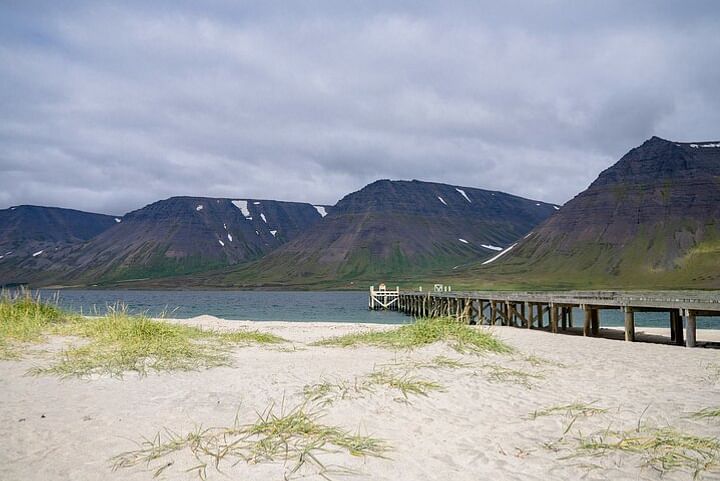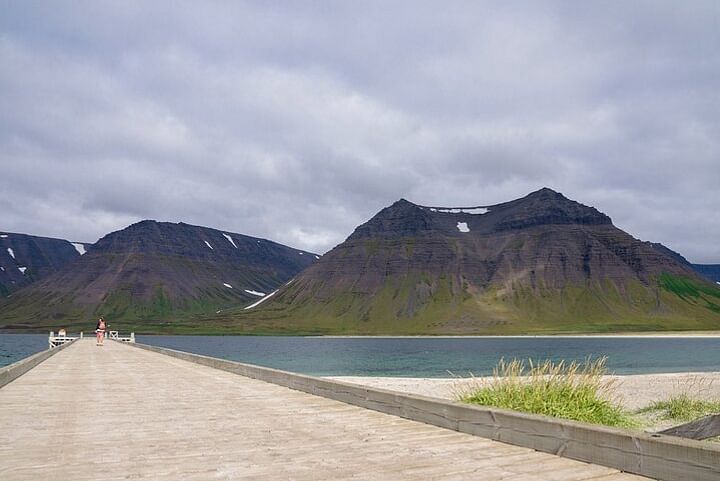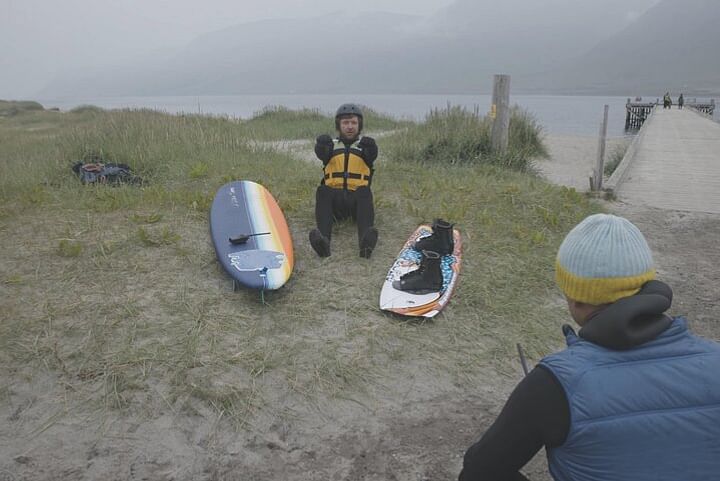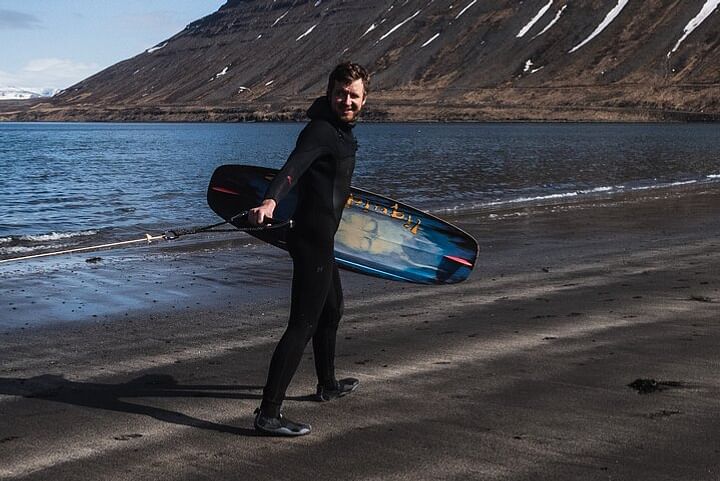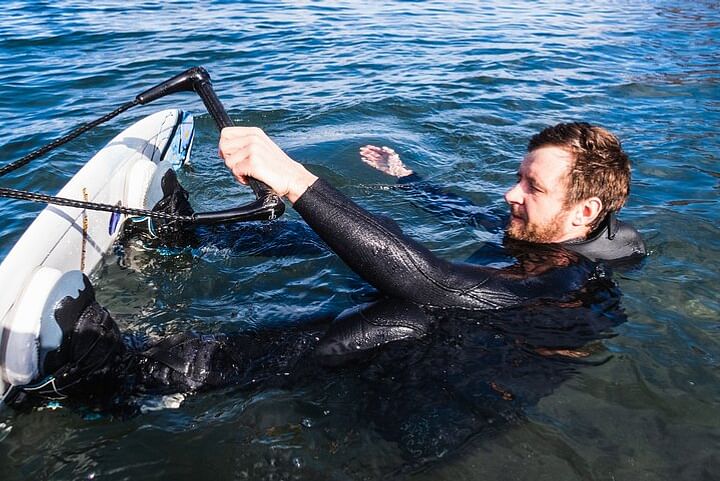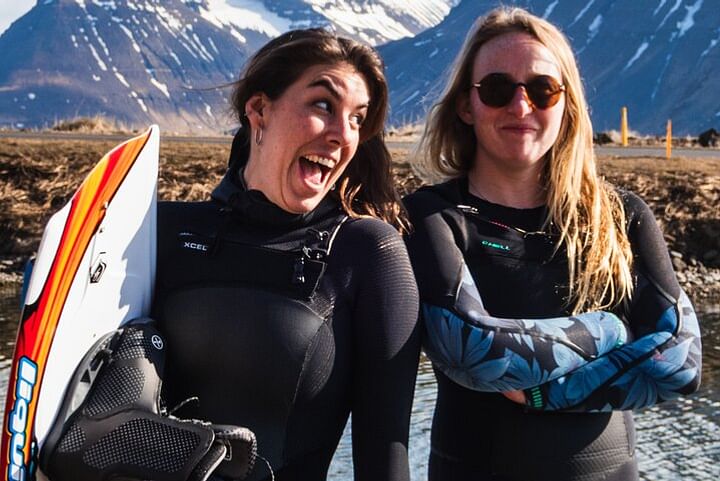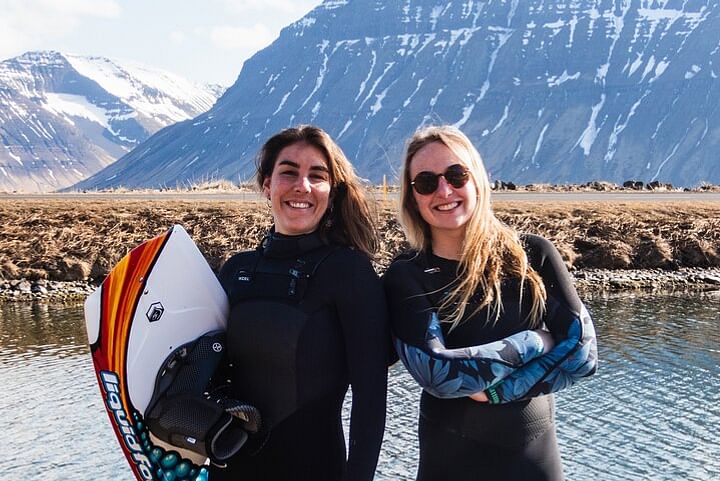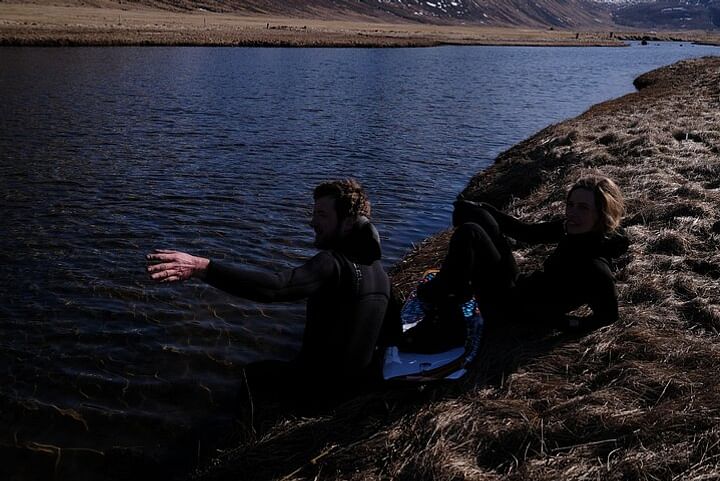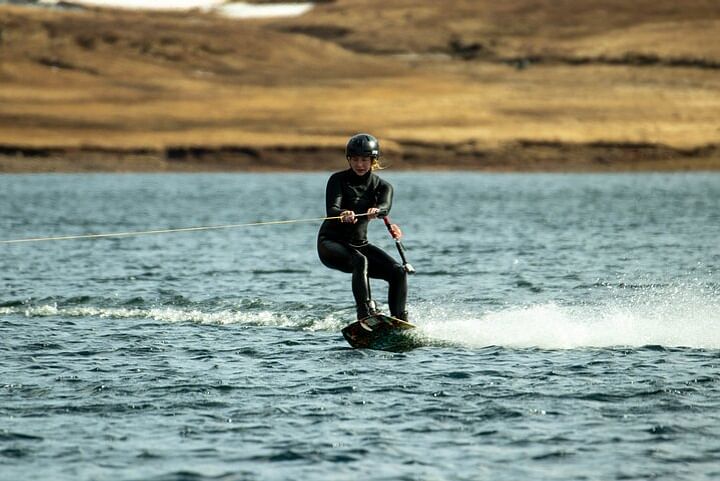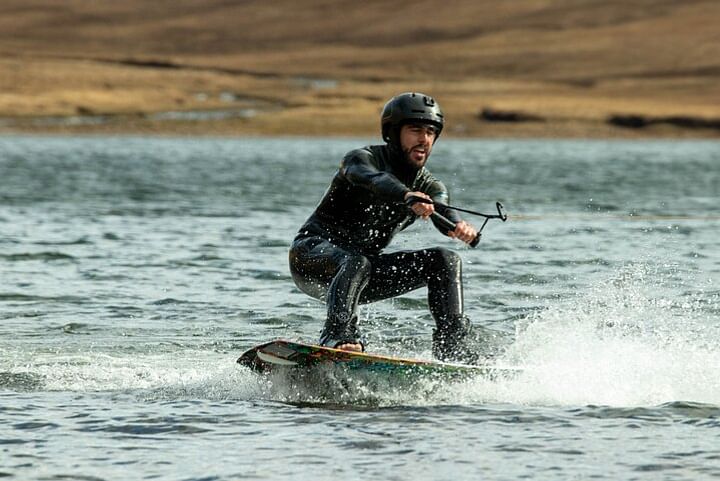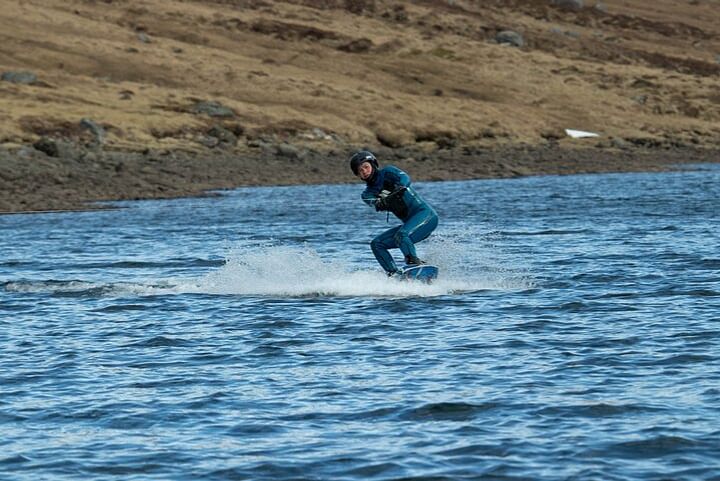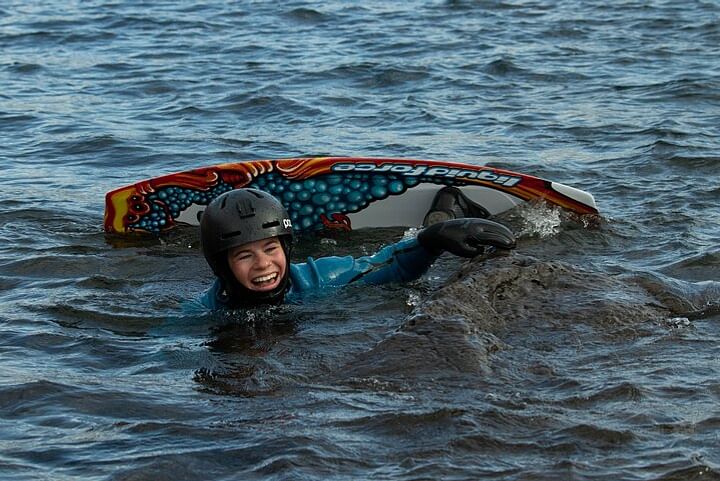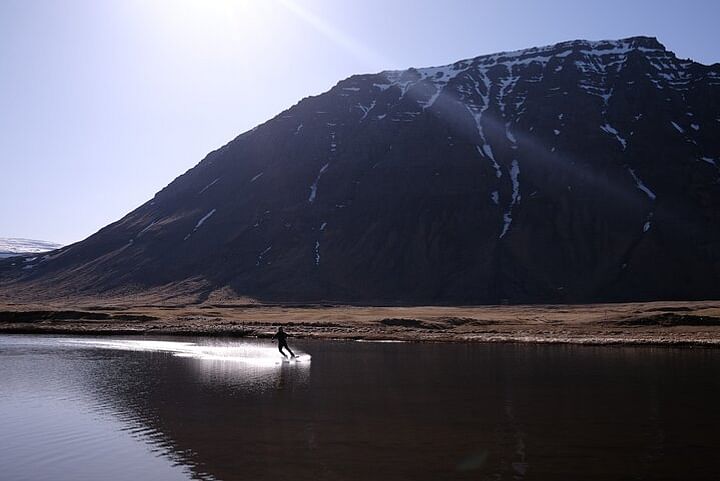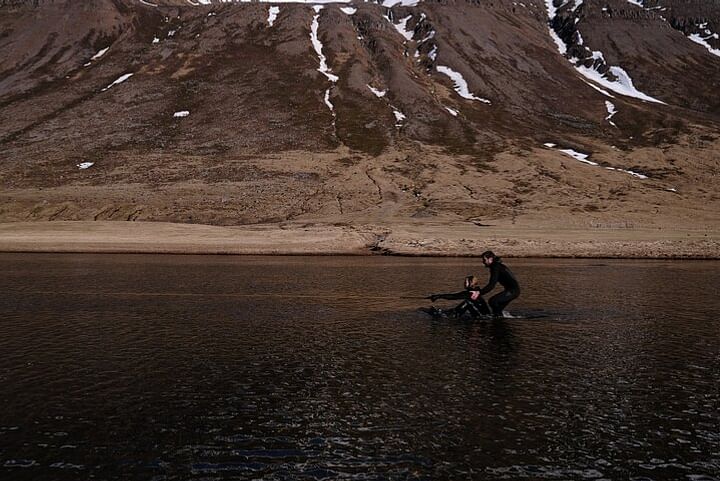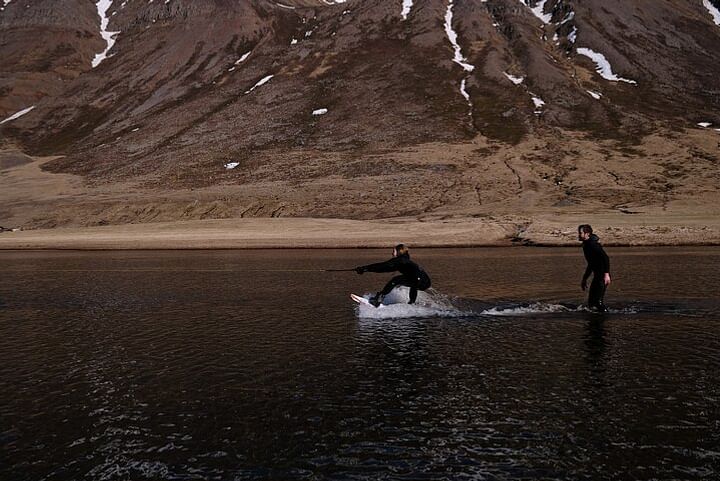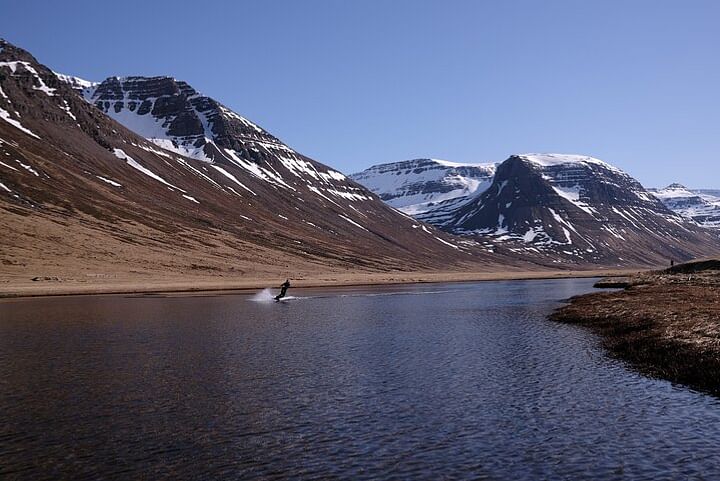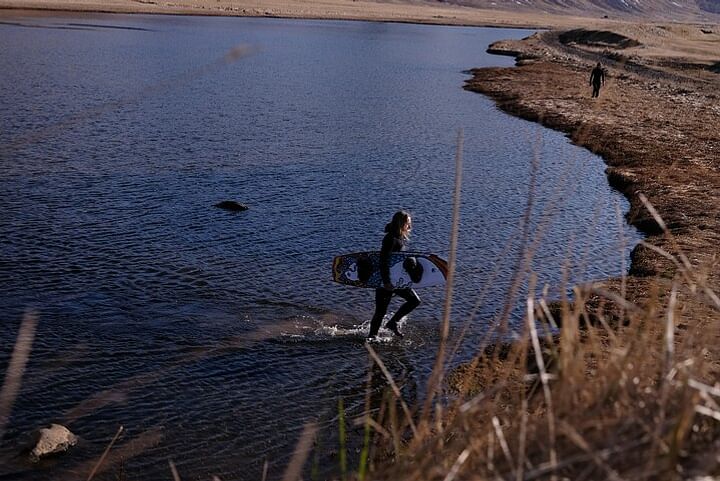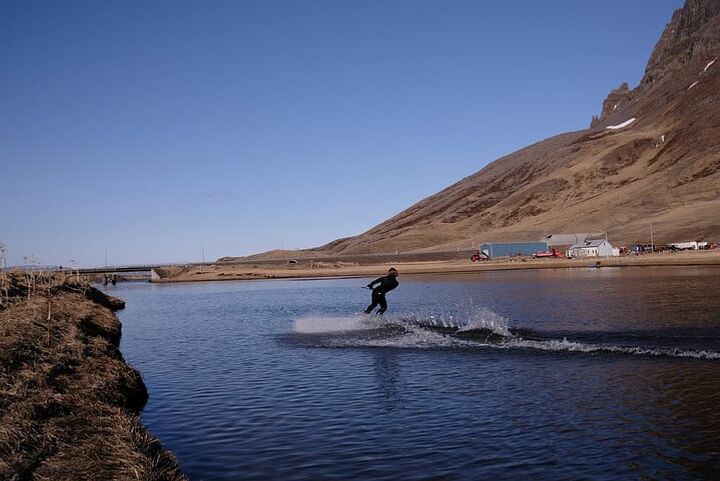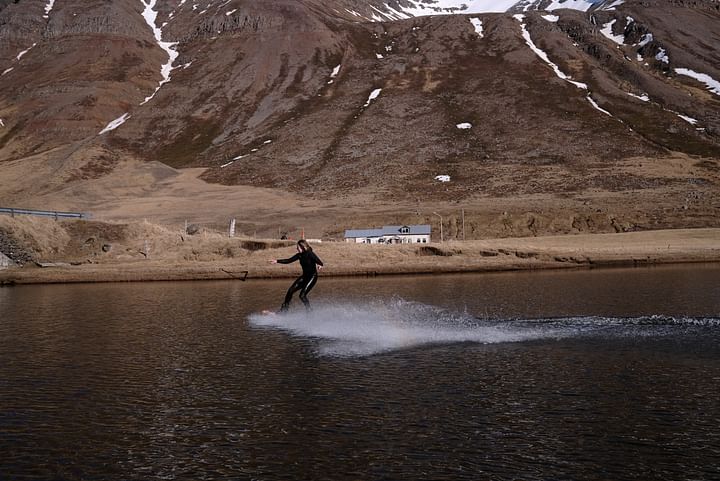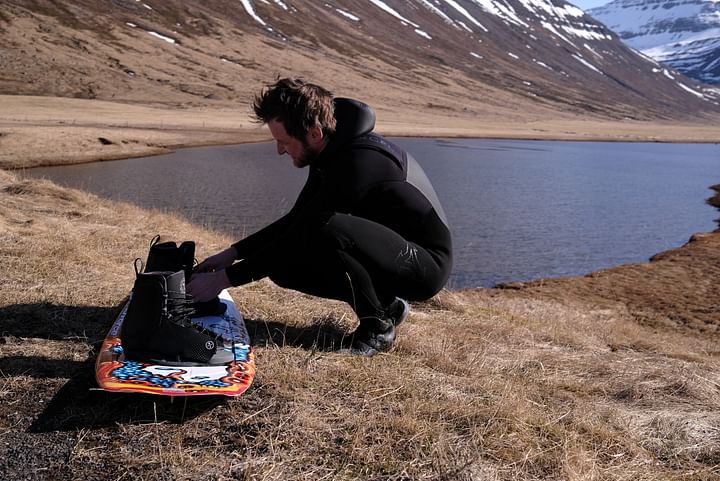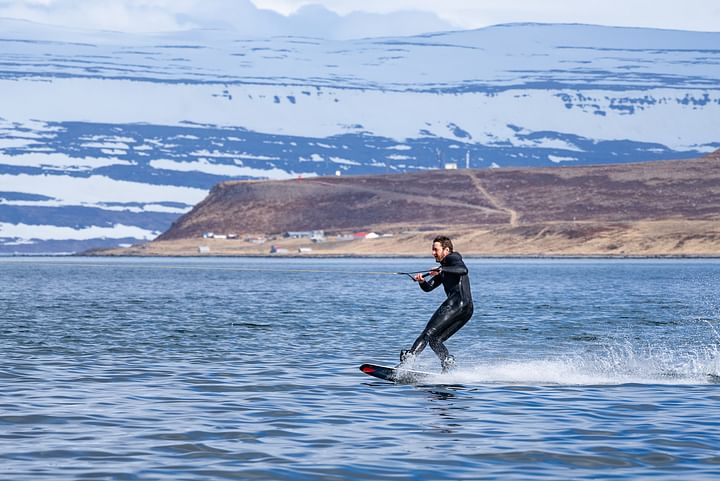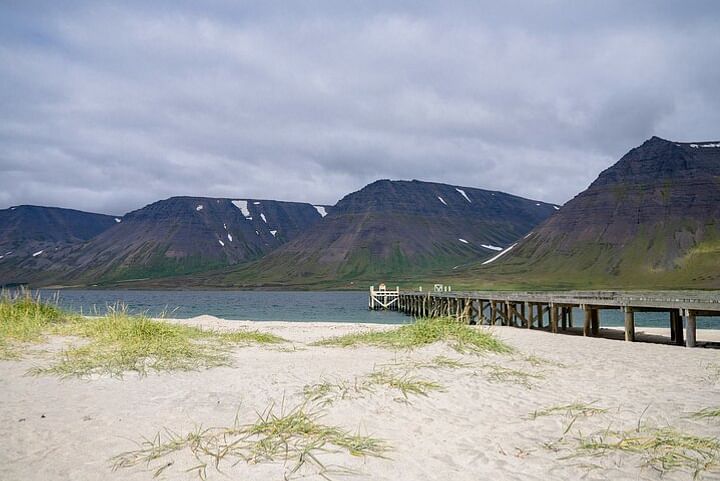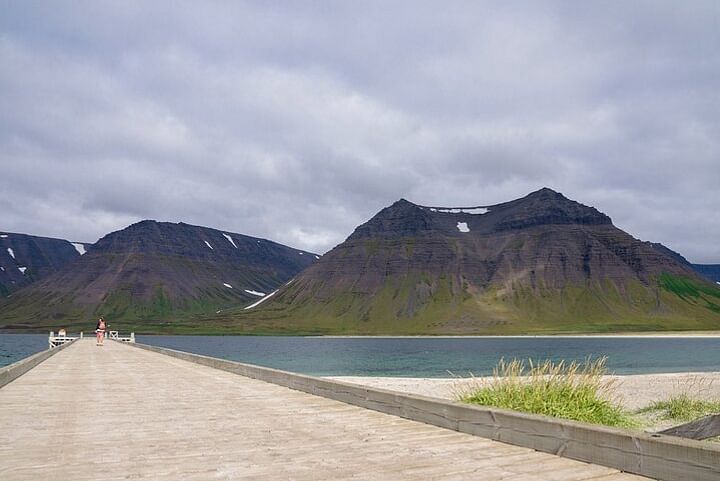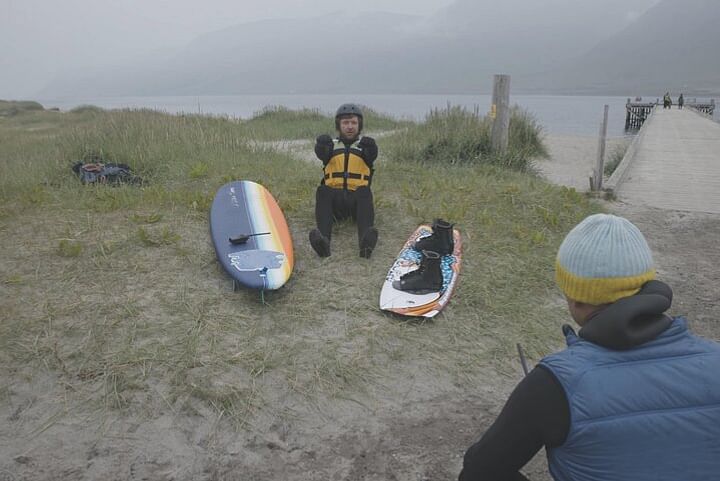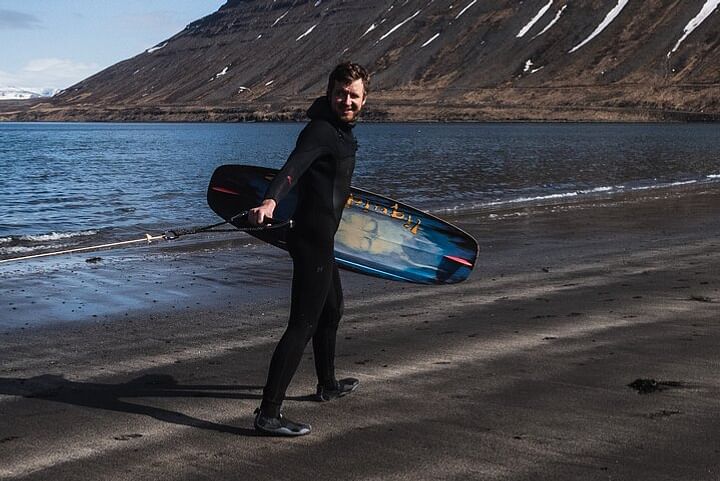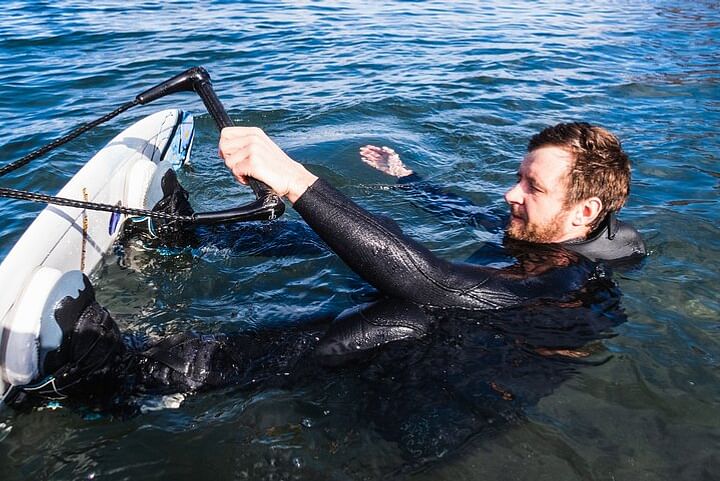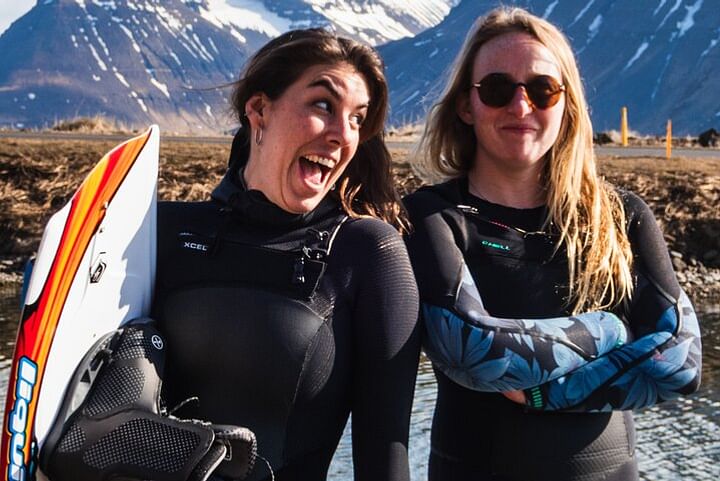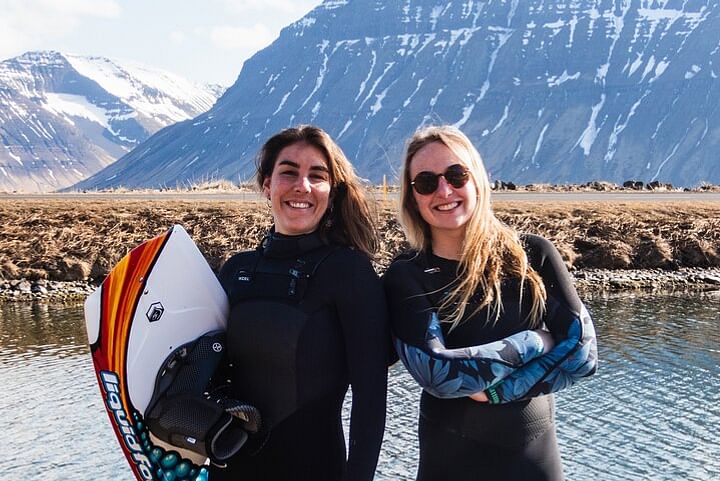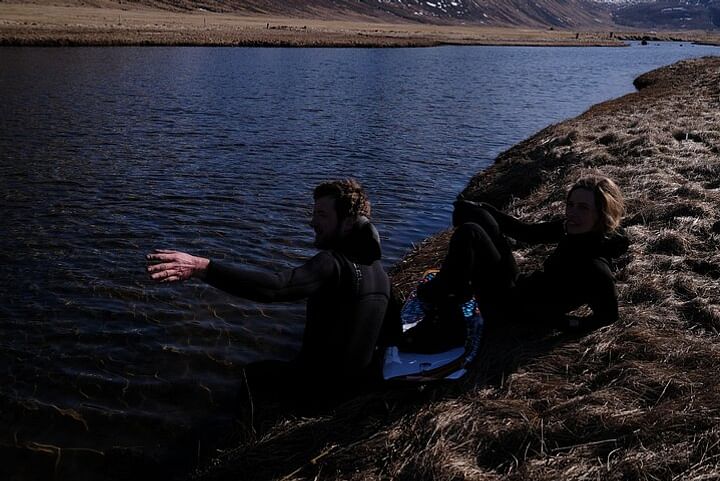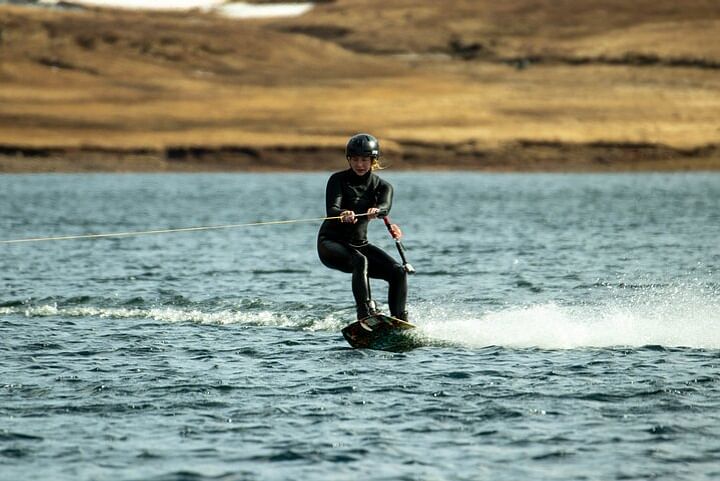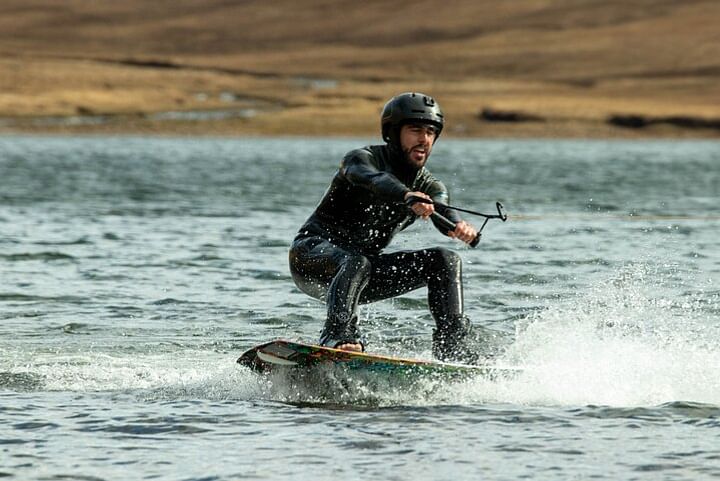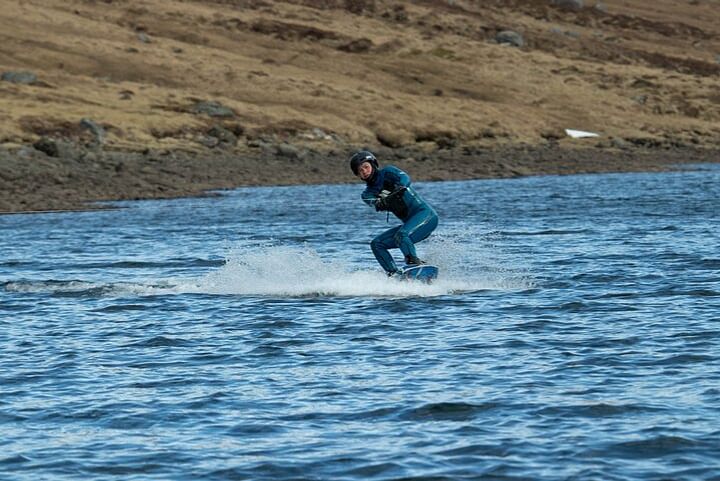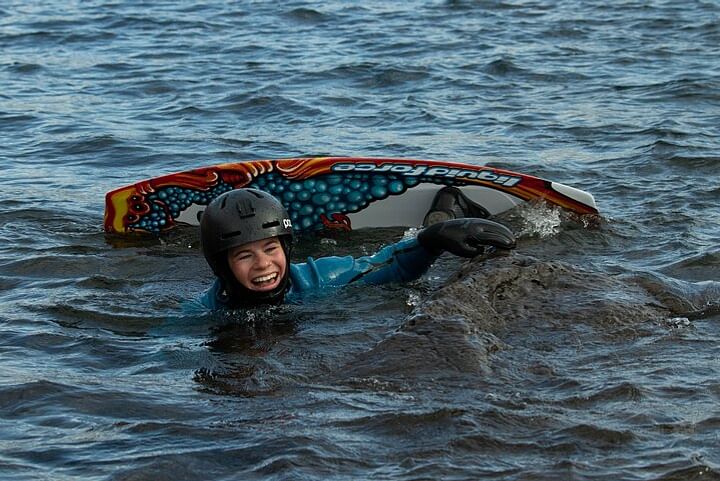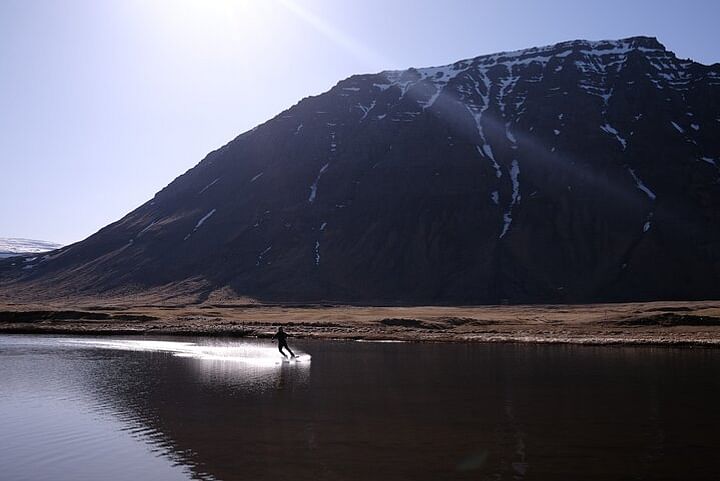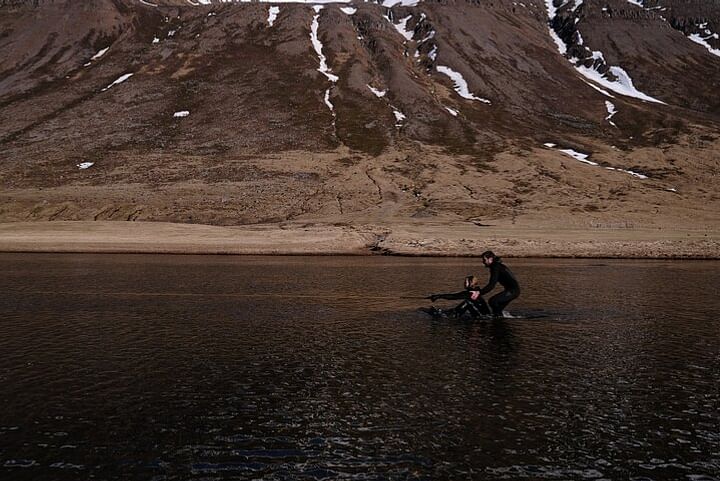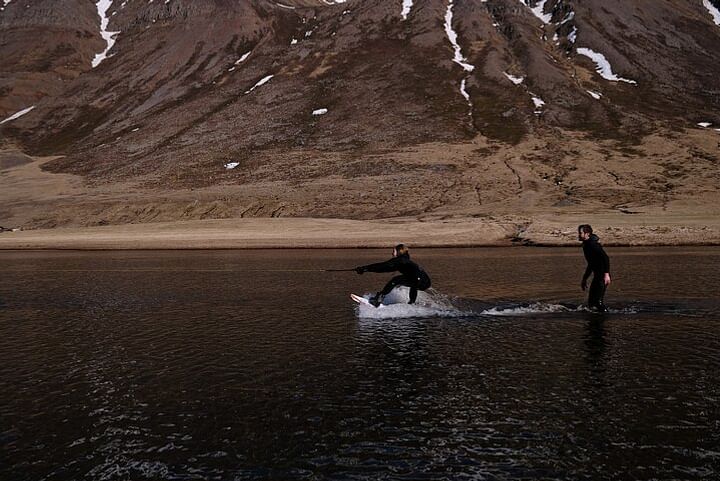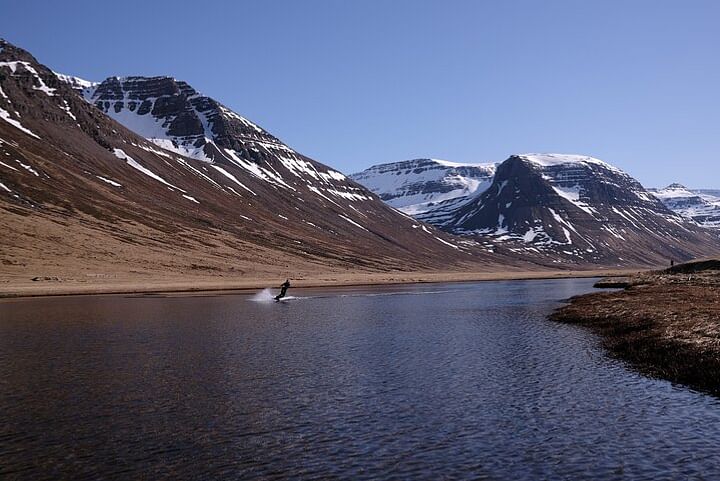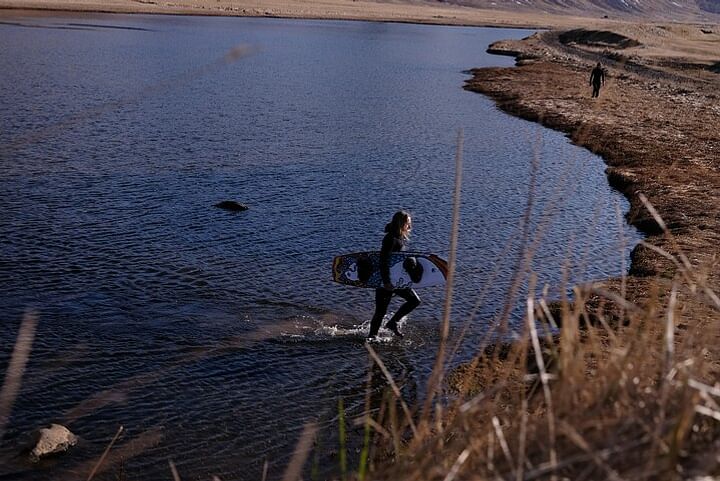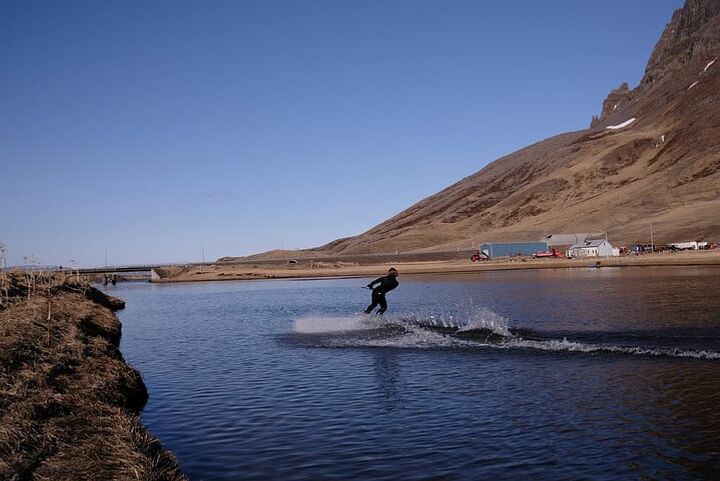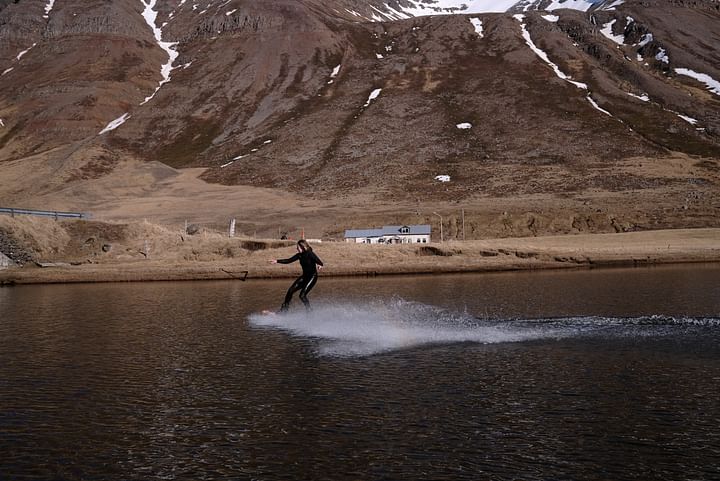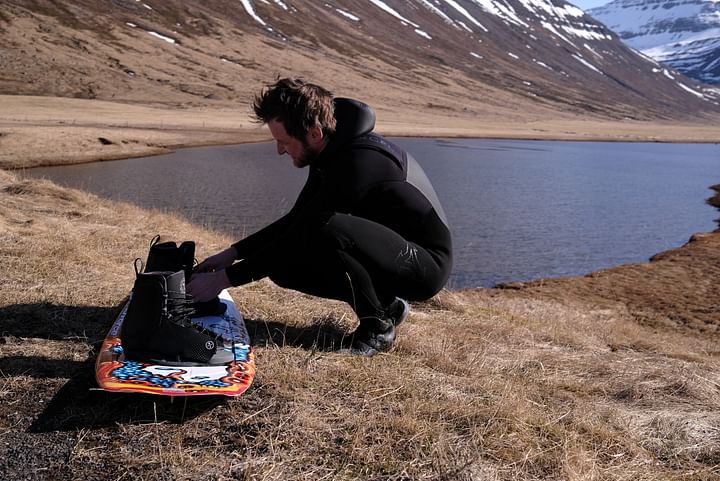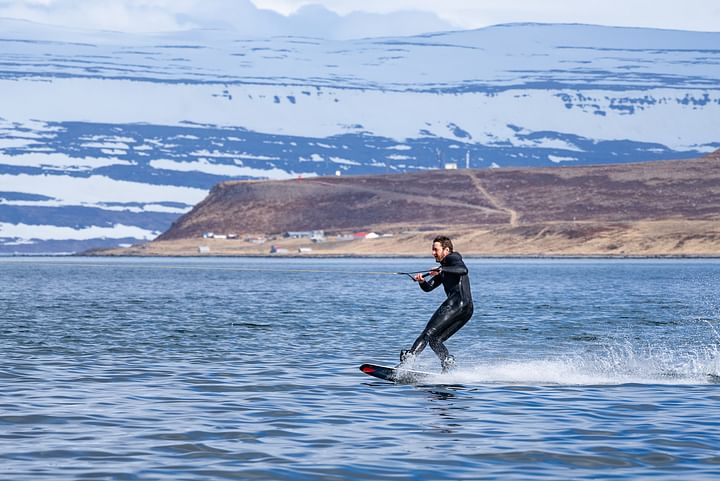 A wonderful experience for a beginners and intermediate riders. This tour takes you riding beneath stunning mountains on a white sand beach next to a little fishing village called Flateyri in Westfjords. This trip is perfect half day activity allowing you to experience the sport in North Atlantic Ocean surrounded by unforgettable views. Our guides will be happy to tell stories of history, folklore and life in a small town close to the arctic circle. We love questions too!
Dedicate your day to wakeboarding or waterskiing only.  Booking a full day option allows to experience additional spot on the same day or have a long time practicing at the beach.
Duration of the trip: 4 or 7 hours. Meeting up in Isafjordur 09:00. Guide will provide required information and gear for the guests. We will drive to the beach all together and enjoy our day.
Minimum age: 12 years.
Wildlife: During the summer, we can expect to see many sea birds including Oystercatchers, Arctic Terns, Eider ducks.
Group size: We need a minimum number of 2 participants to operate the tour. Maximum  group size is 4.
Trip difficulty: Easy.