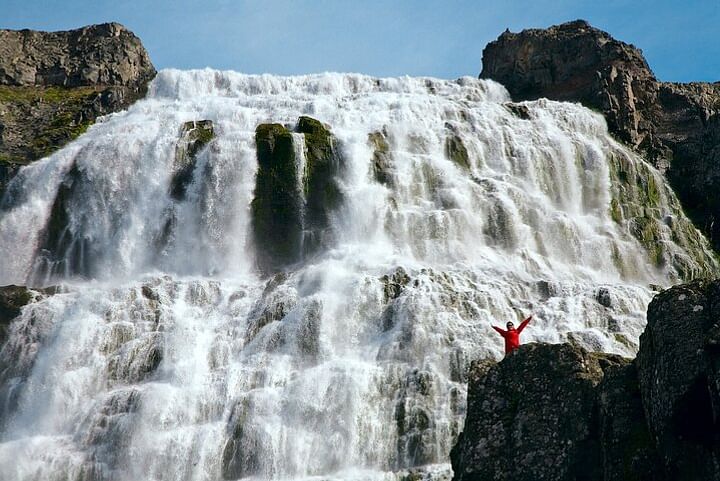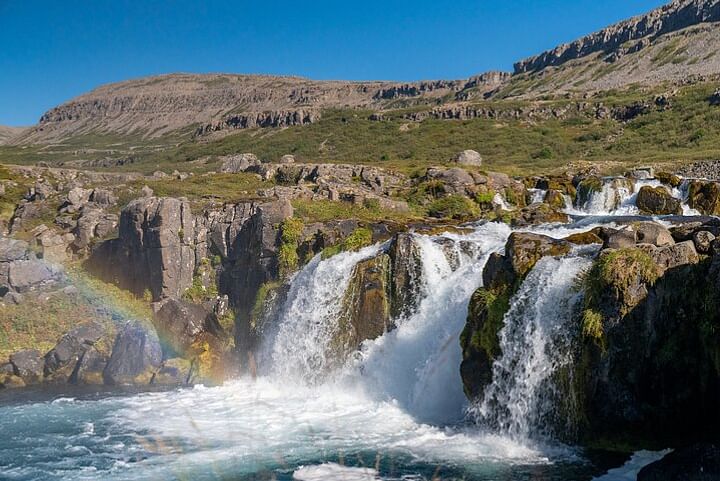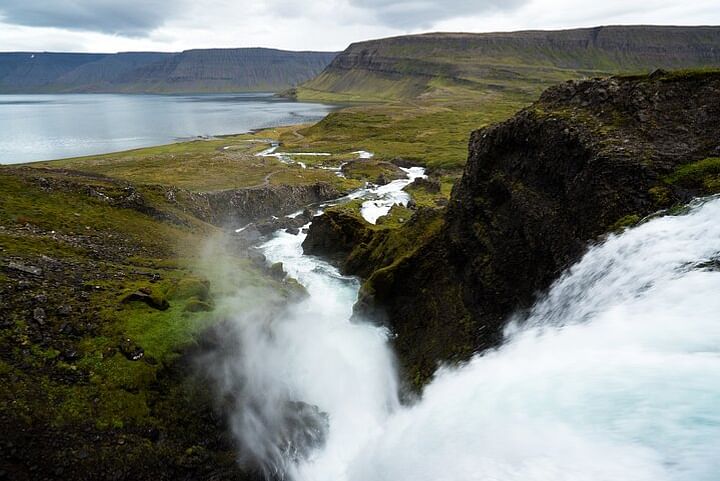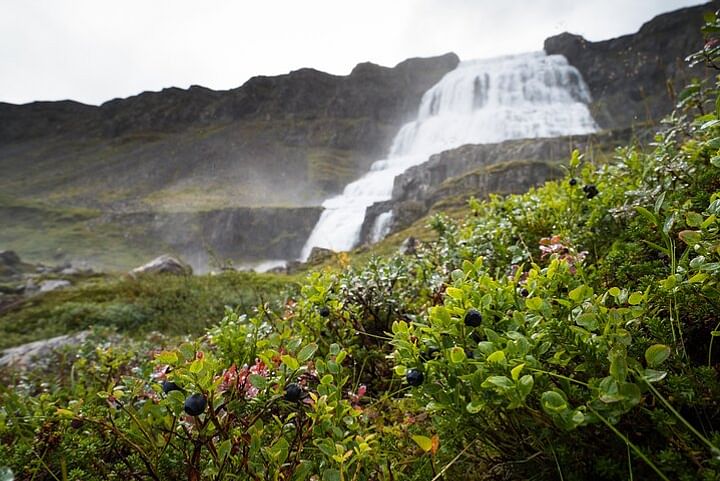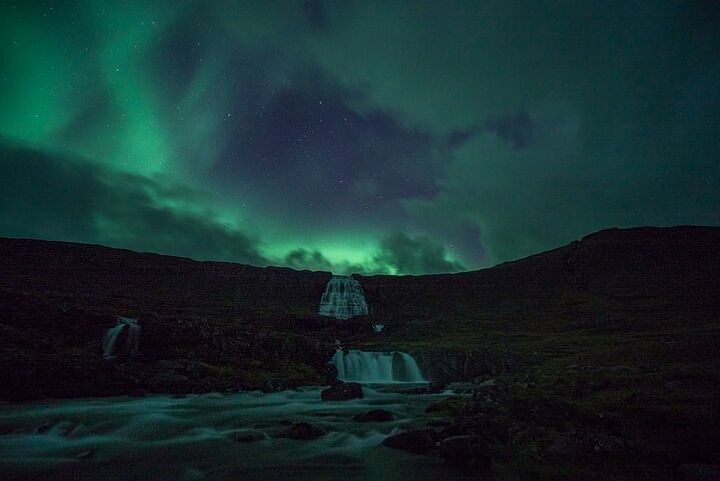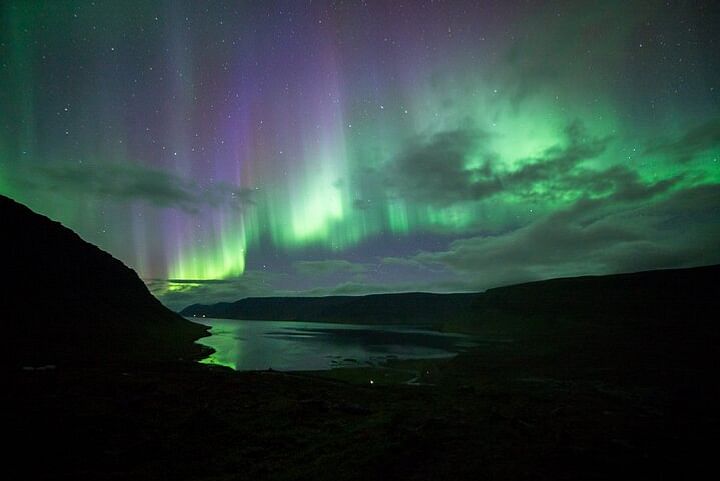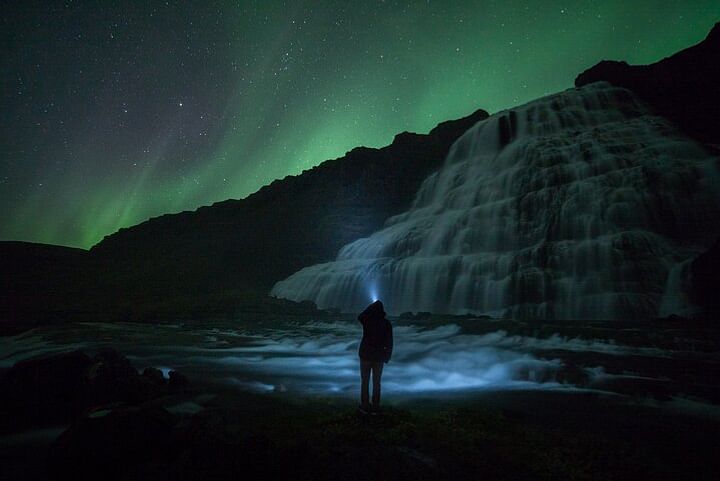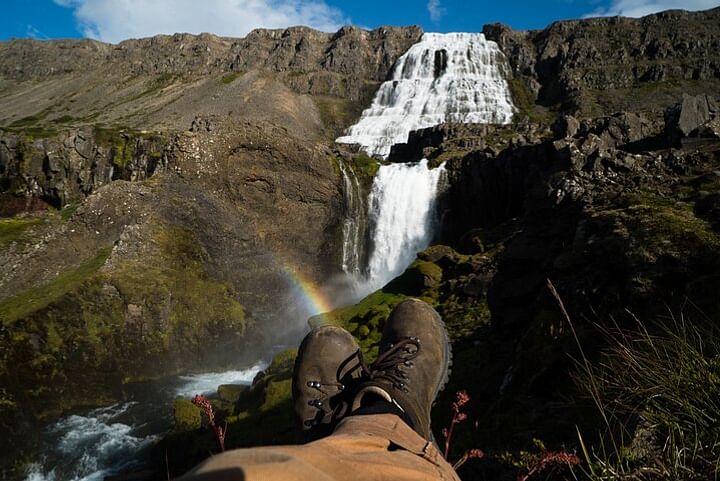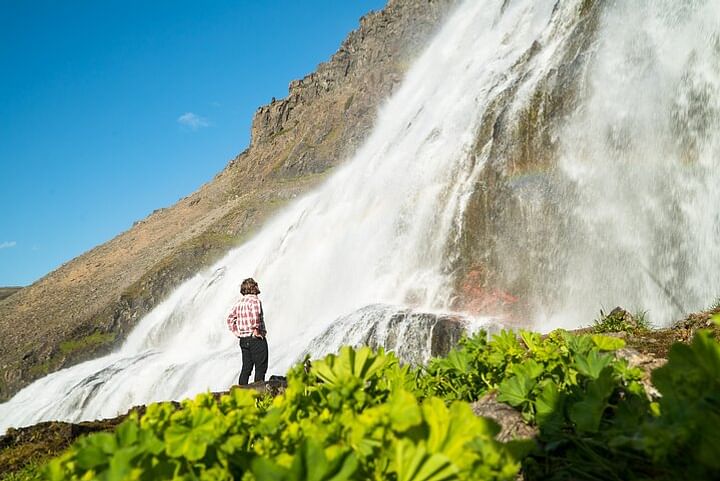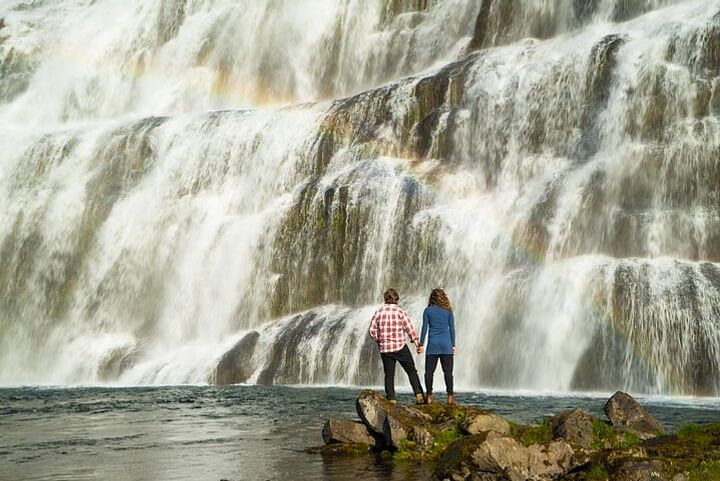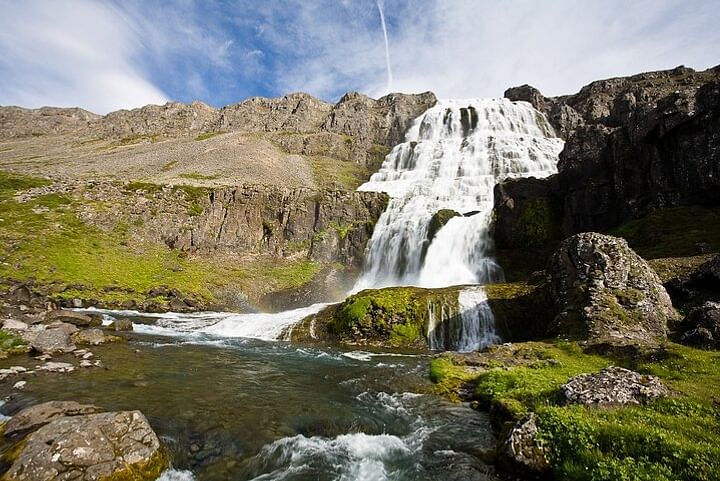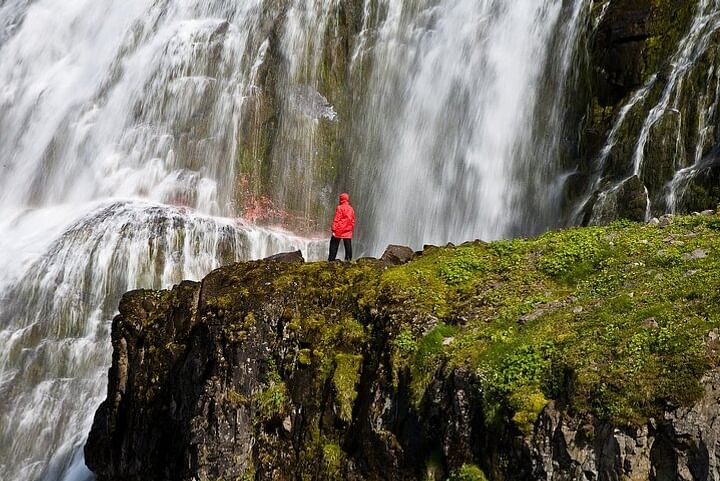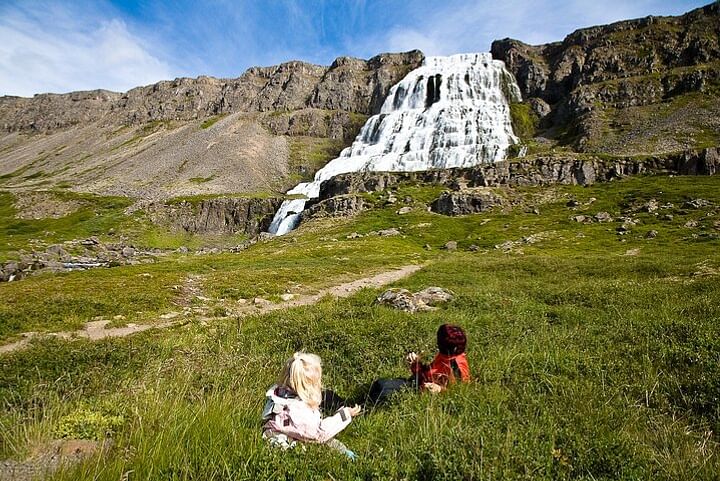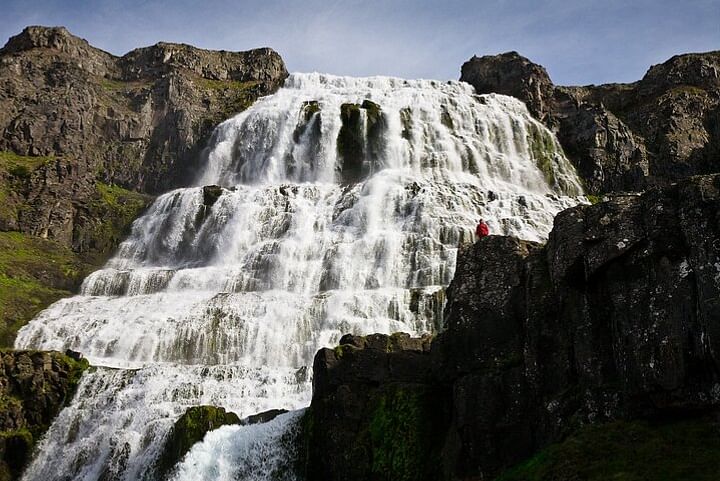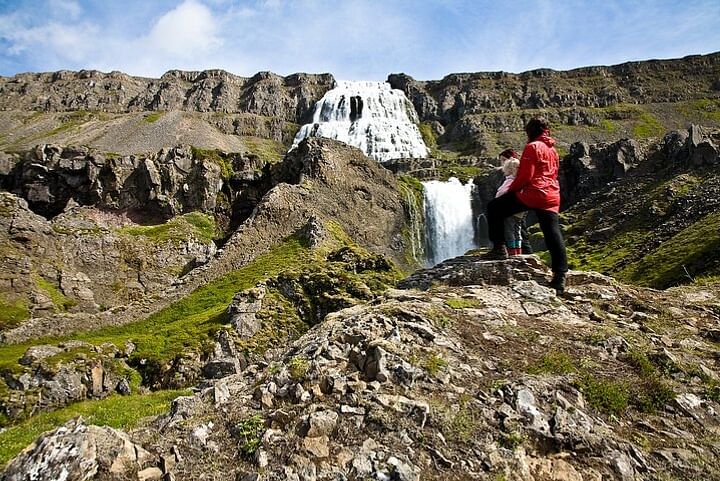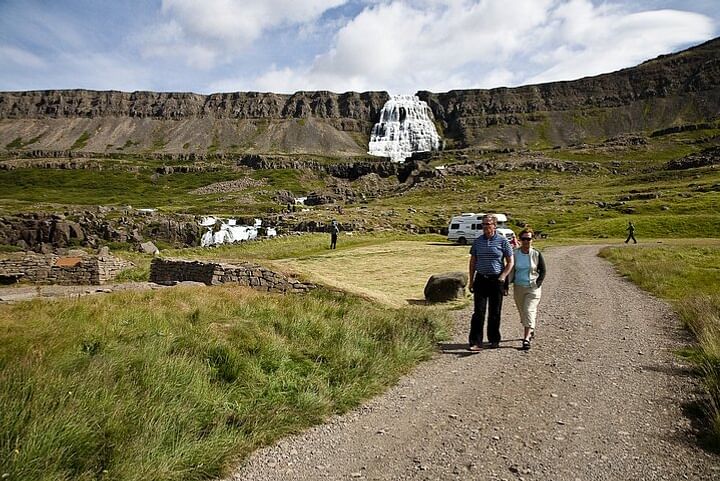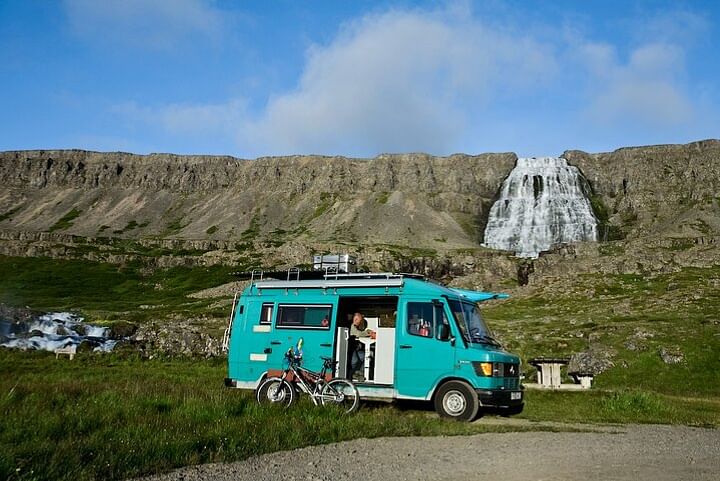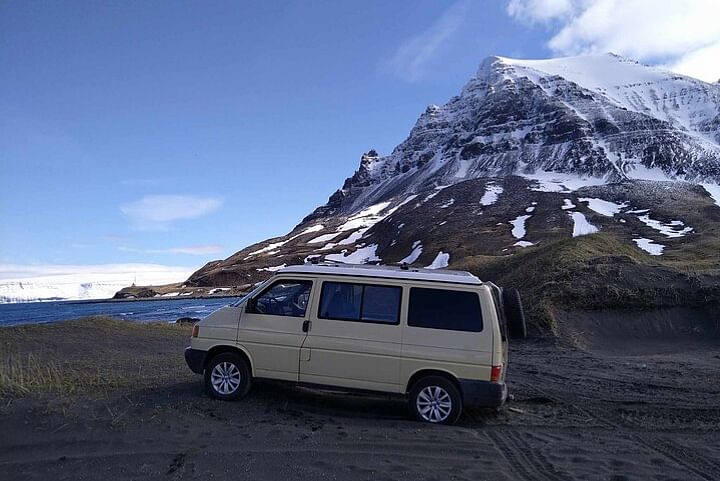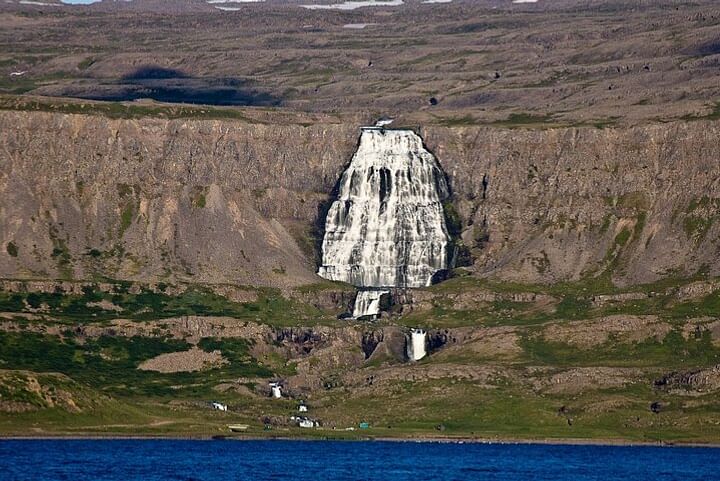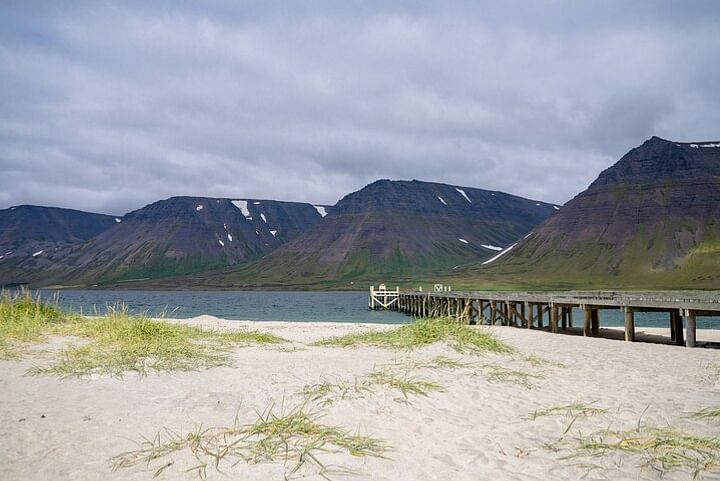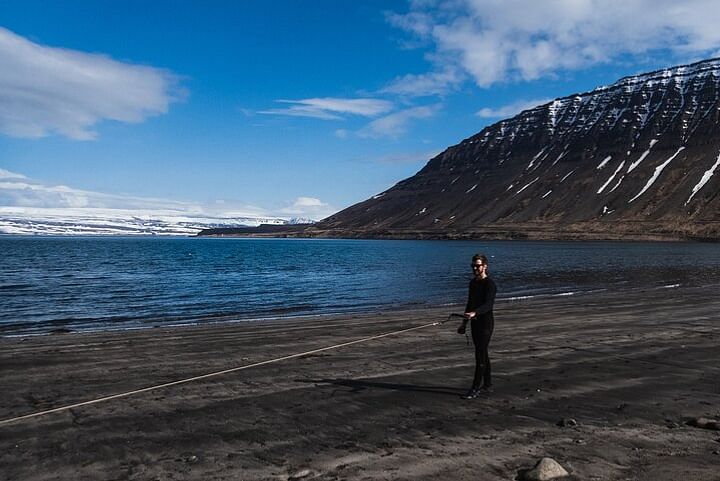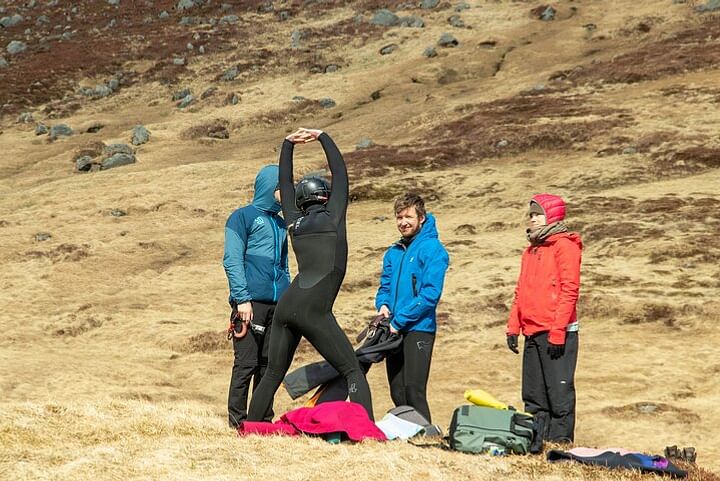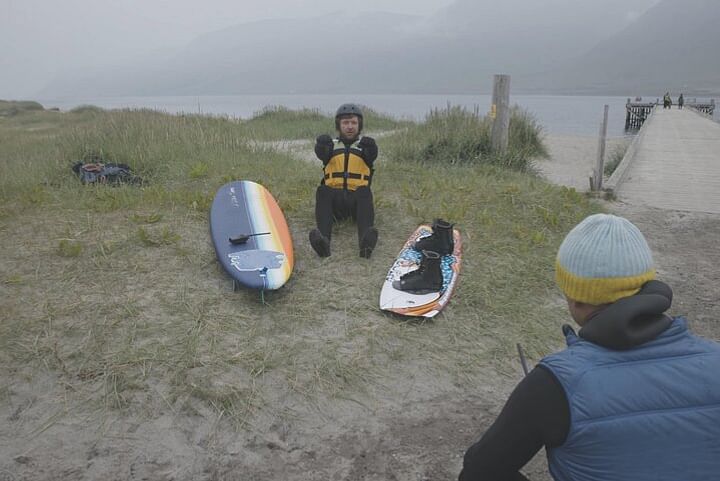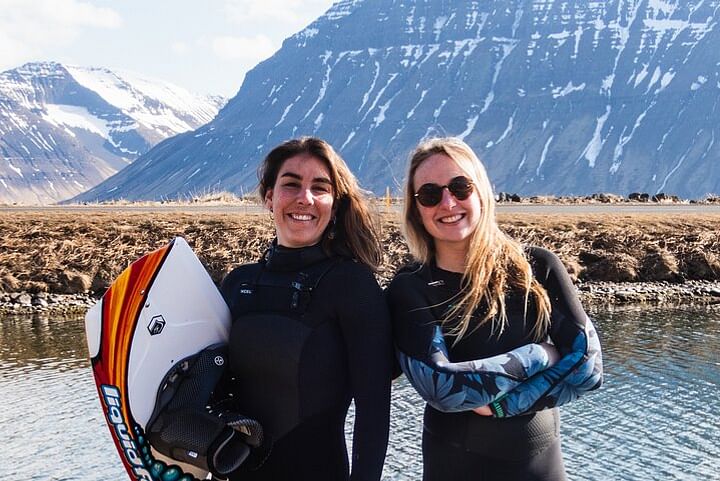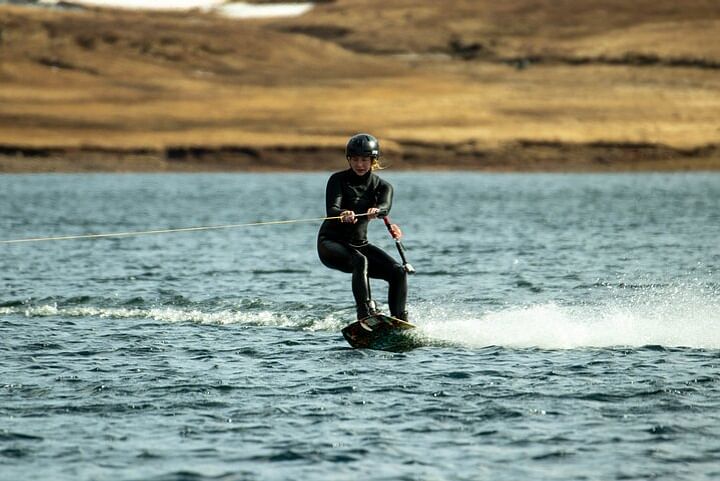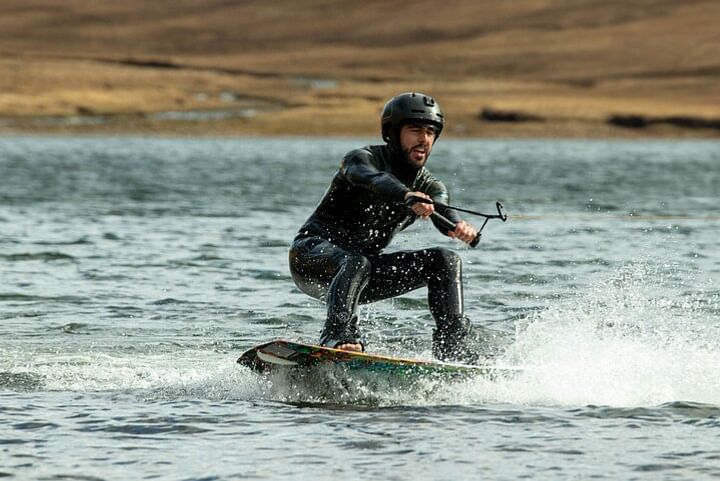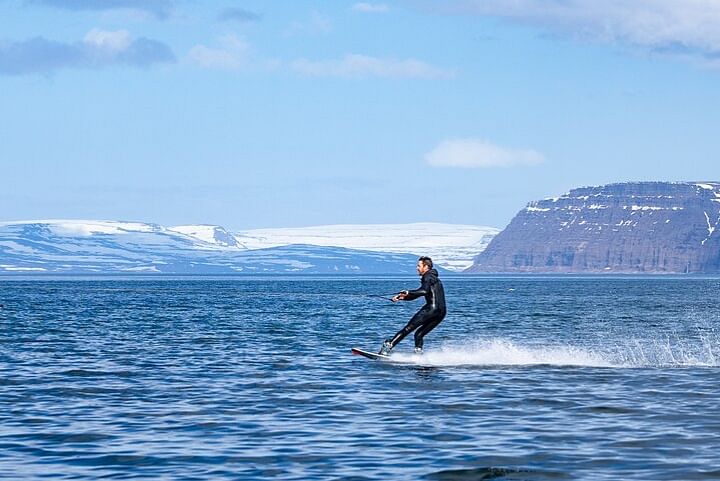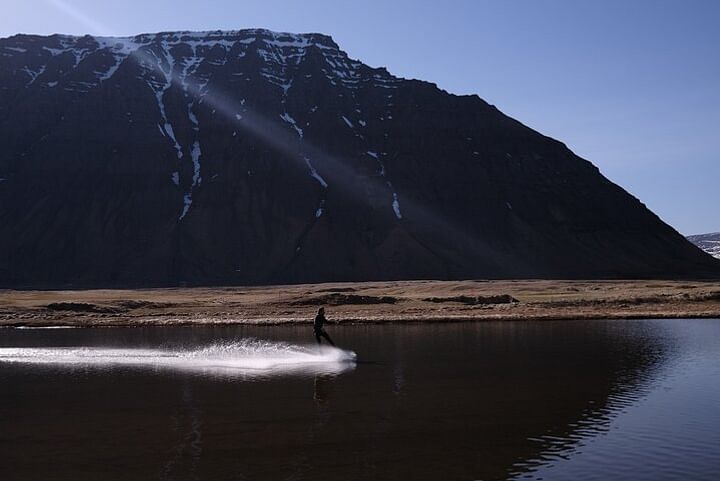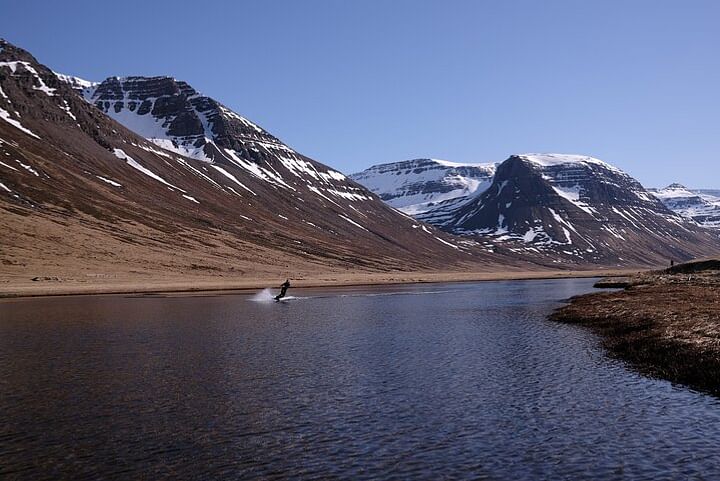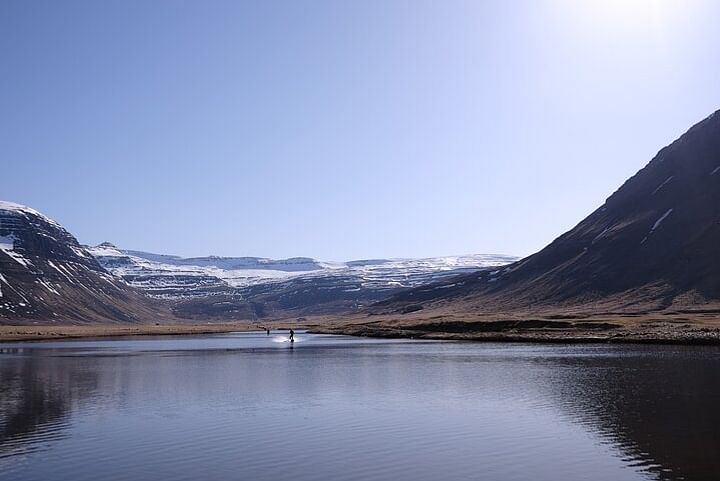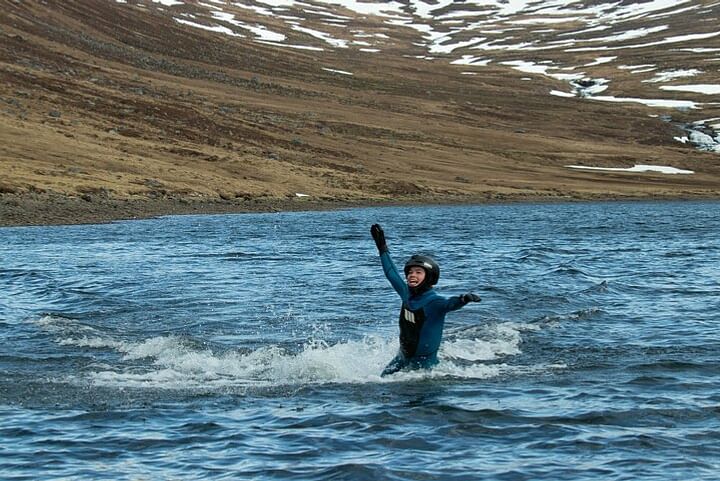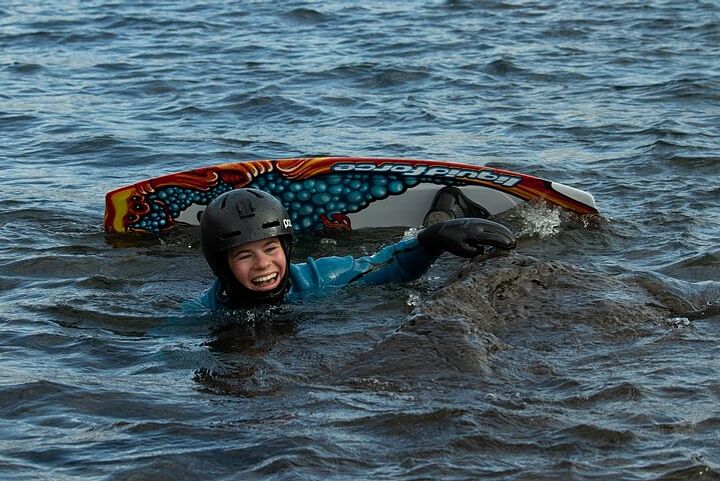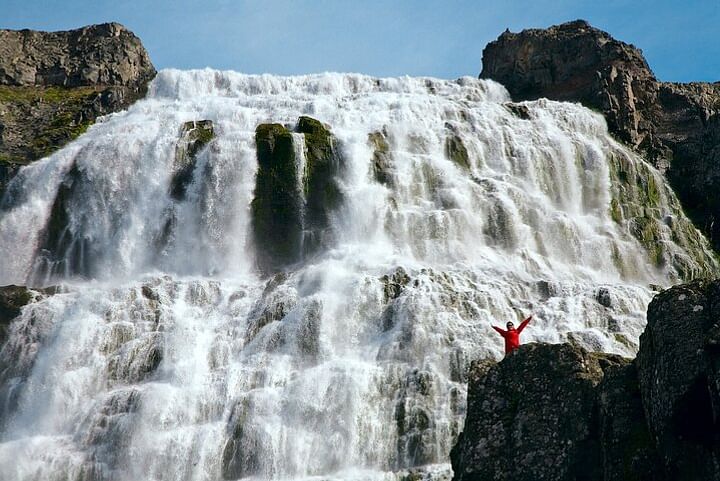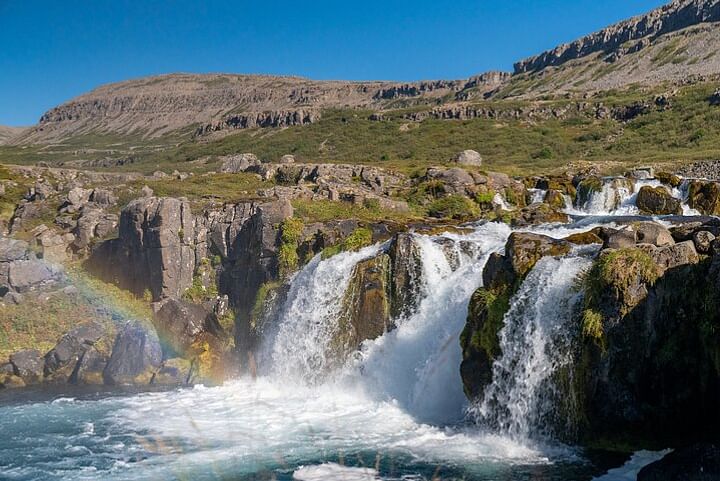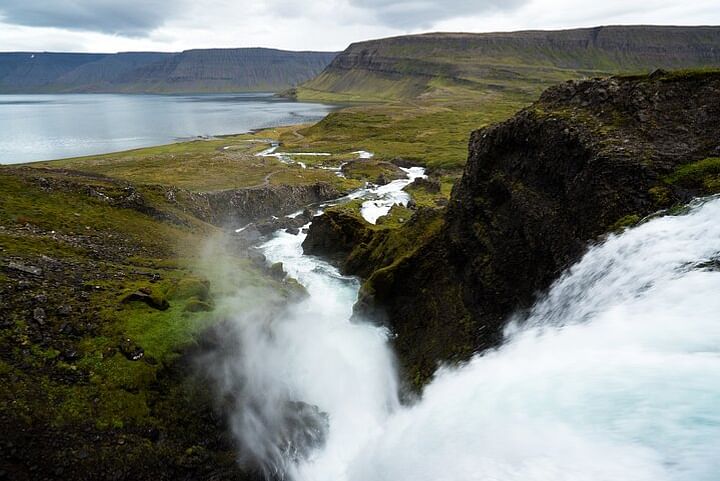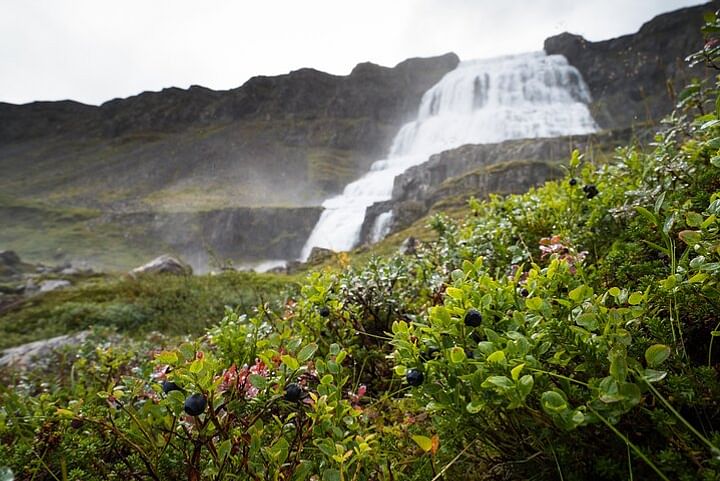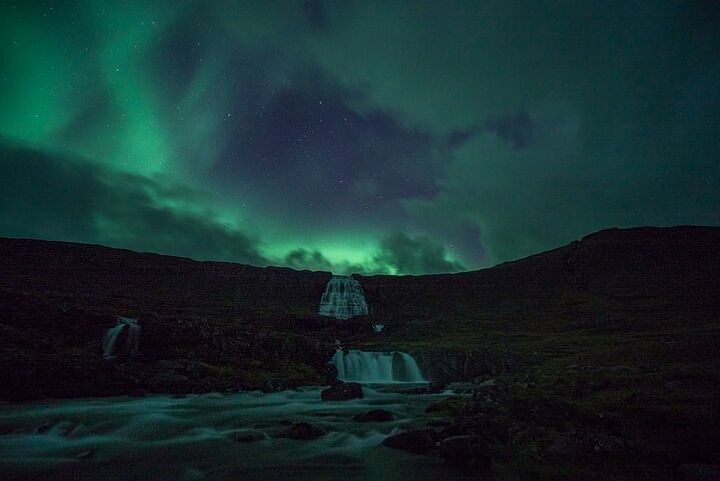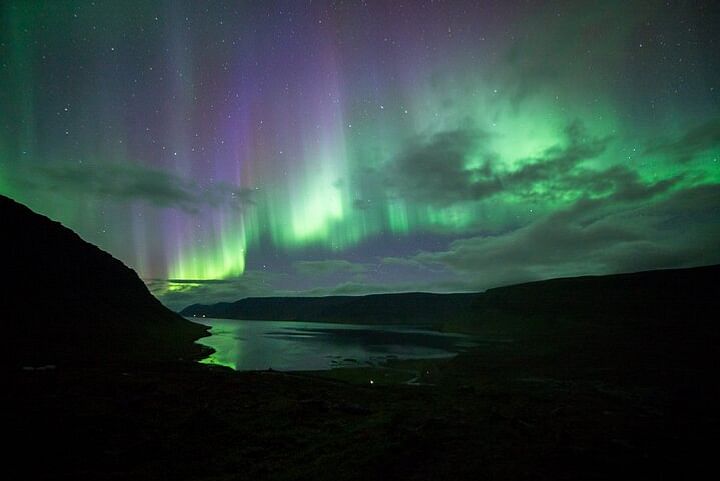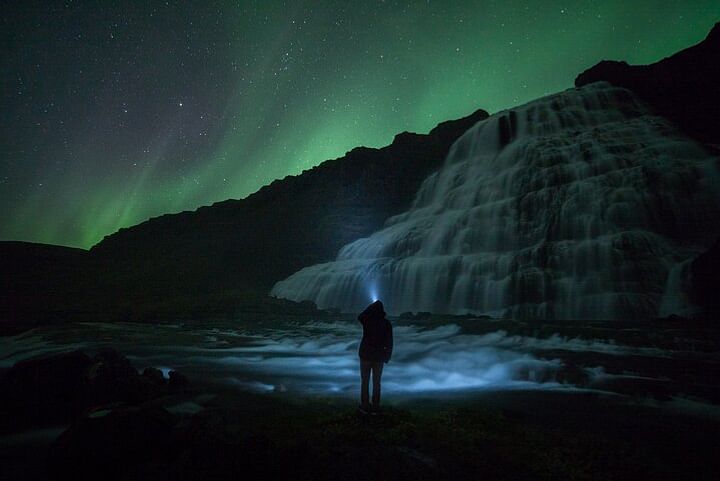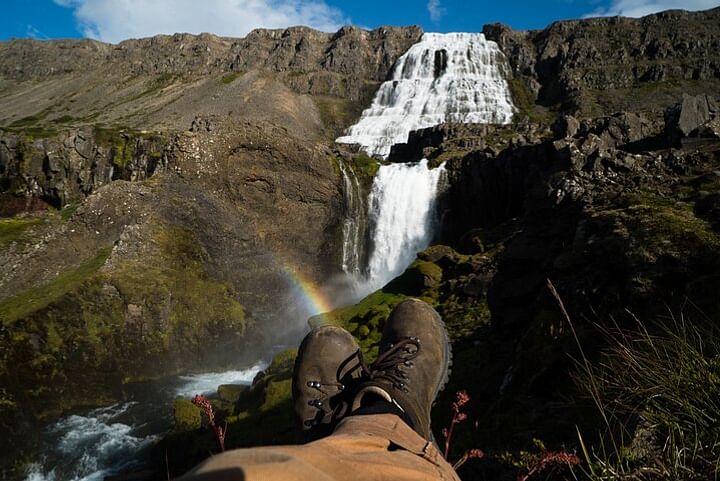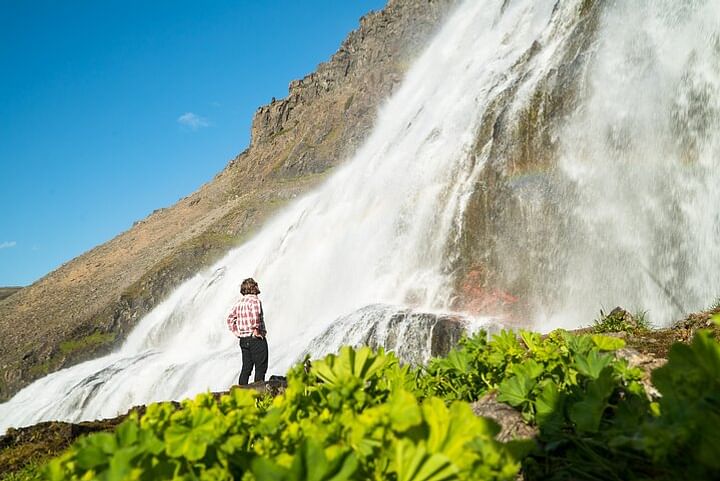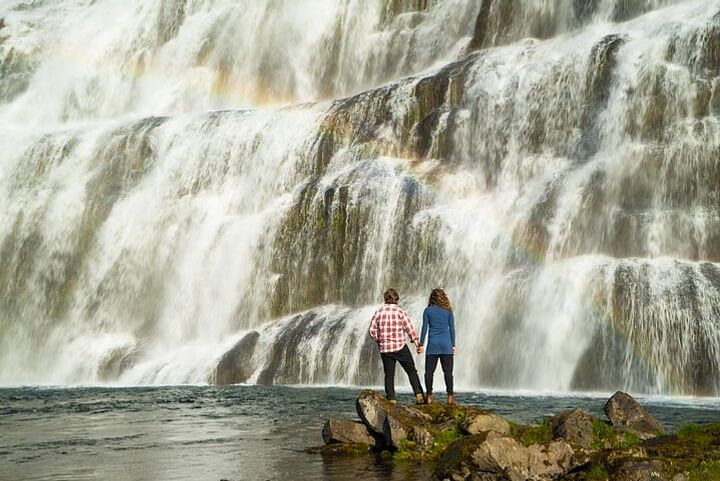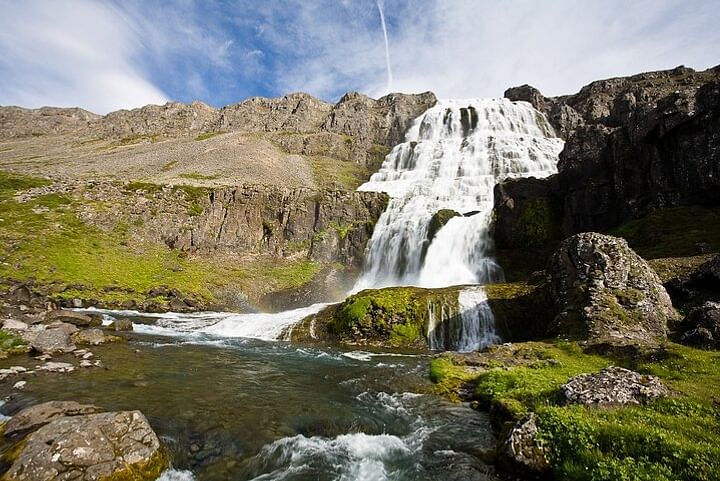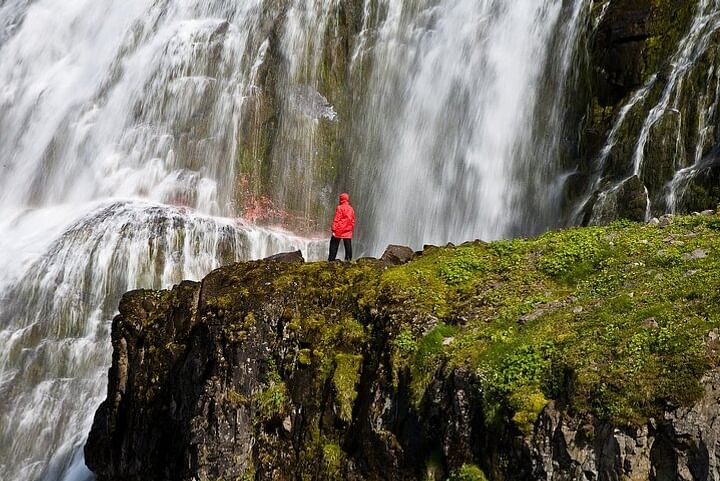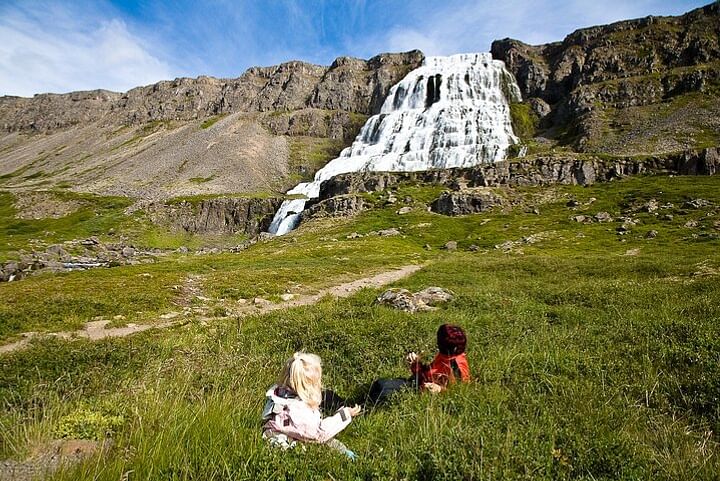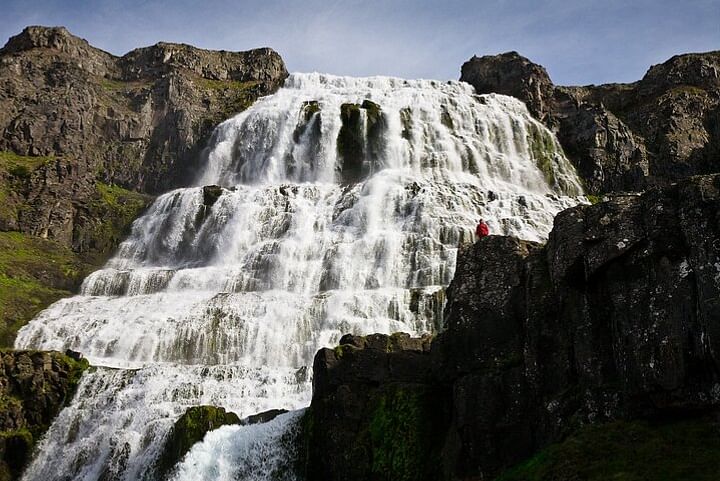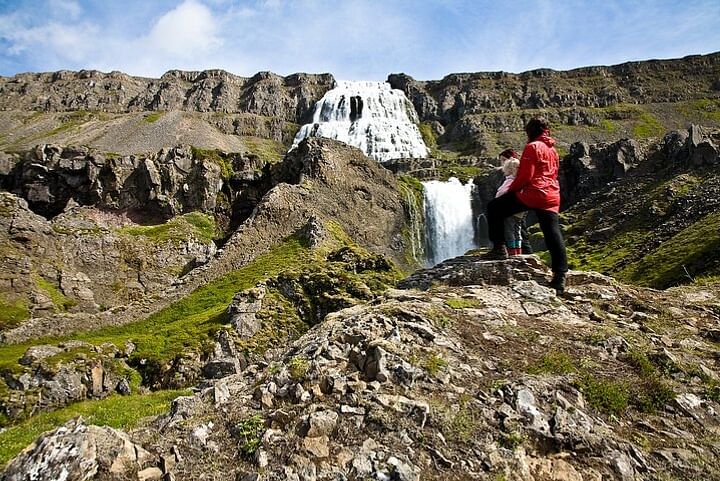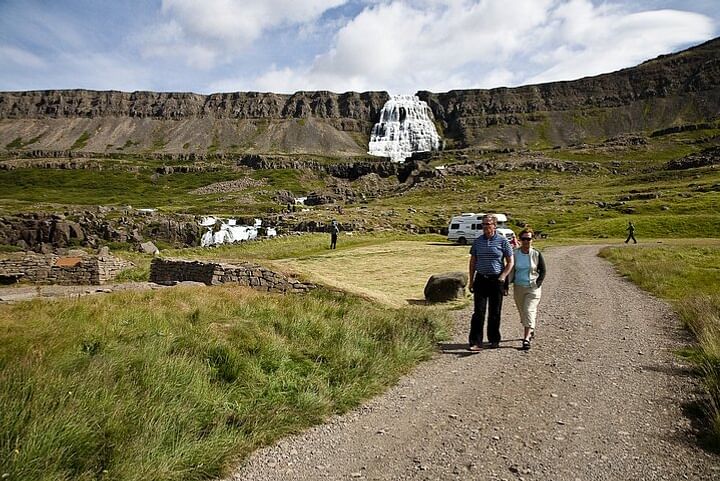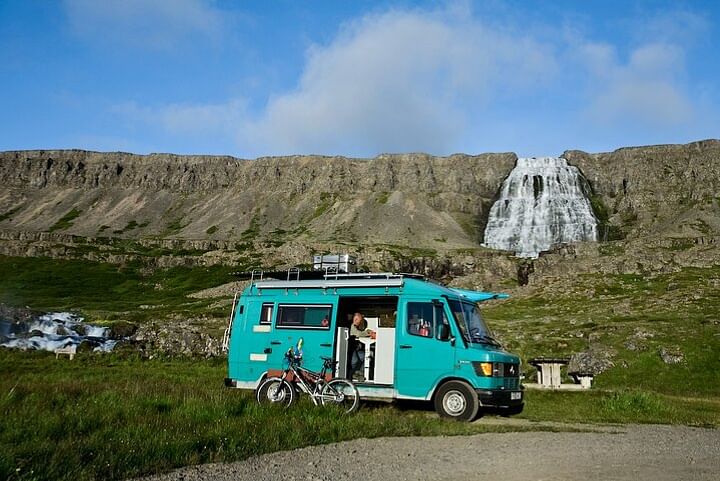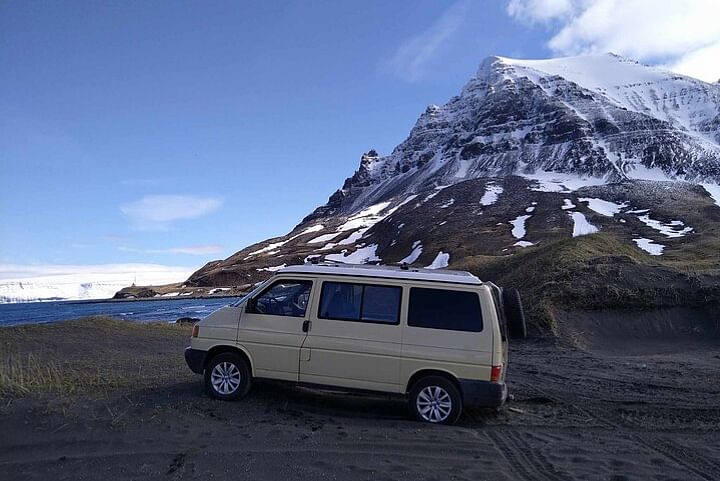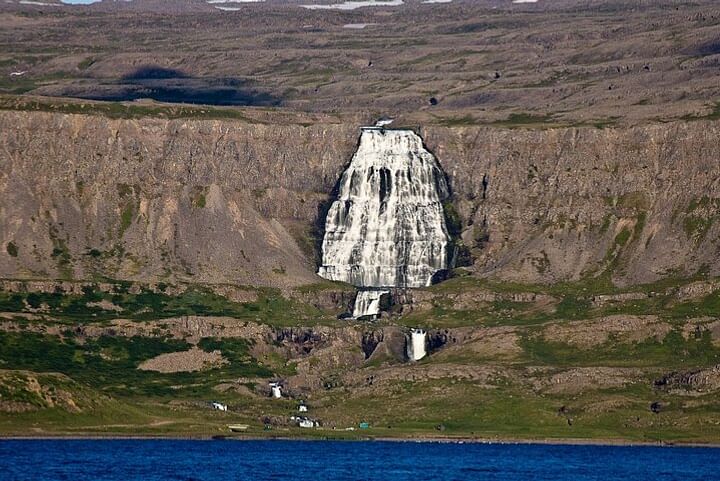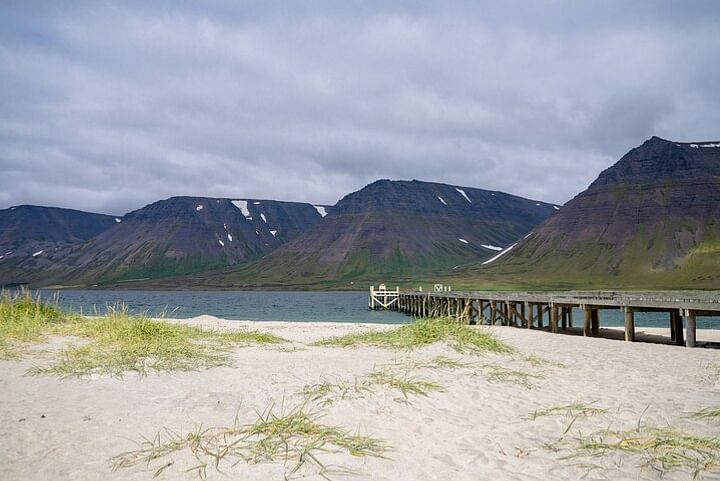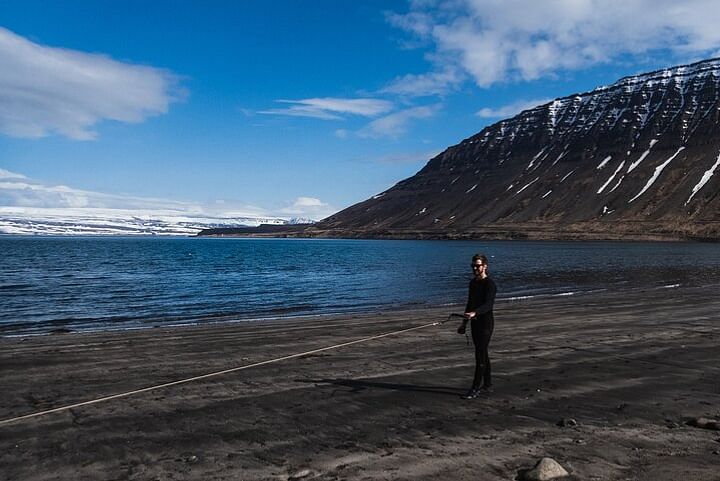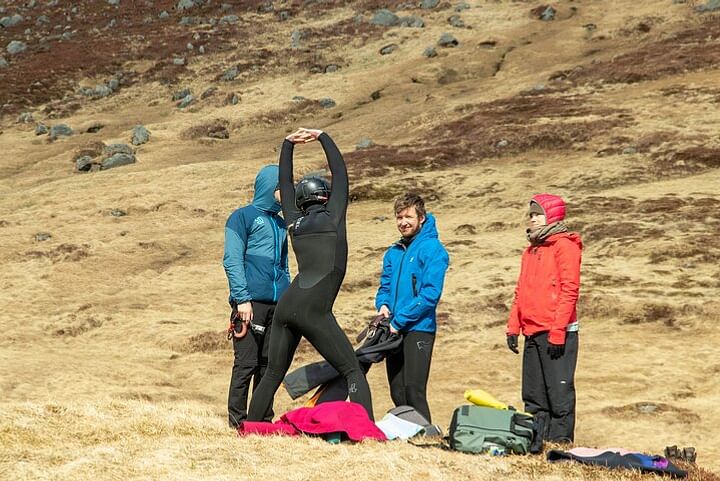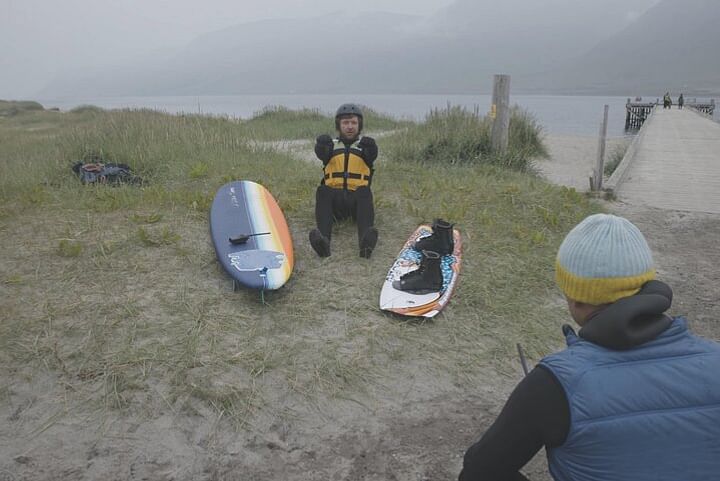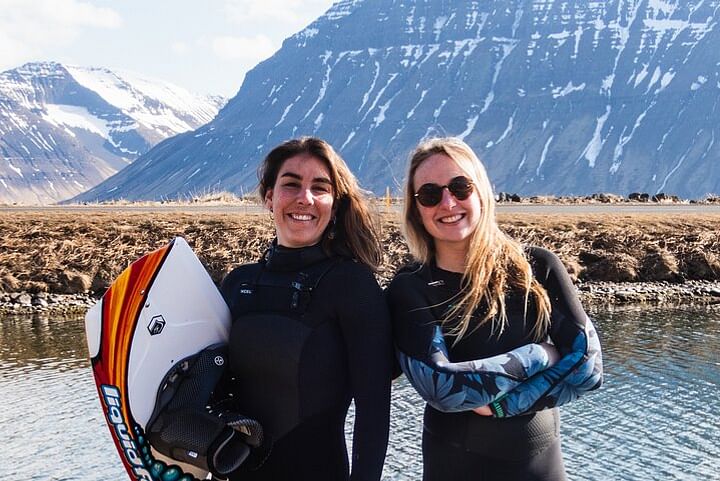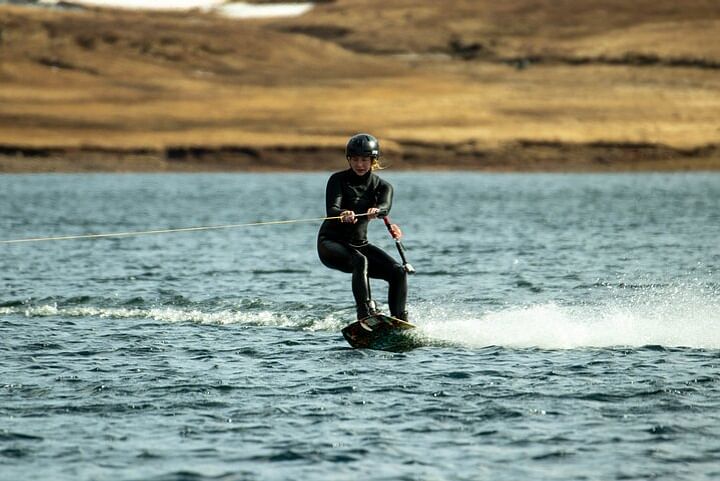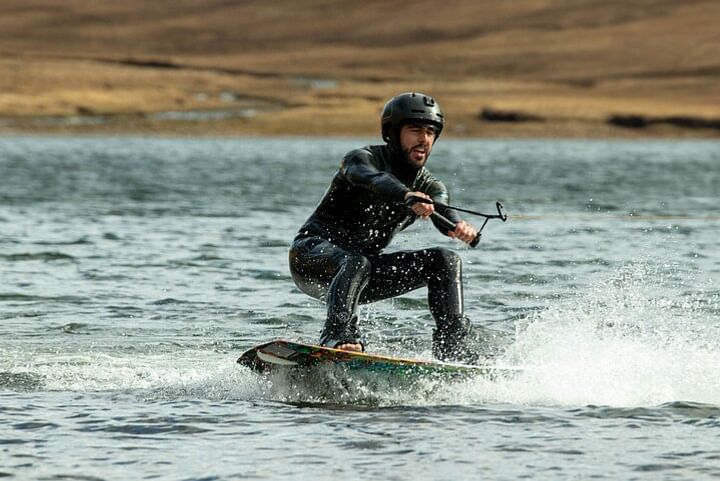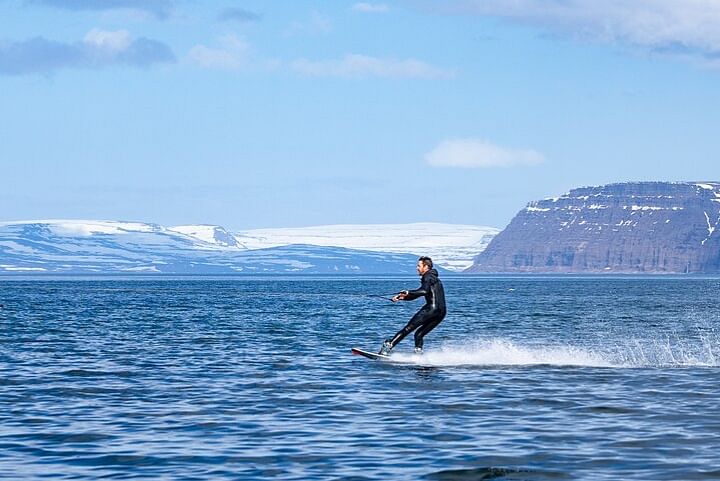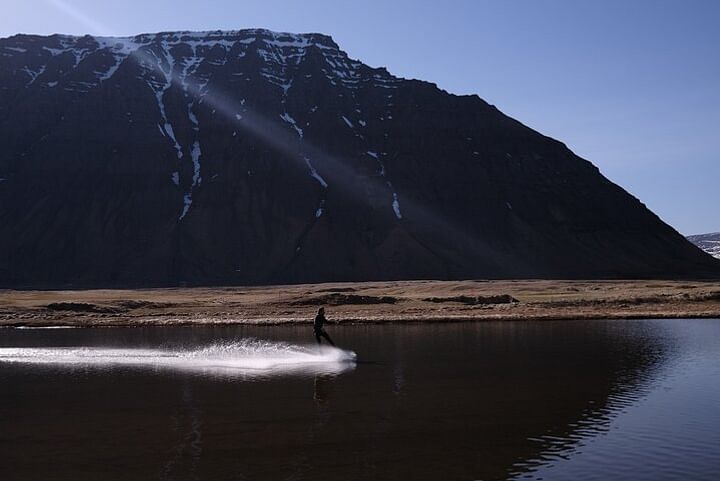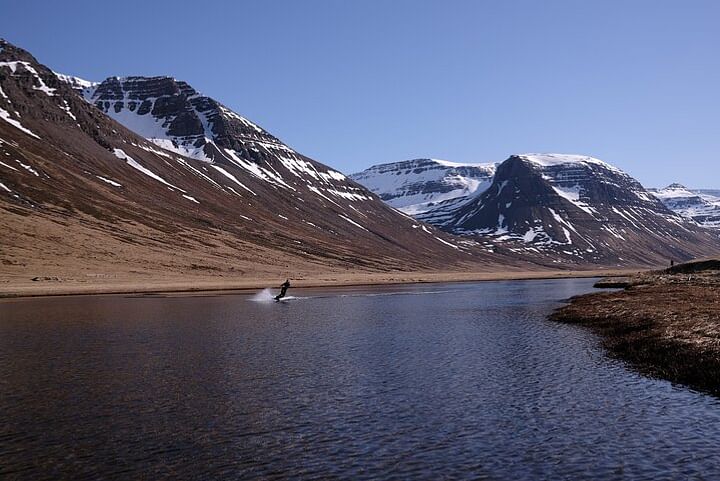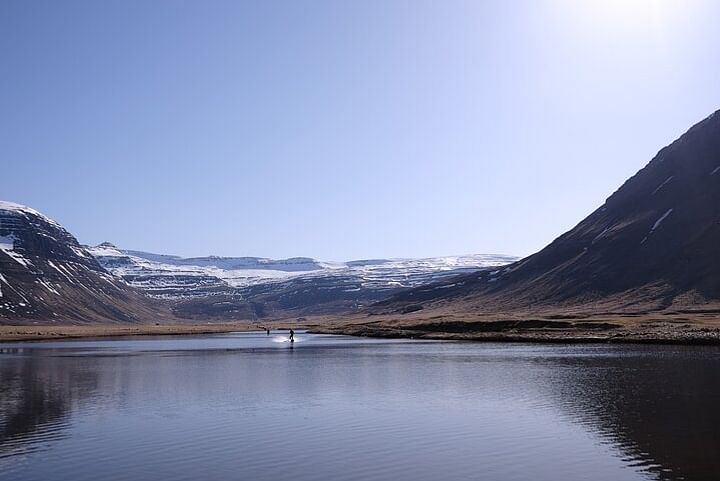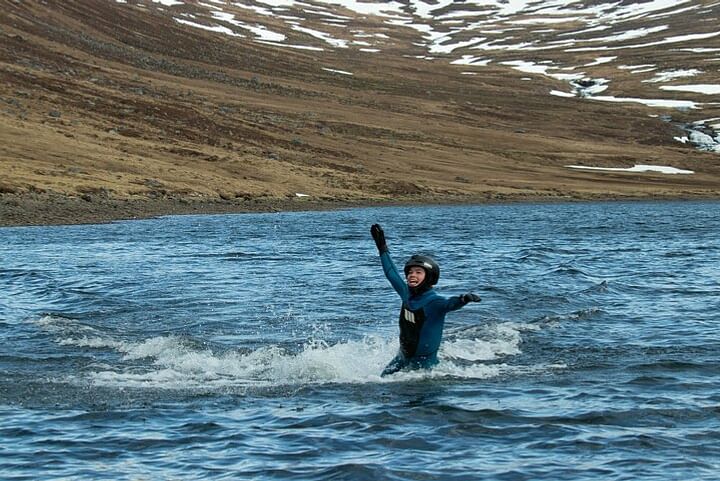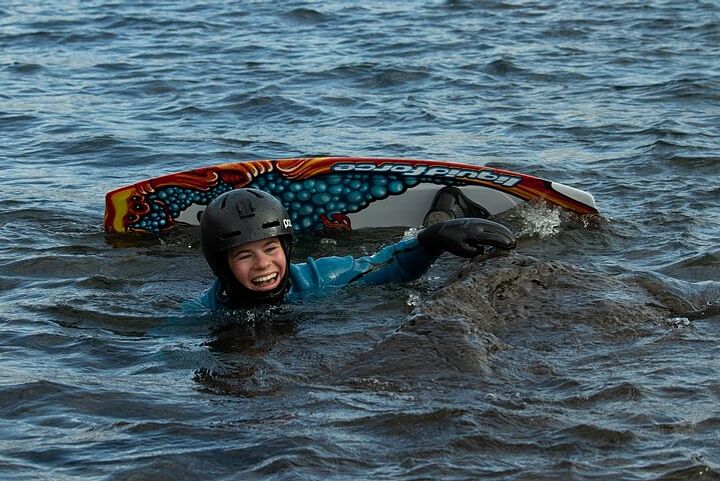 Our journey begins as we venture deep into the remote and unspoiled landscapes of the Westfjords. Our first stop is the magnificent Dynjandi waterfall, often referred to as the "Jewel of the Westfjords." Take your time to explore the surrounding area, marvel at the lush greenery, and capture unforgettable photos. Re-energized and ready for more adventure, we'll make our way to Holt Beach, a picturesque location with panoramic views of the surrounding fjords. Here, the real excitement begins as we gear up for a thrilling wakeboarding experience. Whether you're a seasoned wakeboarder or a beginner, our expert instructors will provide guidance and support to ensure an unforgettable ride. Feel the rush of adrenaline as you glide across the sparkling waters, mastering new tricks and maneuvers, or simply enjoying the sensation of riding your board.
*Prefer skiing? No worries we will pack a pair of water skies for you too.
Throughout the day, our experienced guides will be happy to share fascinating insights into the region's history, geology, and wildlife, enriching your understanding of this remarkable corner of Iceland.
Duration of the trip: 7 hours. Meeting up in Isafjordur 09:00. Guide will provide required information and gear for the guests. We will drive to the Dynjandi all together and enjoy our day.
Minimum age: 12 years.
Wildlife: During the summer, we can expect to see many sea birds including Oystercatchers, Arctic Terns, Eider ducks.
Group size: We need a minimum number of 2 participants to operate the tour. Maximum group size is 4.
Trip difficulty: Easy.