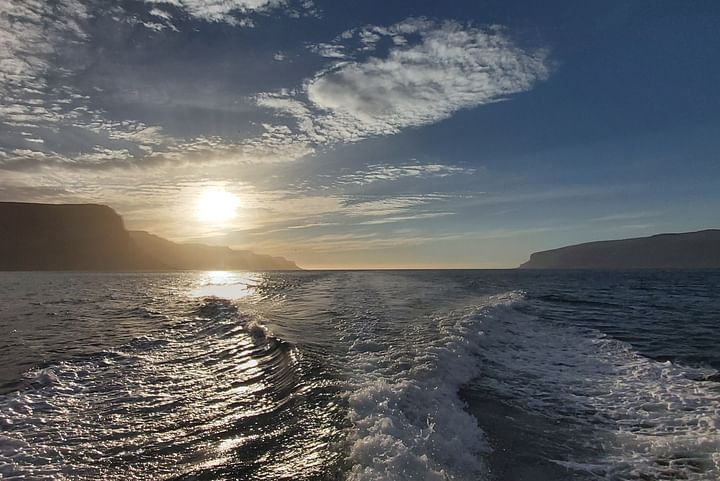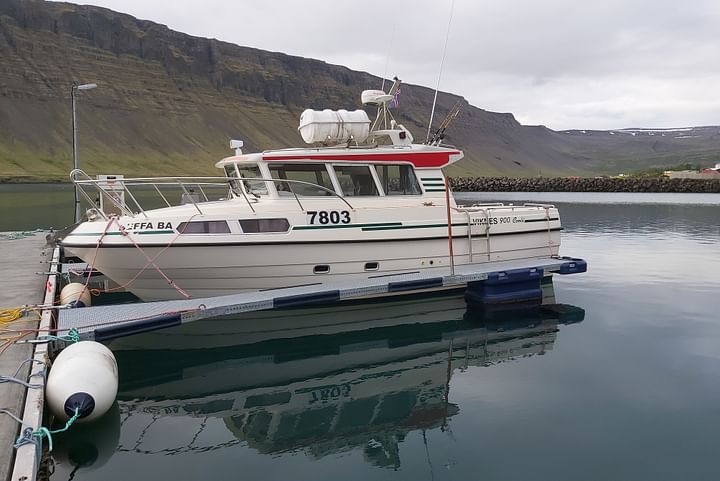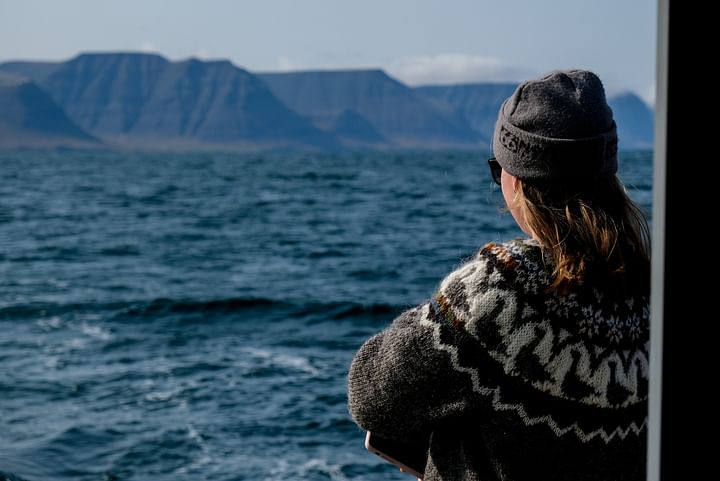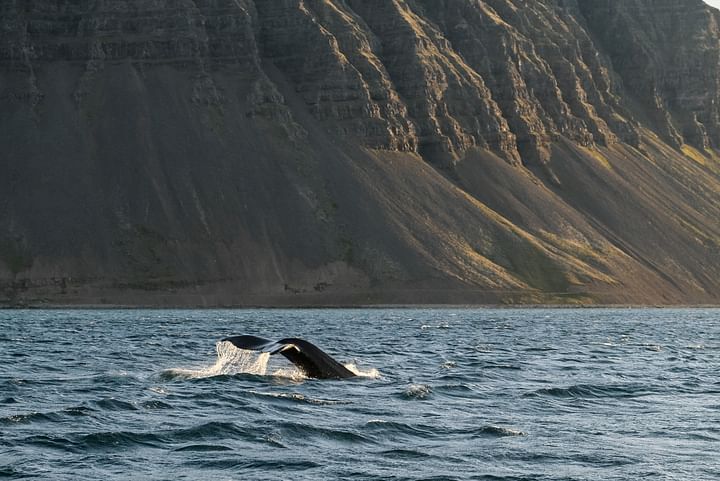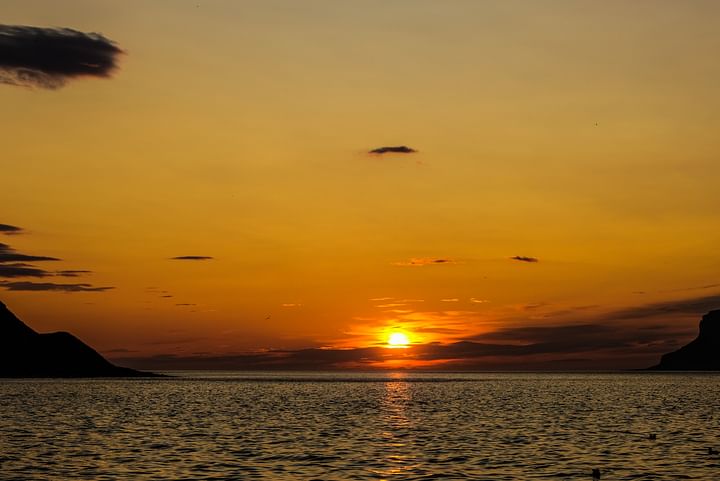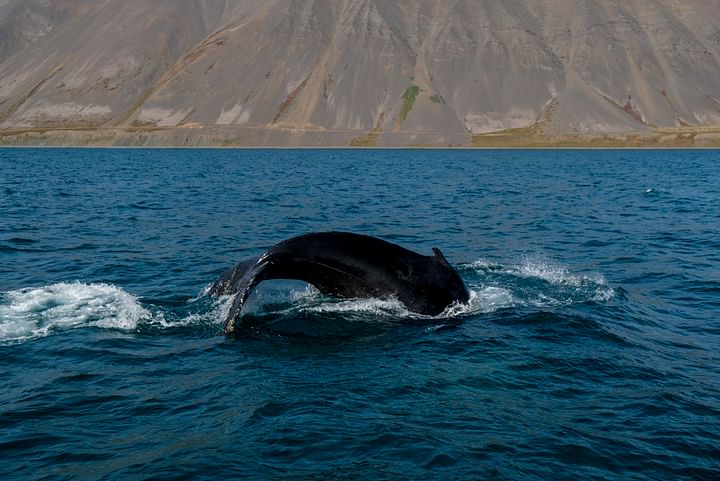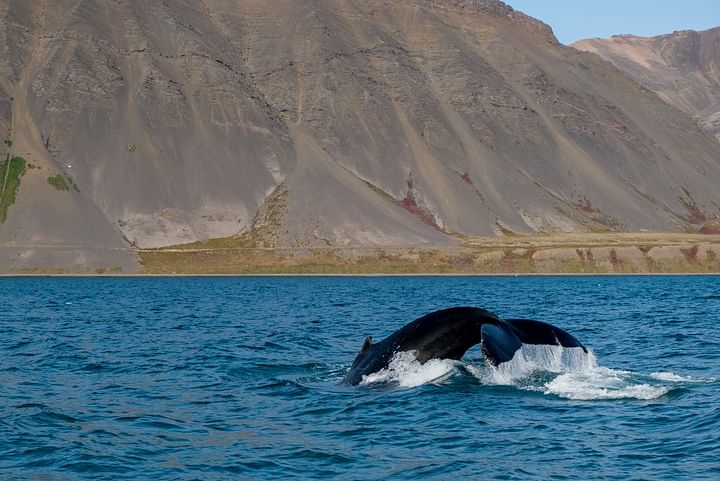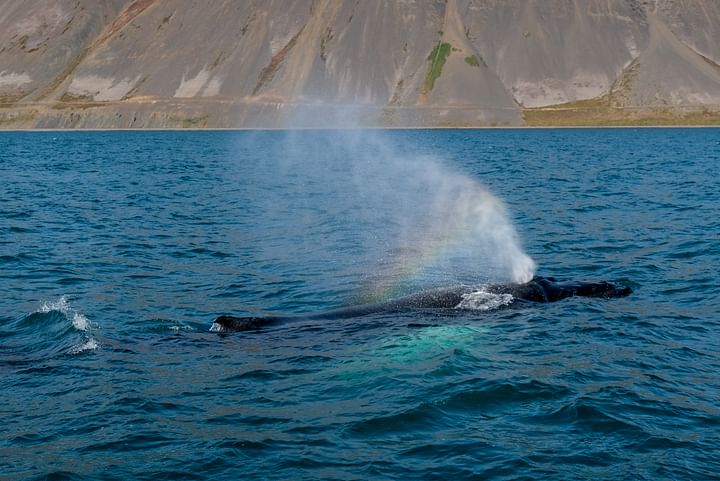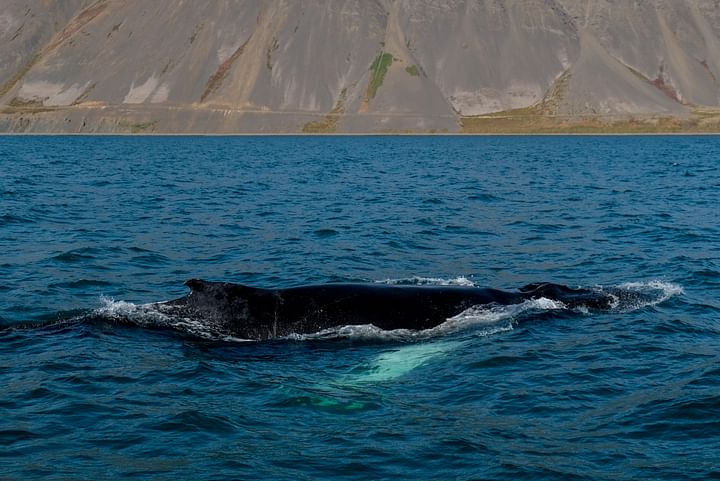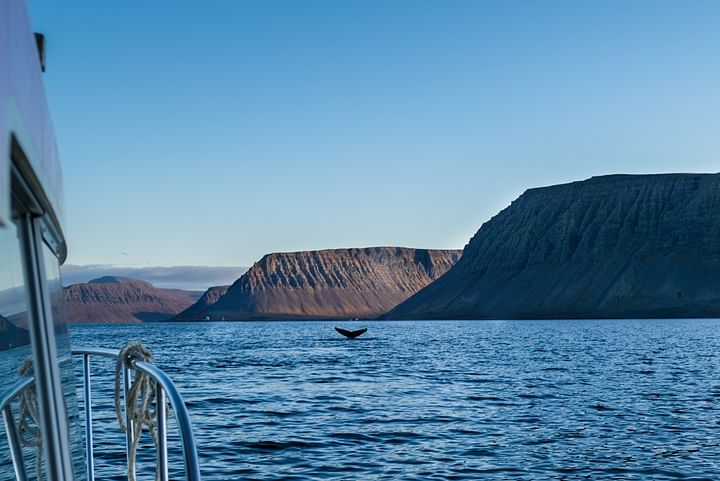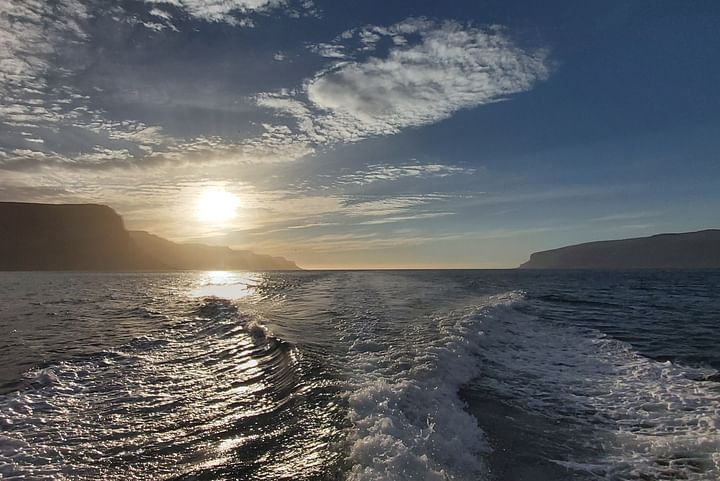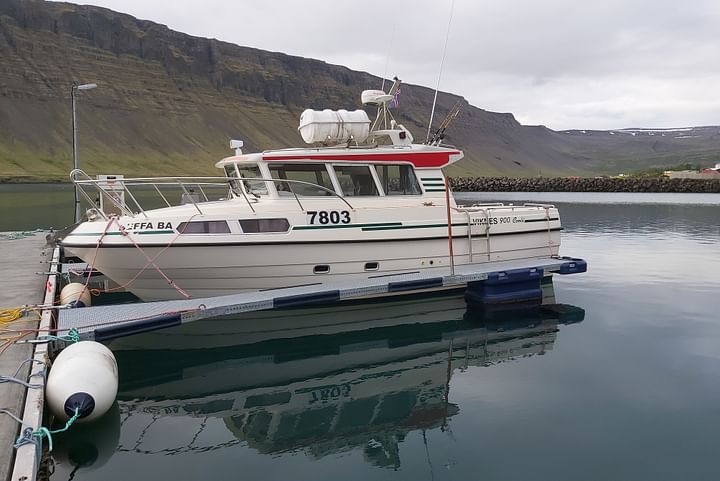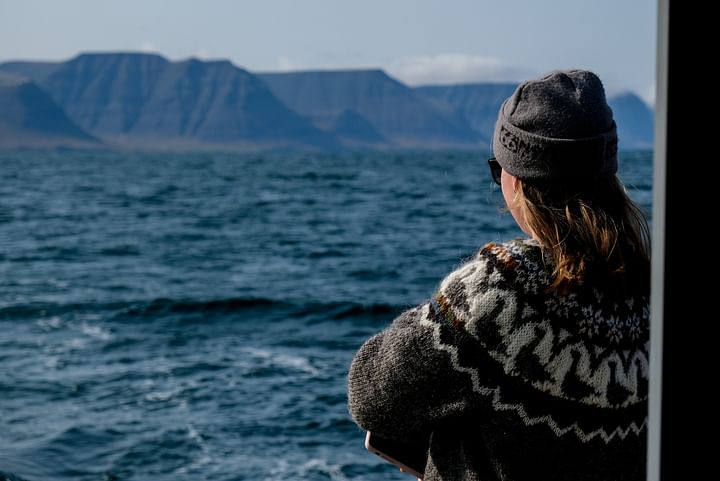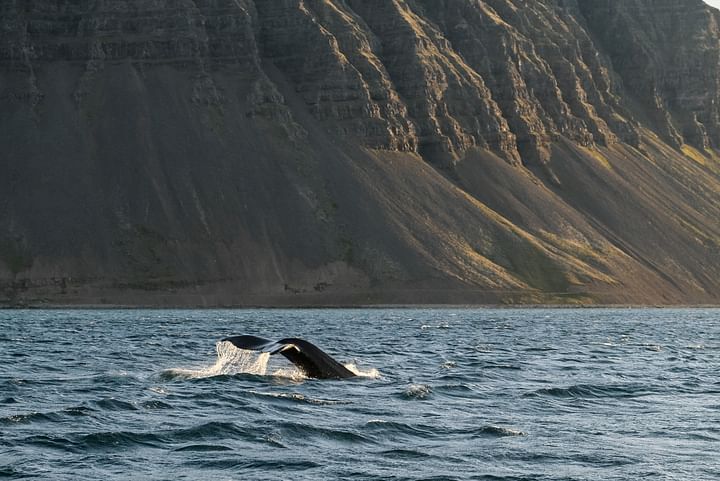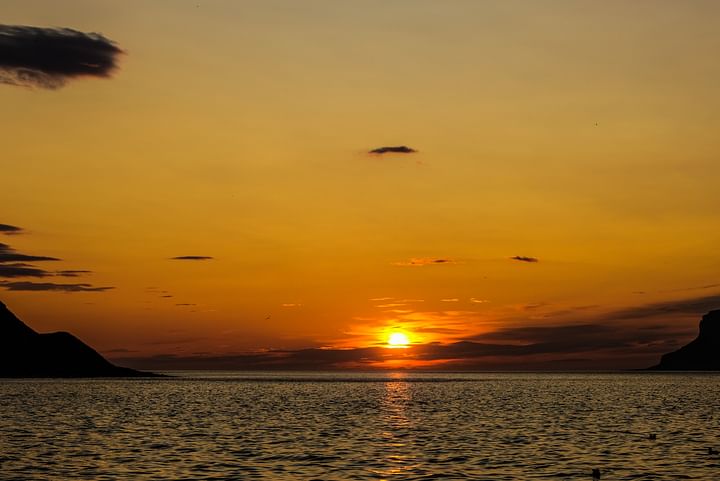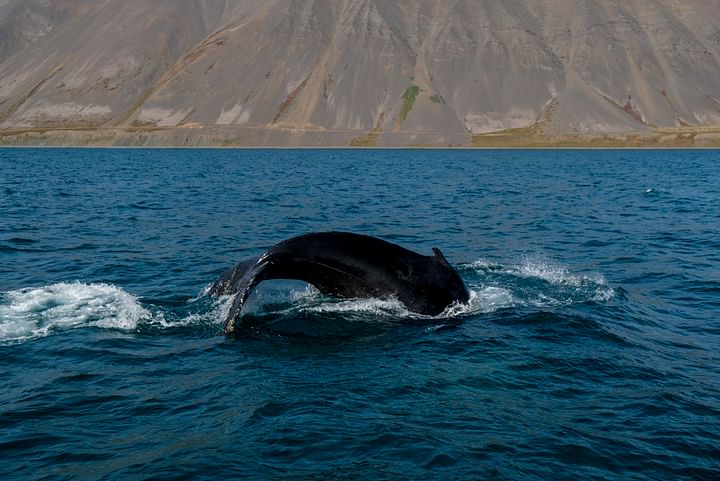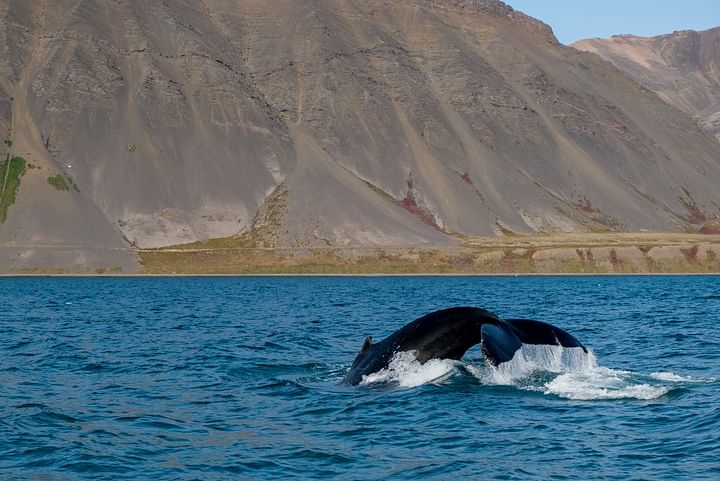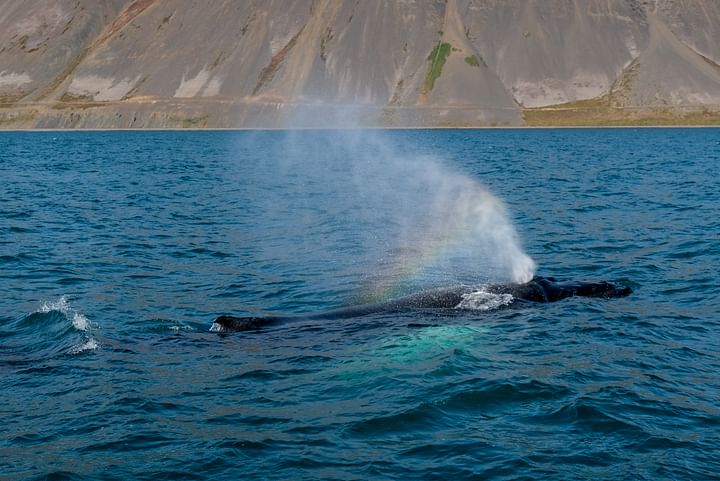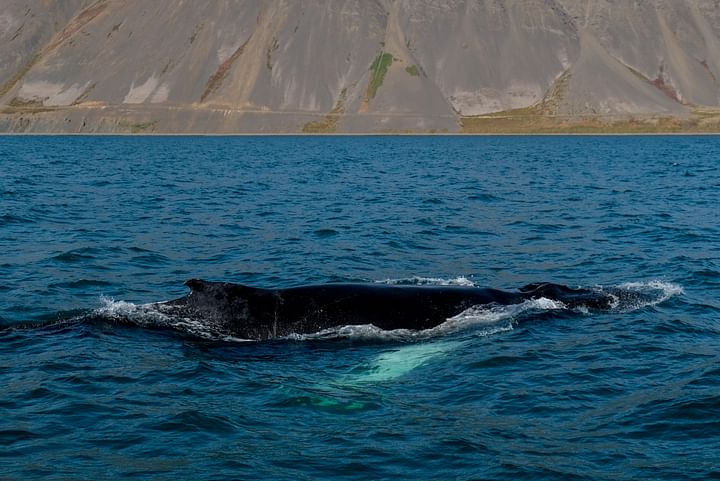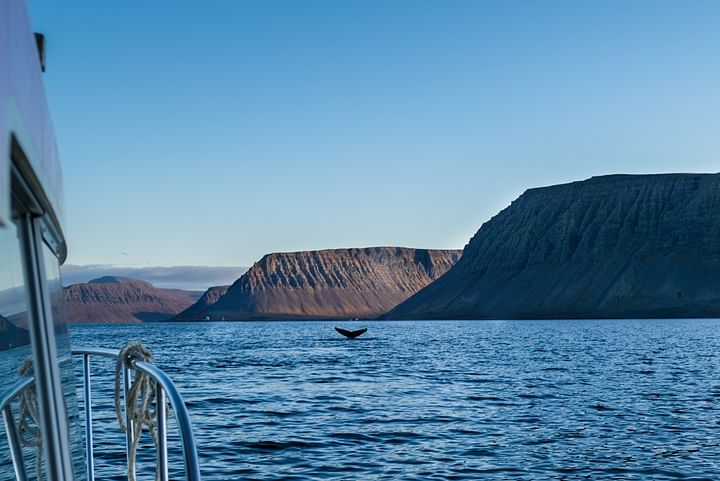 Join a Whale Watching adventure in the beautiful Westfjords, voted one of the top destinations to visit in 2022 by Lonely Planet. Our location in Bíldudalur allows us to sail in Arnarfjörður, one of the largest fjords in the region. You will meet your friendly and experienced captain by the harbour, hop on board, and set sail in search of whales and other wildlife. The tour takes place on a safe and comfortable vessel with indoor seating and a restroom on board. The tours are limited to a maximum of 7 passengers, allowing for a comfortable experience and time to speak with the captain throughout the tour.
It takes just 15-20 minutes to reach the whale-watching area. Our crew is in close contact with other vessels in the area, giving you the best possible chance of finding the whales. The most common species we see on our tours are humpbacks and minke whales. If we are lucky we might also see the famous Atlantic Puffin during the summer months. In addition to spotting wildlife, you can relax and enjoy the stunning scenery throughout the tour with a coffee or soft drink in hand. This part of the Westfjords is also known as the 'Westfjord Alps' and is famous for beautiful mountains, landscapes, and ocean views. If timing and weather allow, you may have the chance to test your luck with a bit of fishing as you head back to land.
We are proud to have a 95% success rate on our tours, but please note that sightings can never be guaranteed. No refunds are given if nothing is seen on the tour, but we can offer the chance to try again for free on another day if there is availability. All tours are weather dependent to ensure your safety and comfort. If the sea conditions are not suitable to sail, we will cancel your tour and give you the option to receive a refund (provided you have not joined a tour previously) or reschedule for another day.